How great is this? So you work in NYC and you're a commuter leaving from the Grand Central Terminal, but before you go home you do a little shopping at the Grand Central Market located inside the terminal. They have so much nice food available it's like being a kid in a candy store.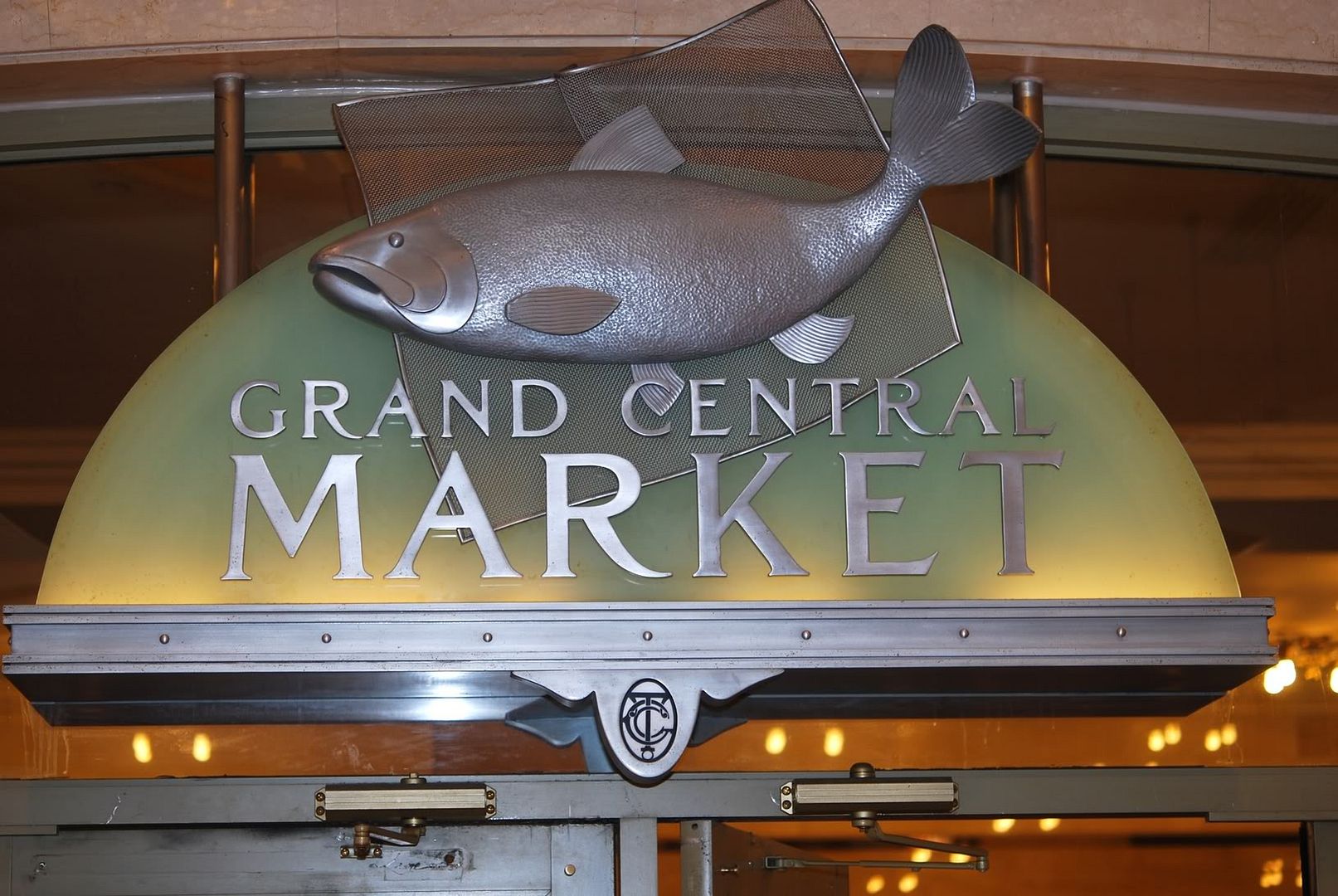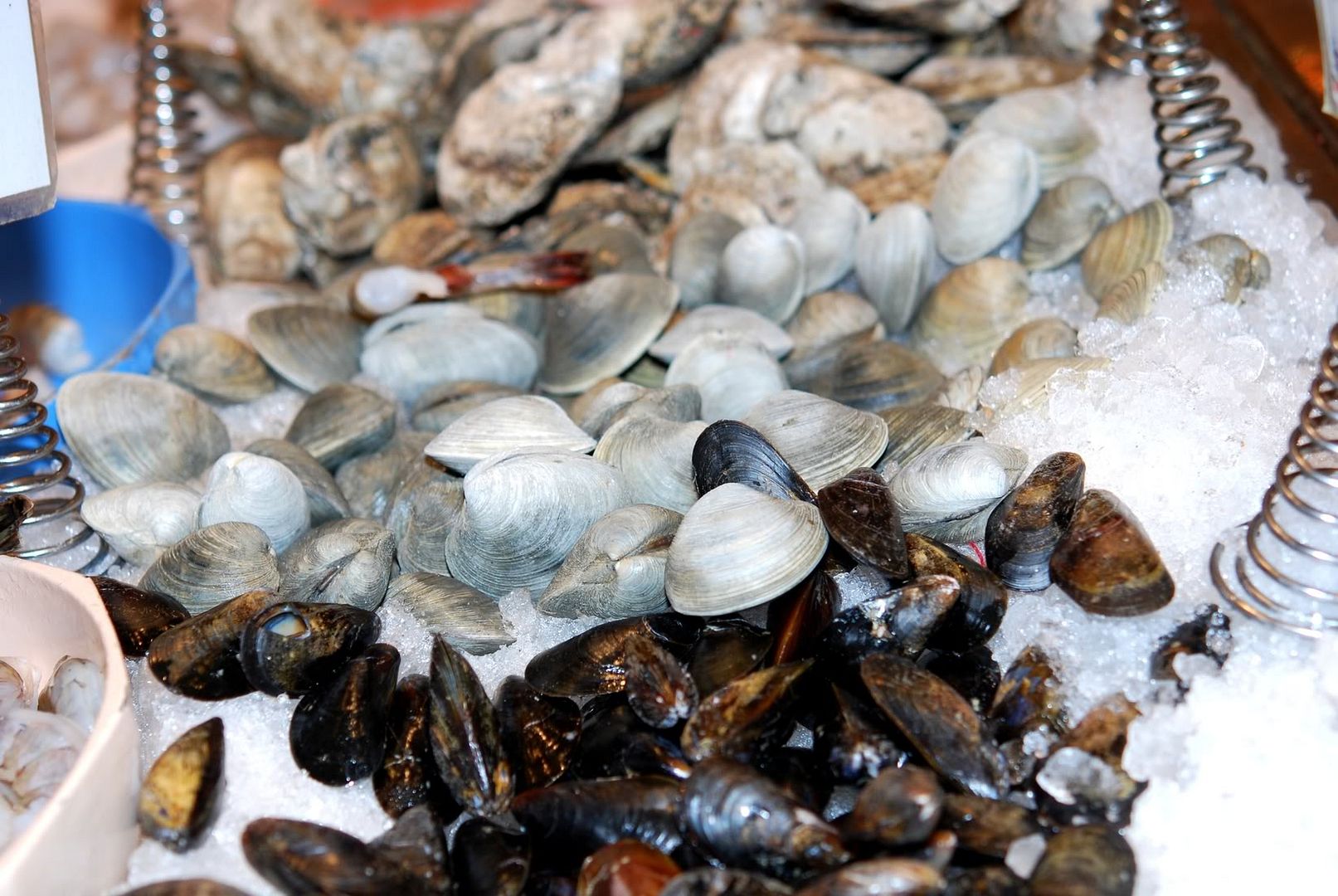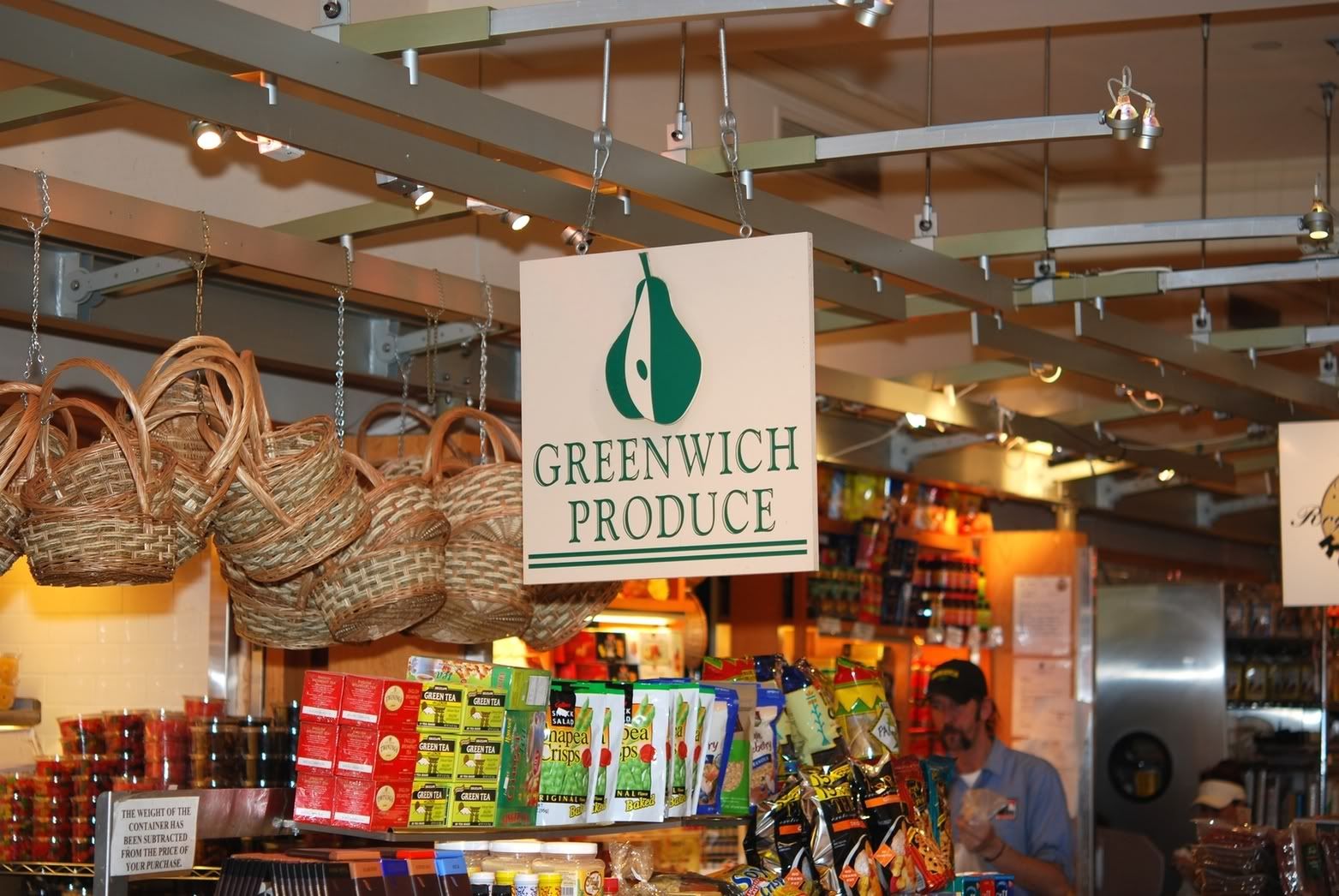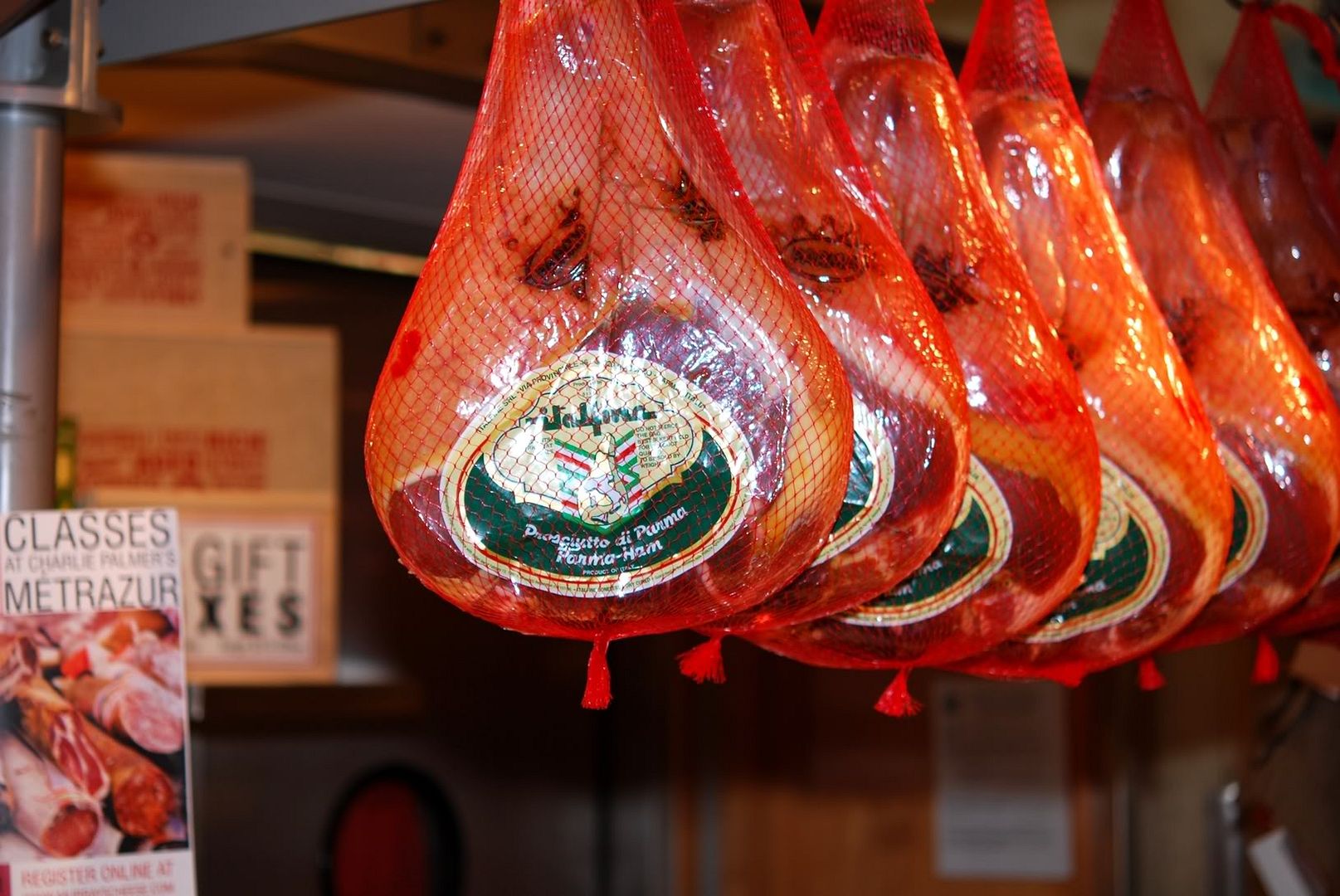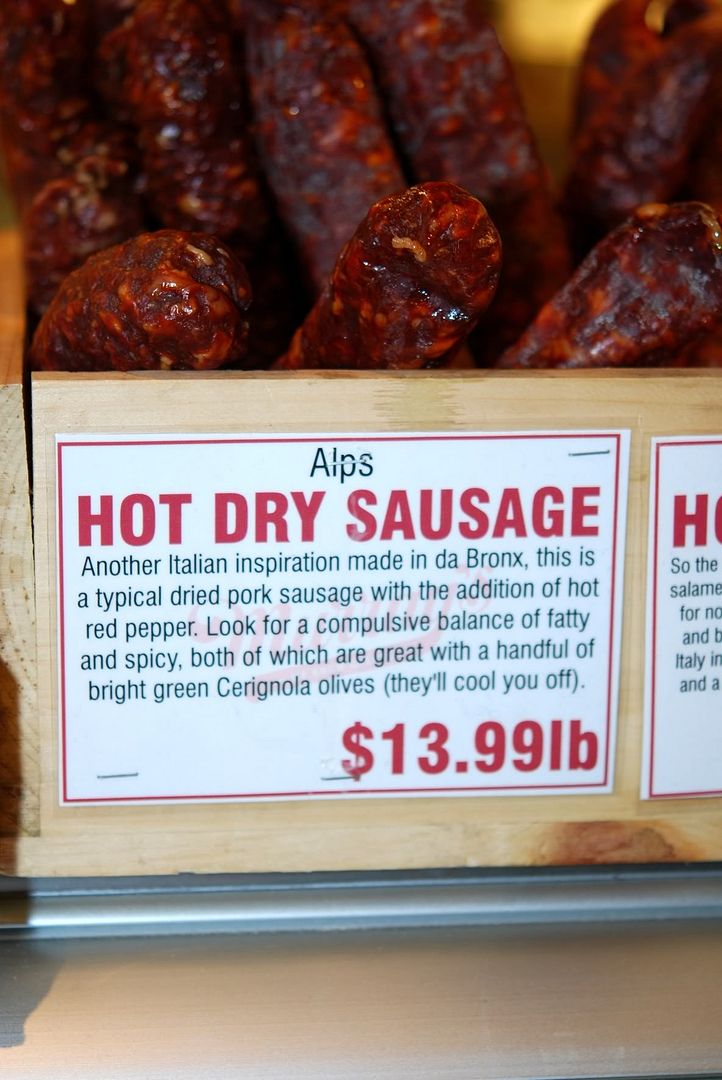 This is probably our final experiment in frozen desserts for the summer. There's been great learning combined with great ingredients, what more could you want?
At the beginning of the summer my 16 year old foodie son was a willing prep cook, he even did the dishes, and if you're a parent you know how monumental this is. As the summer progressed Dylan became more technical, he had his own ideas, and began to have a "Food Voice". He's always had a voice, a pretty load one, but not one that spoke food.
This week he took over and went solo. At the same time I was having an extremely busy week at work, we had four food reviews and showed a total of 68 new dishes, it was intense to say the least. But to come home one night and have the kitchen set up like "Test Kitchen #2" was absolutely mind blowing, I walk out of one test kitchen, go home and walk into another.
There was Dylan with his prep done, kitchen cleaned, camera set up and just waiting for me to arrive. He had done a multitude of strawberry preparations; strawberry gelee's, strawberry "leather", strawberry ice cream, plus shortbread biscuits with sea salt and crème fraiche whipped cream. He had evolved in three short months from being a participant to formulating his own concepts and doing it himself.
I was extremely proud of his efforts, but what impressed me most was the fact that he was convinced it could be better the next time he did it. Self critiquing, self evolving.....the hallmark signs of someone deeply engaged in what they do.
Here's the final dish, plus I've posted a collage of this summers frozen dessert experiments.
Shortbread with sea salt, strawberry ice cream, strawberry gelee, strawberry "leather", creme fraiche whipped cream.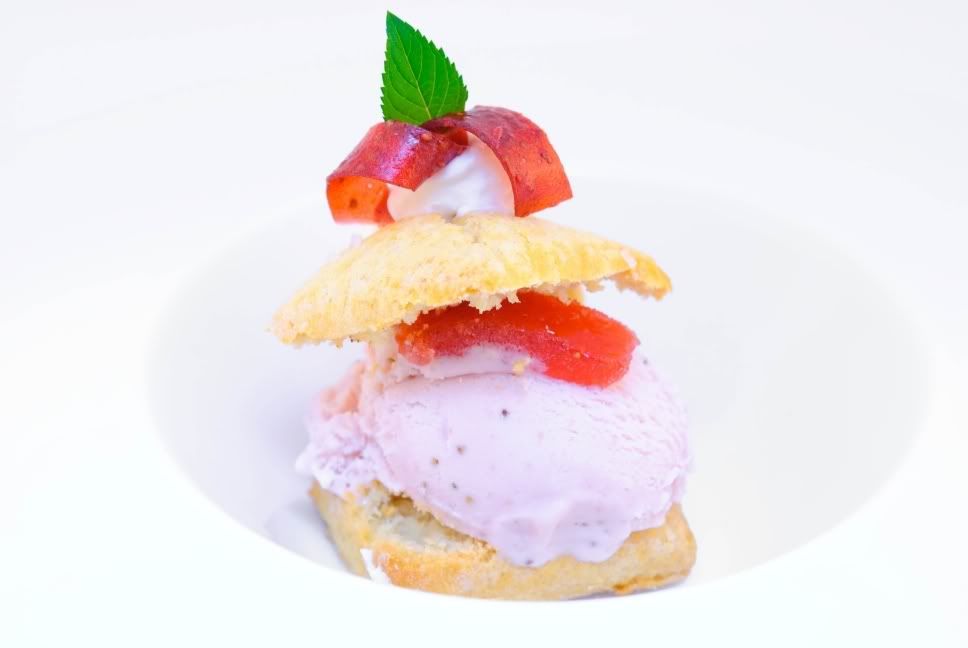 Strawberry cylinder with creme fraiche whipped creme, strawberry gelee, shortbread with sea salt, strawberry ice cream.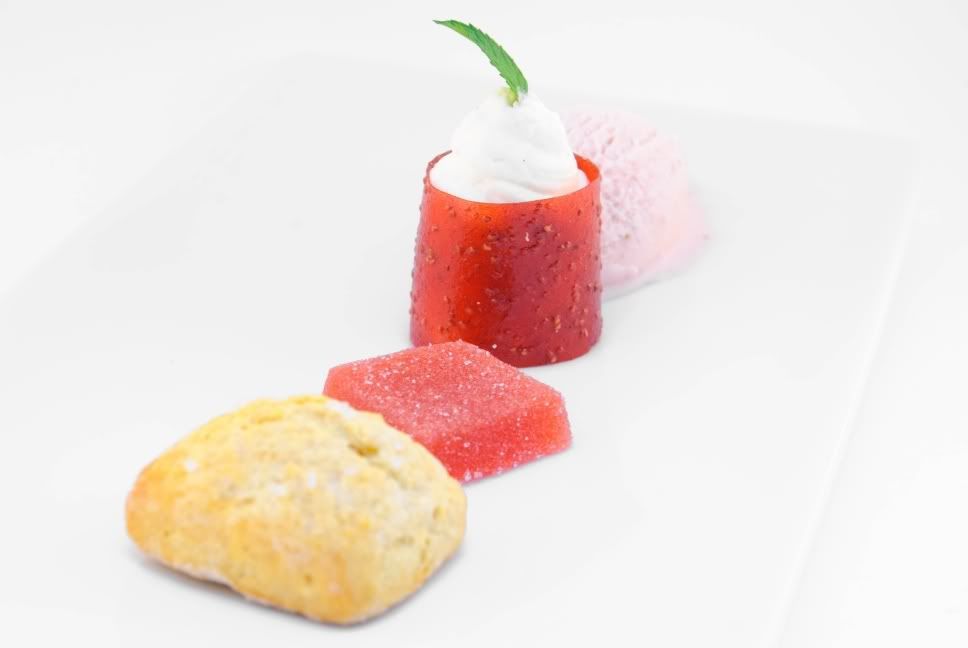 Collage of frozen desserts from summer 09