This was amazing food regardless of who prepared it but it's even more amazing given the fact that it was done by high school students. Four course dinners for $25.00 really pushes the "unbelievable" envelope.
The
Broadmoor Bistro
is an amazing facility that I was lucky enough to tour with Chef Bob Brassard. Over the past 7 years, Bob has guided his students in local and national culinary competitions enabling them to earn over 1.6 million dollars in scholarship monies.
Junior and senior students from the district high schools enroll in year-long elective classes at Broadmoor Technical Center in their area of interest. Part of the culmination of the culinary arts instruction is the students' skills application in the Broadmoor Bistro. Students create menus, cook, serve and run the Broadmoor Bistro.
Broadmoor's Culinary and Commercial Baking Programs are presently considered to be one of the top educational secondary programs in the country. The program has produced a minimum of 1 to a maximum of 5 national finalists a year, for seven consecutive years.
For chef Bob's efforts over the past seven years, Bob has been recently recognized by his educational peers being selected " Culinary Educator of the Year, 2008." by Foodservice Educators Network International.
"Bacon- Eggs"

Pan Roasted Berkshire Pork Belly, Shaved Winter Truffles, Presented with "Truffled" Egg-Yolk Ravioli, Shaved Pecorino, Goat Butter.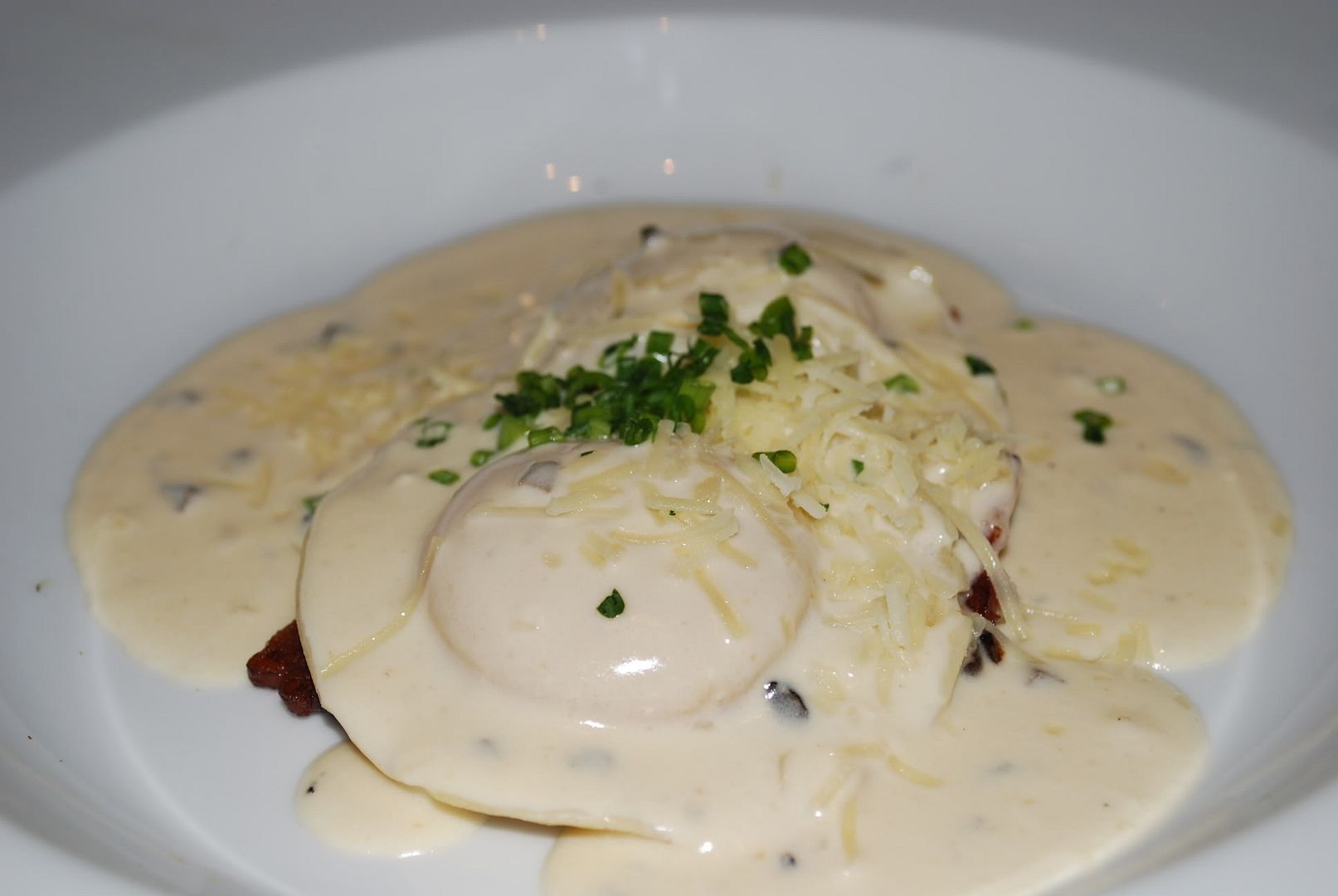 De-Constructed Oyster Rockefellers

Presented on baby spinach with Fennel Pollen, Saffron "Paint", and Licorice Root.
Potato-Leek Soup

Shallot Crisp, Herb Oil, Micro Celery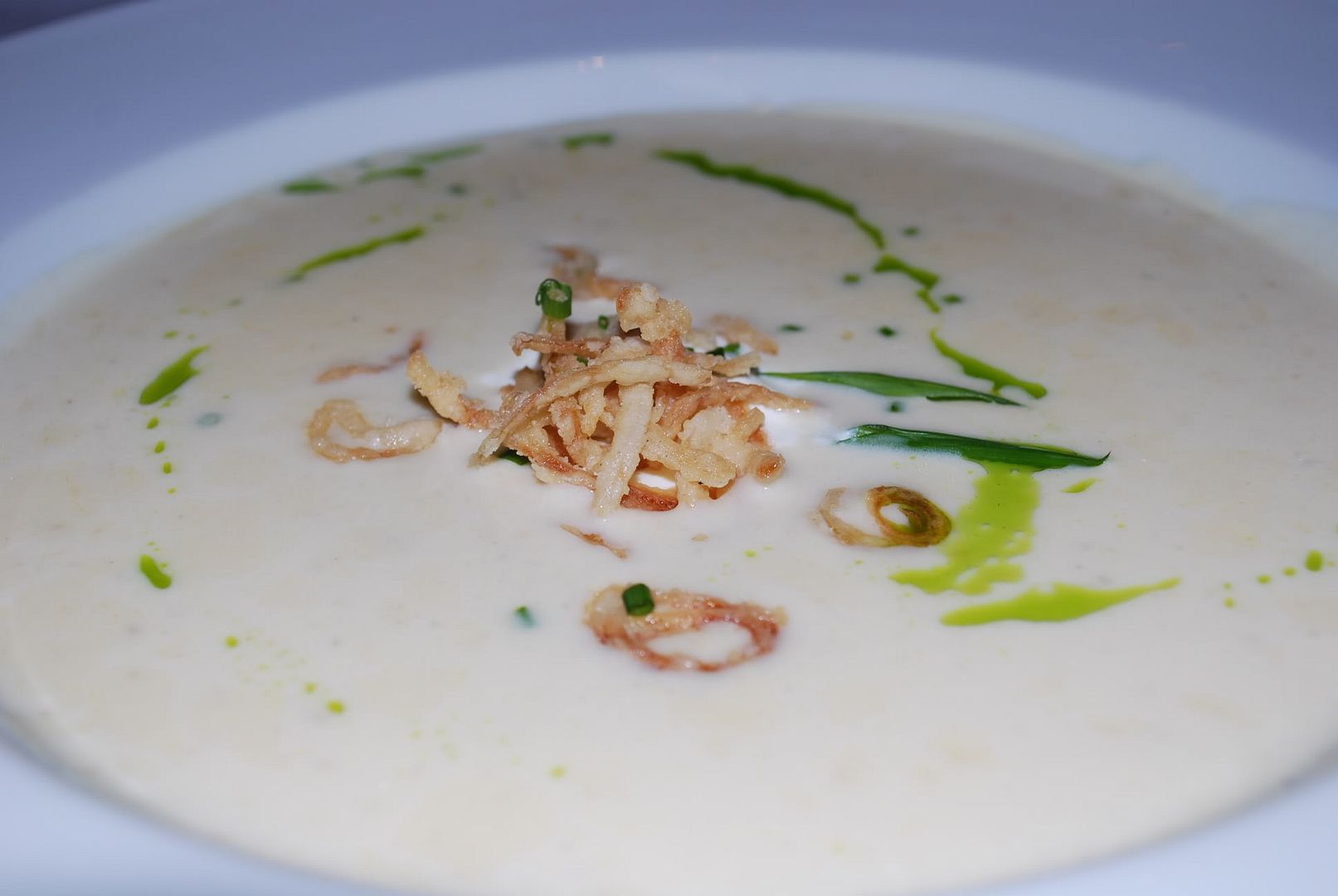 Mizzuna Salad

Petite Greens garnished with Toasted Pumpkin Seeds, Candied Apple, Persimmon Oil "Stewed" Cranberries, Almond Streusel.
Muscovy Duck Breast

Presented with Wild Leeks-Fava Bean Confit, Blood Orange Jus.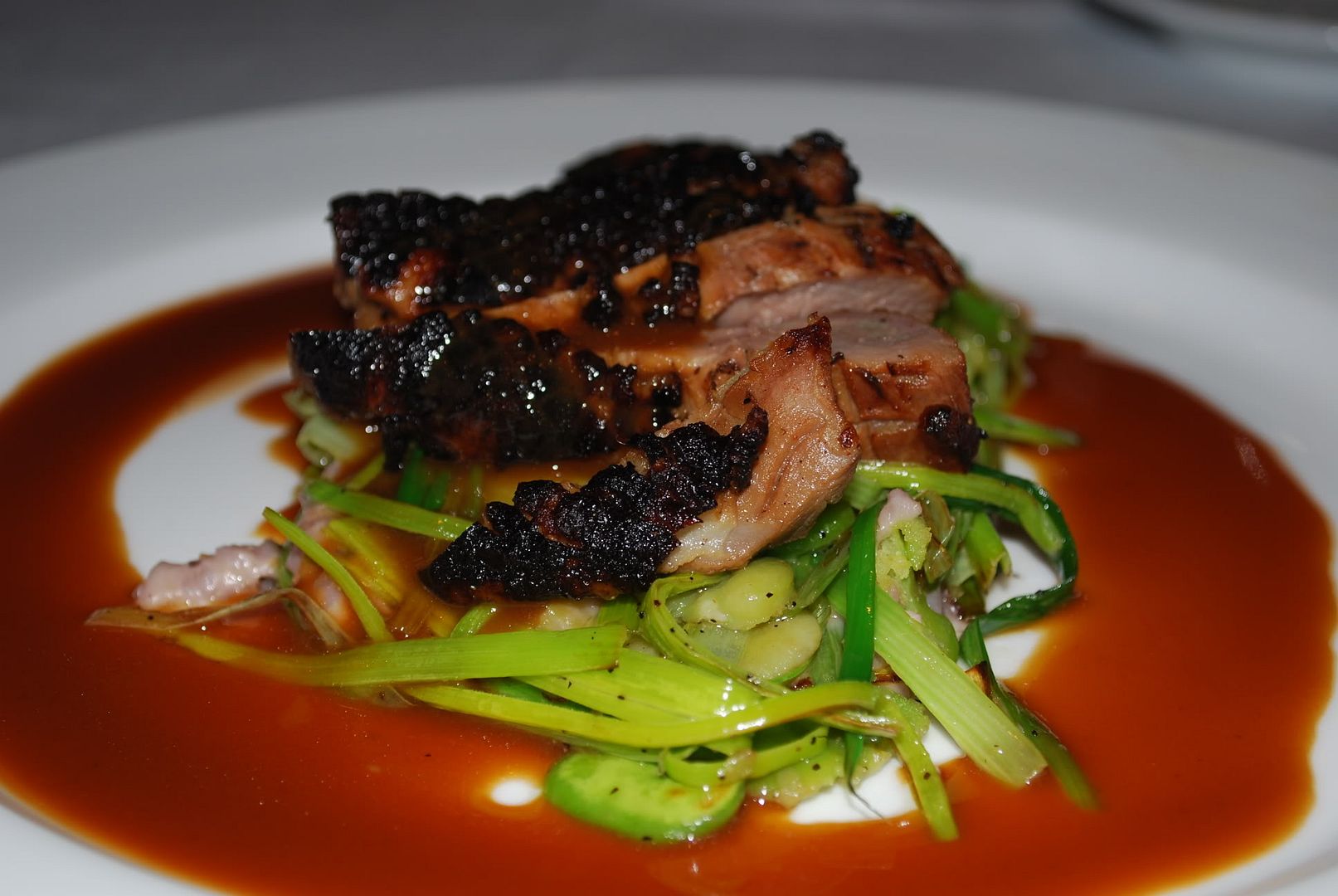 Hickory Grilled Sirloin

Chanterelle Hash, Roasted Cauliflower Chick Pea Puree, Zinfandel Jelly
Rosemary "Brined" Wood Roasted Organic Chicken

Smoked Gouda-Chive Grits, Grilled Asparagus, Cider Caramel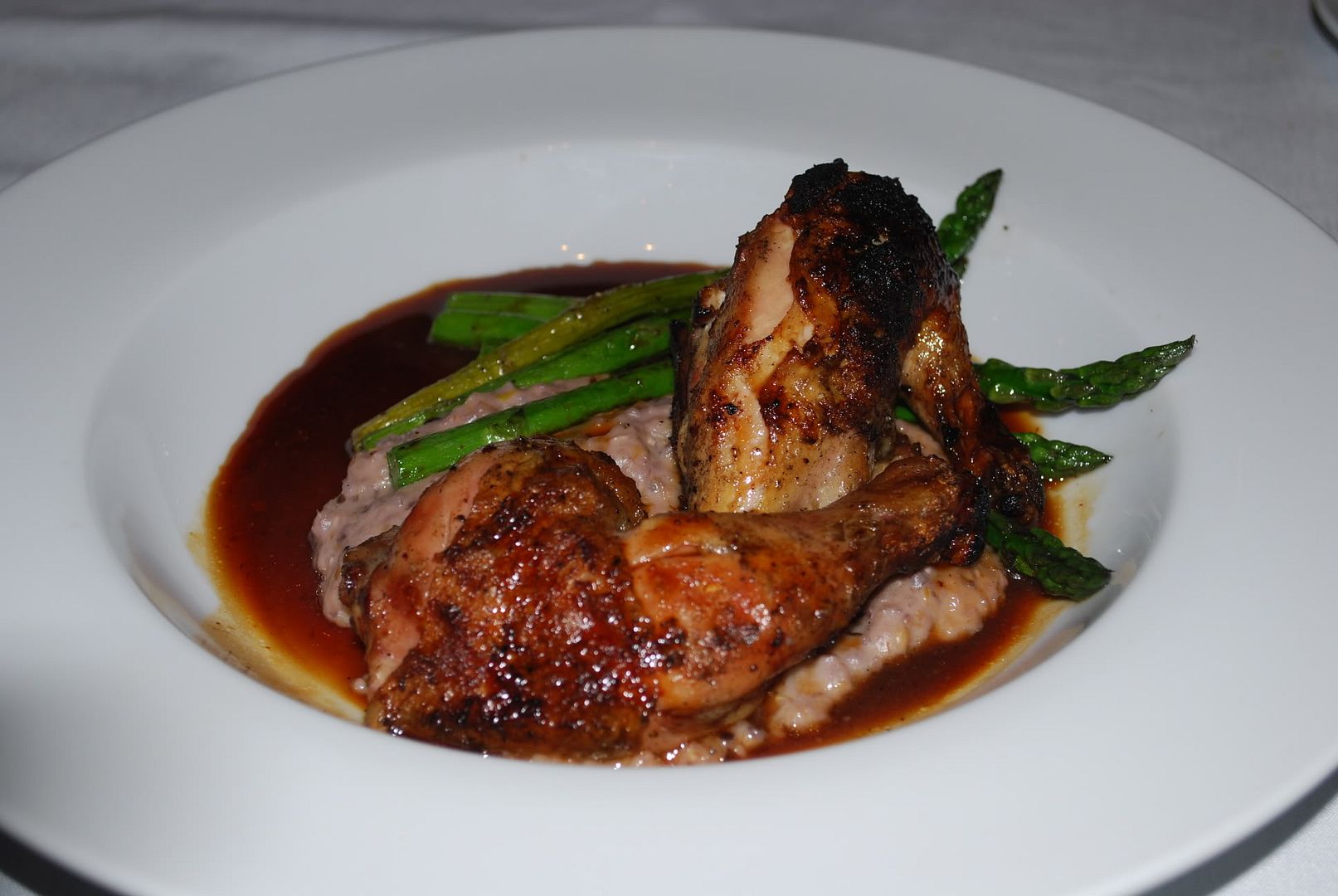 Chocolate Crunch
Pistachio Fancier, Chocolate Malt Mousse, Cocoa Nibs, Macchiato Syrup
Gingerbread-Eggnog Ice Cream Crumb Cake

Gingerbread Gennoise, Peppermint- Eggnog Semi- Fredo, Bourbon Paint
White Chocolate Cheesecake Gelato
Olive Oil Cake, Candied Ginger, Cherry Bash and Lemon Curd