Patrick McDonnell made a recent trip to the test kitchen. Patrick is a frequent writer for magazines such as Food Arts, a consultant, a photographer and most importantly, he's a chef.
Patrick & I started talking about regional America BBQ a couple of months ago. The discussion evolved into international BBQ and it's enormous impact on the food truck and street food scene. So Patrick and crew came in and did what we try to do a couple of times a year, he cooked and we sat back. It's always great to see someone else's perspective and it's always interesting to be on the tasting side of the process rather than the cooking side.
Here's a small sampling of what we tasted.
Catalan Shrimp Barbacoa

La Rambla Style Grilled Shrimp
Marinated and Grilled Shrimp with, Roasted Peppers and Catalan Sofrito Aioli Drizzle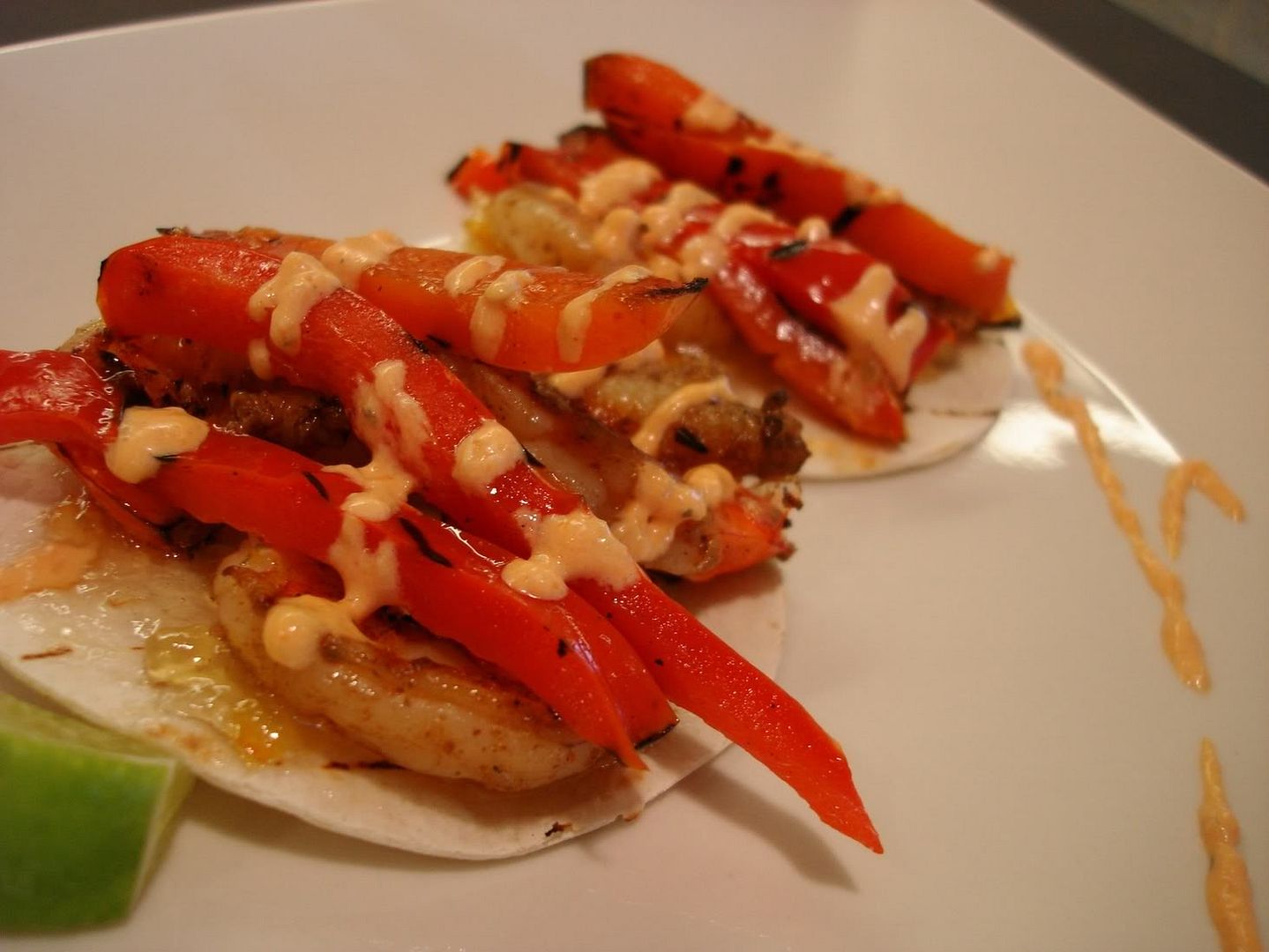 Yucatan Lamb Pastore

Slow Braised Lamb Barbacoa Tacos
Marinated and Grilled Lamb Leg with Pico de, Fruta, Queso Blanco, on Corn and Flour Tacos with Sour Cream and Guacamole Aioli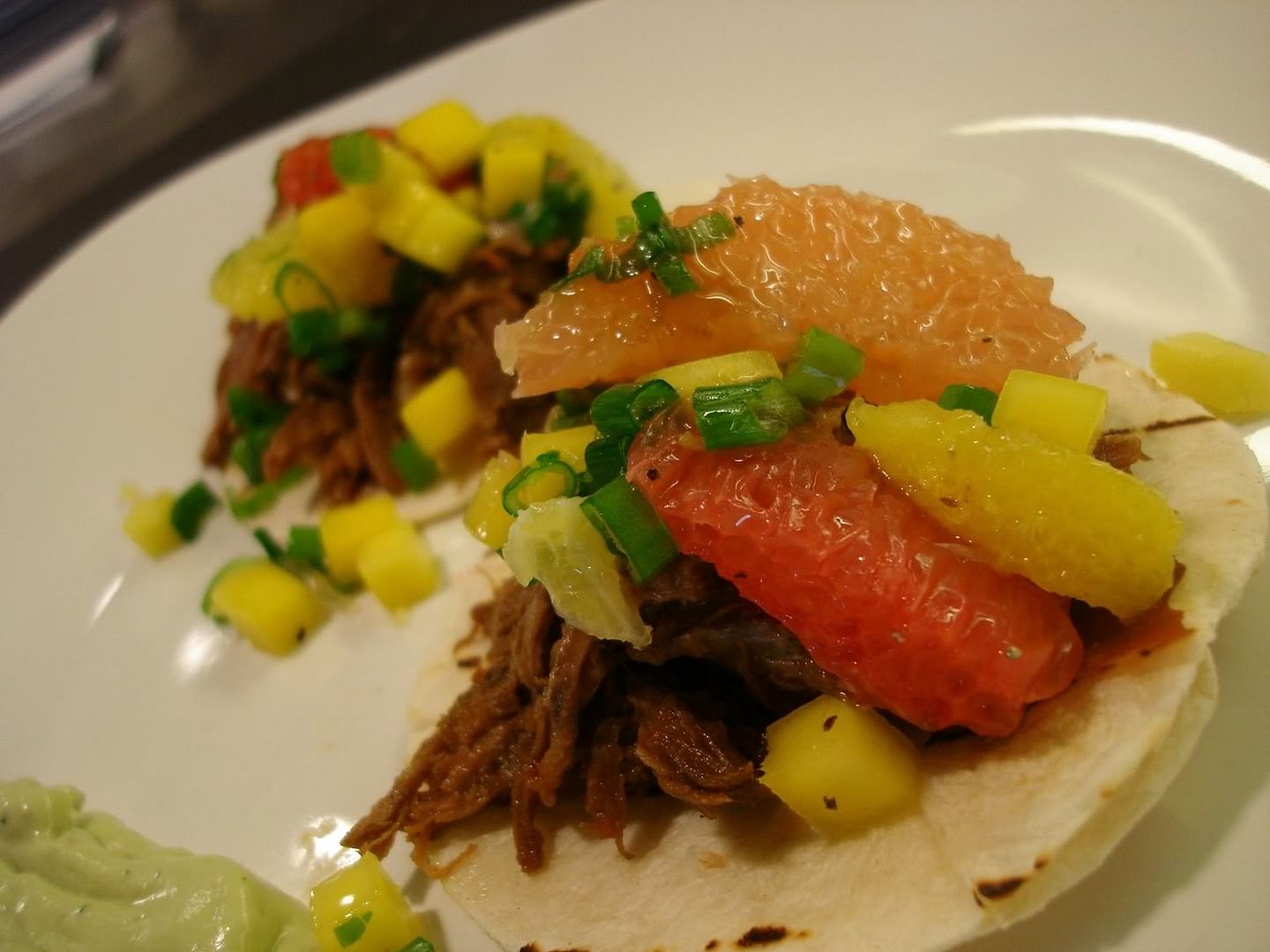 Goan Chicken Barbacoa

Chicken Cafreal

Cafreal Marinated Grilled Chicken Breast with Grilled Naan Bread topped with Chopped Tomatoes, Onions, Coriander and Mint Paste with Mango
Korean Rib Eye Bulgogi

Korean Firecracker Beef Bulgogi with White Kim Chi Slaw

Marinated and Grilled Flank Steak, Peanut Lime Vinaigrette topped White Cabbage, Julienne over Mandarin Tacos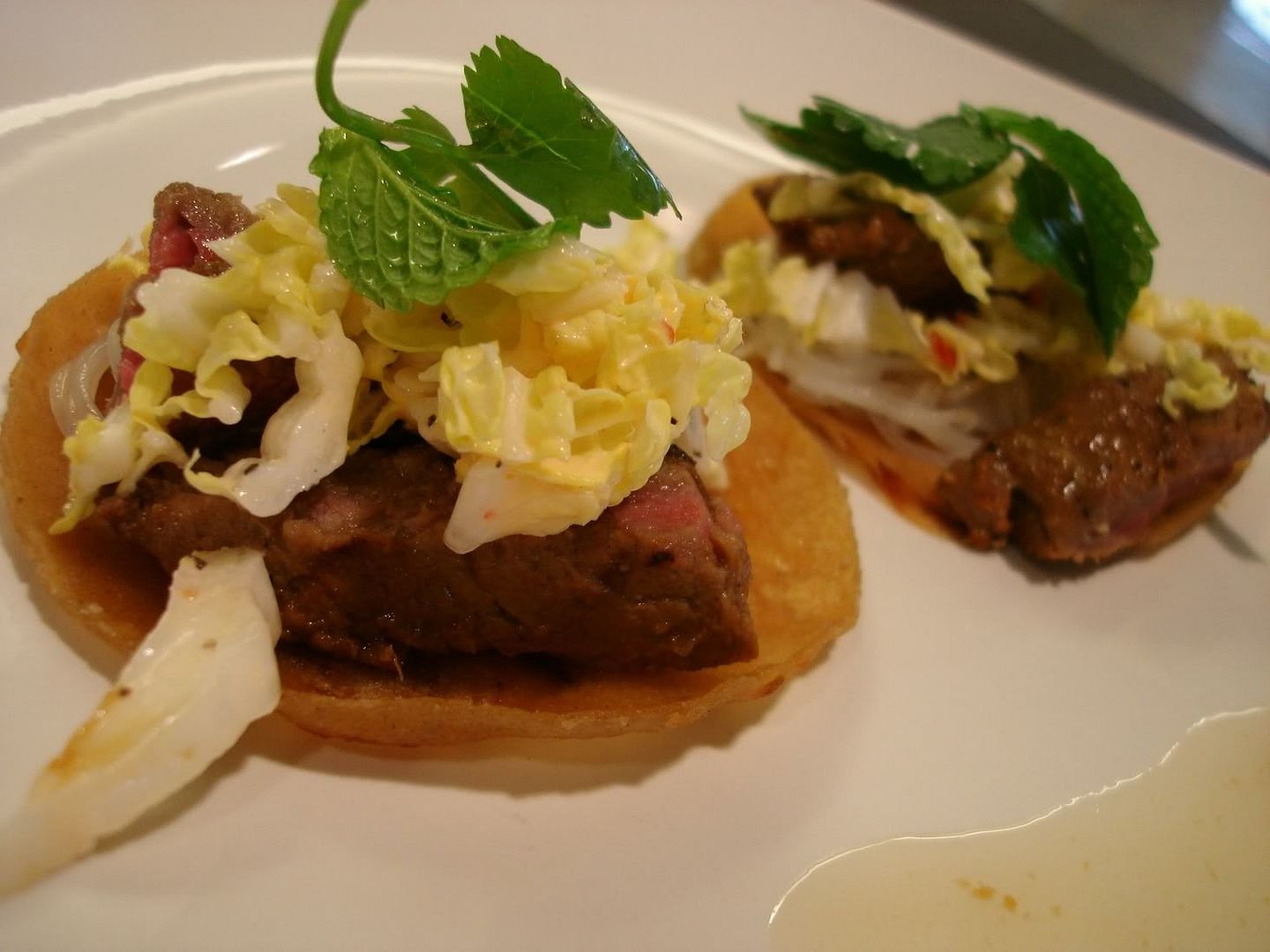 Peruvian Chicken Chifa

Peking Lacquered Chicken

Five Spice and Molasses Lacquered Chicken with Jicama and Cilantro on Chinese Pancakes with Ginger Aioli