What size and shape to make? Well, no matter the shape they were all delicious!
The filling is made with Kentucky bourbon and a small dose of sorghum to give it depth, and of course the pecans plus the other usual ingredients.
Peaches and Cream Ice cream from the famed
Comfy Cow
in Louisville is the perfect accompaniment for any and all of these!
Large "Vertically Constructed" Pecan Tassies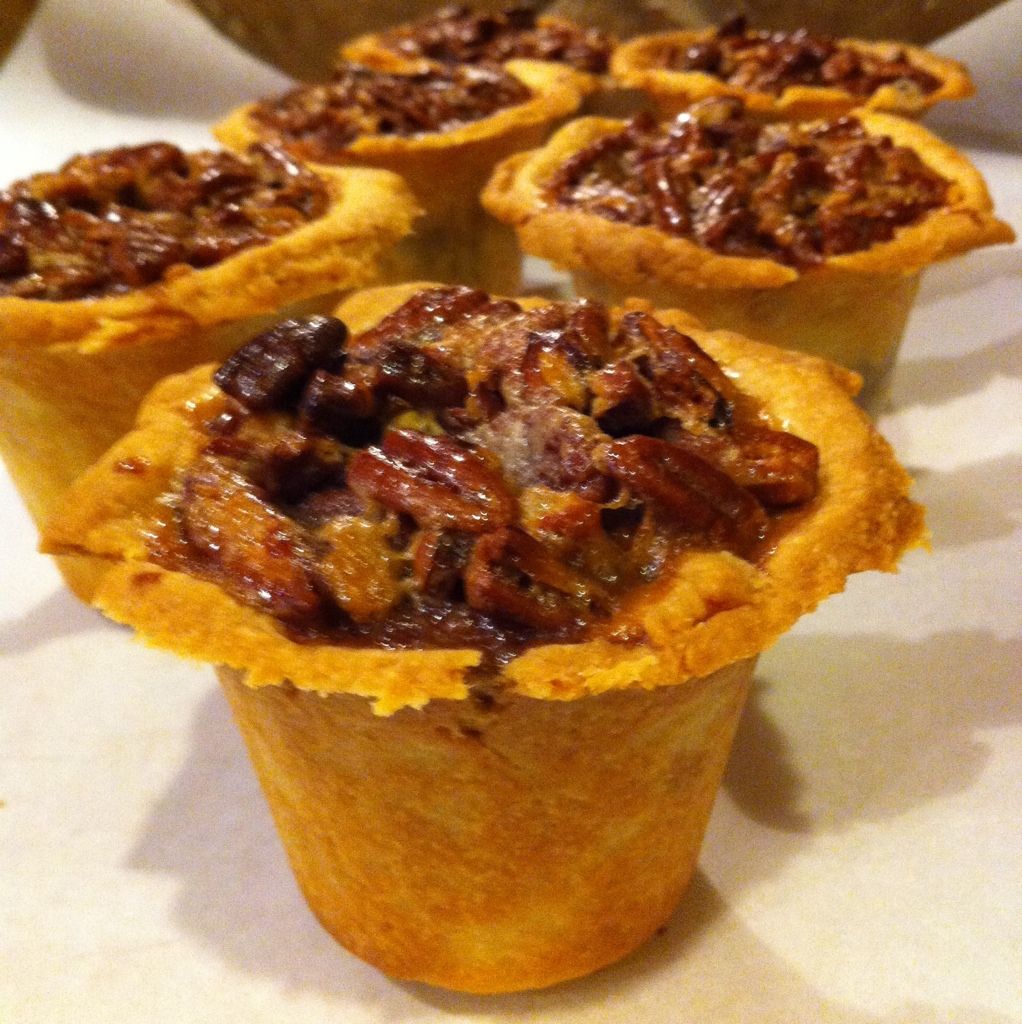 If there was such a thing as the "Pecan Pie Mother Load" it would look like this!
The rustic cast iron dish seems so fitting and makes warming it up easy, which is a must!.....warm, gooey pecan pie goodness with some ice cream.....this is a dessert you can get possessive about, "If you want some dessert order your own! Get your fork out of my dessert!"