We don't do very many 2nd party posts but we thought this was notable. A friend of mine, Mike Hizney, ate at Dos Brisas and shot these pictures. Thanks Mike.
Here's a little backround on Dos Brisas:

Jason Robinson, executive chef at The Inn at Dos Brisas, was raised in Southern California, where he was exposed to a style of cooking that fused unique Asian culture and traditional American influences to create a flavorful masterpiece.
From early on, Robinson knew he enjoyed creating food to please his friends and family. Taking advice from his father, Robinson decided to make sure he would like working in a professional kitchen and applied for the job as a prep cook at Fog City Diner, Las Vegas, where his sister was a hostess. Robinson didn't just like it, he loved it and his professional career was born.
After two years in Las Vegas, Robinson moved to Chicago to assist with the opening of Fog City Diner in the Windy City. Four years later, Robinson began a serious culinary study under the tutelage of star chef, Rick Tramanto at Tru in Chicago.
After 5 years of working at Tru, to which he eventually became the chef de cuisine, Robinson's cooking evolved to the point that he became chef at Goodfellows in Minneapolis in the summer of 2004. He stayed at this world-class restaurant until it closed its doors after nearly two decades of service.
Dos Brisas Herbs & Truffle Sunburst Garden Tomato, Mascarpone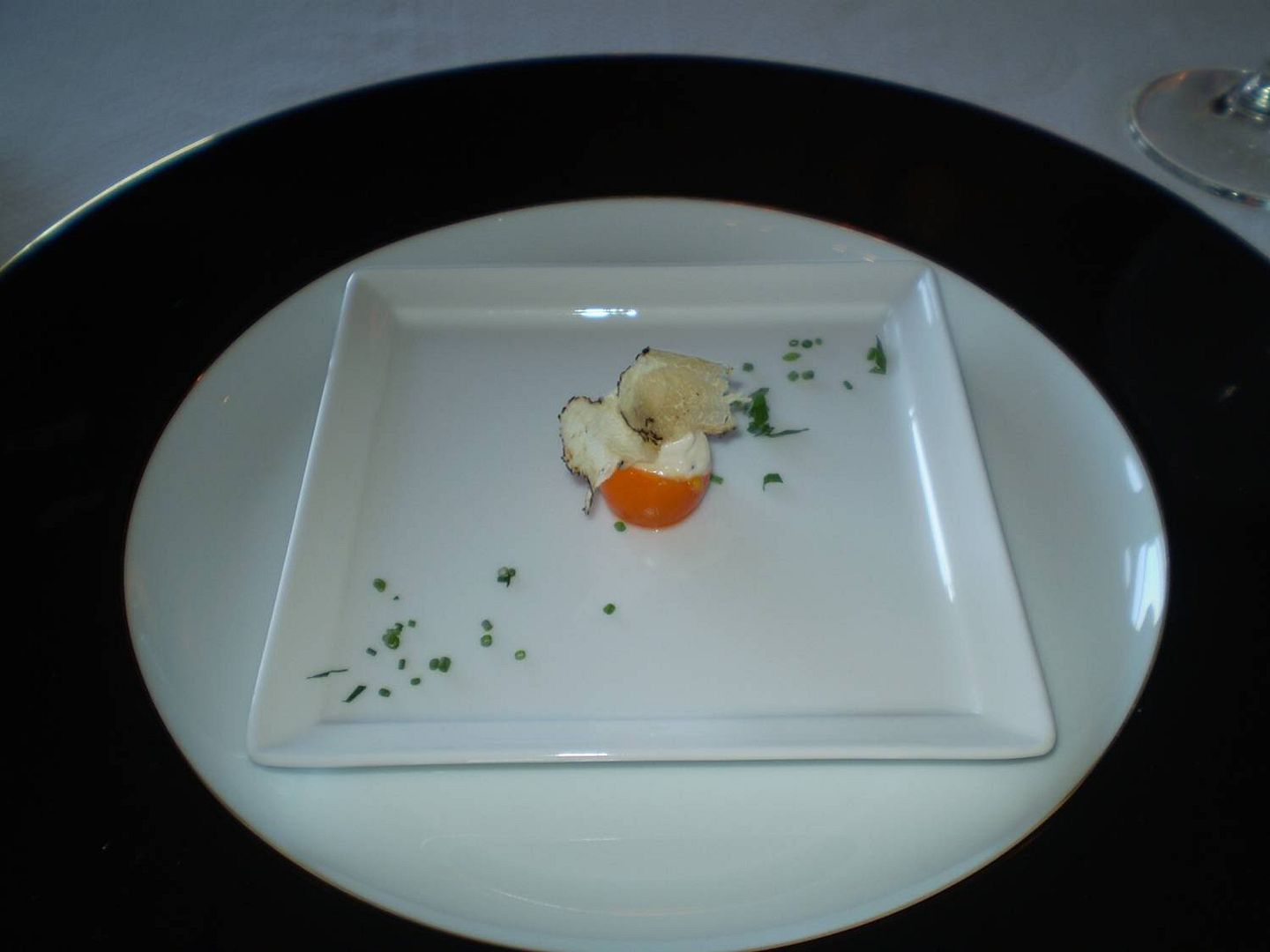 Ahi Tuna Sashimi, Garden Cucumber, Ginger Tobiko Housemade Chile Oil, Ponzu Drizzle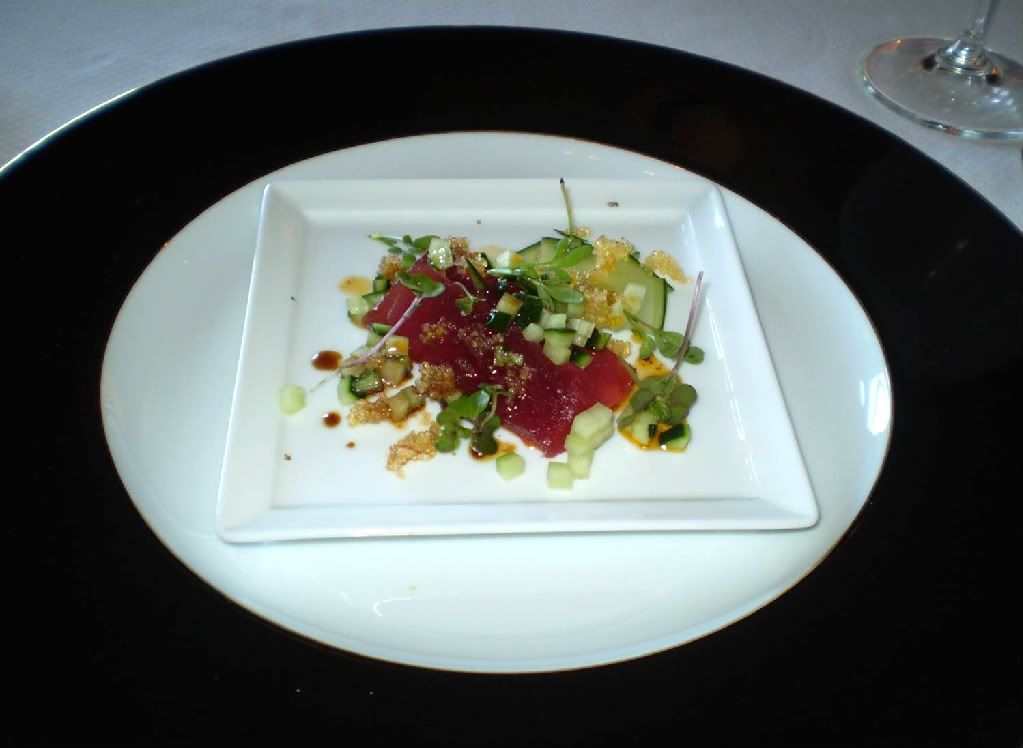 Grilled Fresh Sardines, Tiny Tomato & Watercress Salad, Parmesan, Olive Dressing

Seared Cage Free Hudson Valley Foie Gras, Organic Peaches, Berry Gastrique

DOS Brisas Organic White Tomato Soup
Roasted Scallop, Organic Spinach Puree & Fried Ipswich Clam, Lemon Essence

Texas Wagyu Beef Filet, Garden Bush Beans, Caramelized DOS Brisas Onions, Beef Jus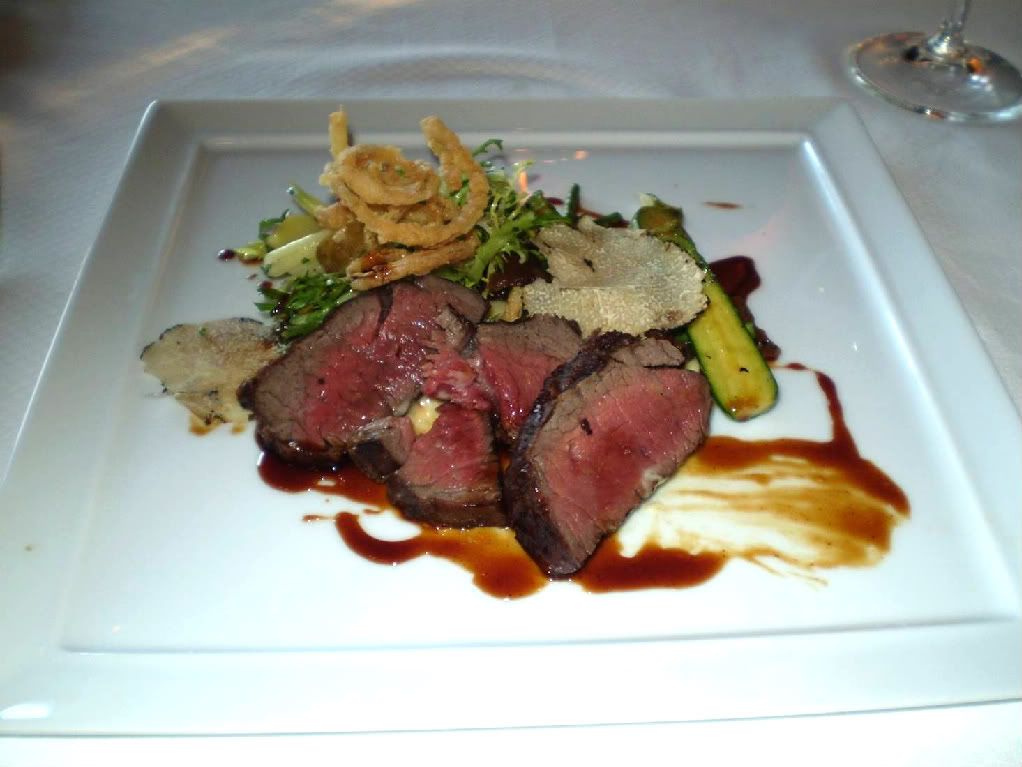 Dos Brisas Housemade Pyramid Aged Goat Cheese, Garden Figs, Vanilla Syrup

Dos Brisas Organic Carrot Cake, Roasted Carrot Ice Cream, Carrot Reduction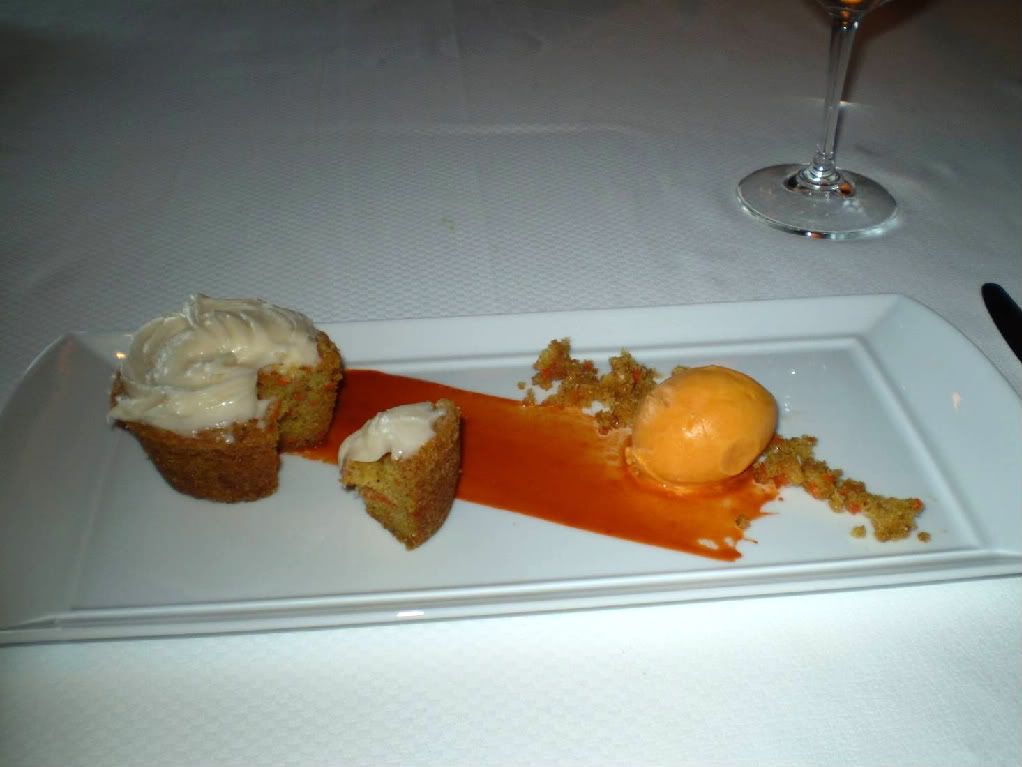 Chocolates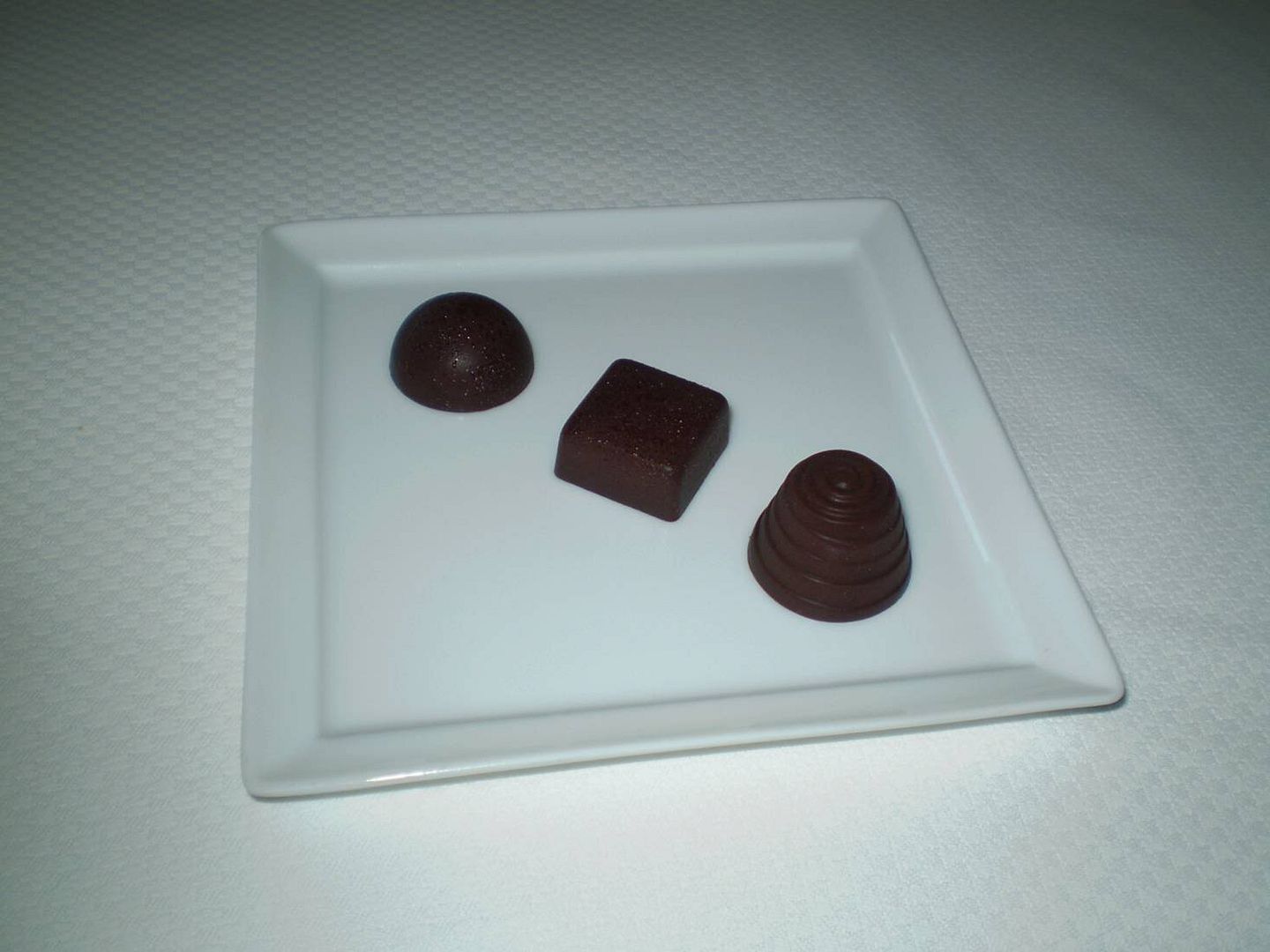 Coffee Service