Occasionally we have contributors that have exciting ideas, restaurant visit photos or just an opinion. This is one of those posts. A chef friend of mine, Larry Bowen, sent me these pictures via a chef friend of his.
The New York Times bio for Joël Robuchon starts off this way: "Mr. Robuchon, who now has restaurants in Paris, New York, Las Vegas, London, Hong Kong, Tokyo, Macao and Monaco, hails from Poitiers in France, south of the Loire Valley. At age 28, in 1974, he was named chef of the Hôtel Concorde La Fayette in Paris, which served 3,000 meals a day. In 1981, he started his own small Paris restaurant, Jamin, which three years later was awarded three Michelin stars, the highest rating. Among his standout dishes in those years were his take on mashed potatoes (his famous purée de pommes de terre) and his tossed green salad (salade aux herbes fraîches)."
Wanting a larger kitchen, he opened a grander restaurant, Joël Robuchon, in the Hôtel du Parc, where he also received three stars. He soon though began to feel stifled, and, at age 51 in 1996, he closed the restaurant, saying he was retiring at the top of his game.
But six years later, after testing the waters by starting a small restaurant in Tokyo, he opened L'Atelier de Joel Robuchon in Paris. The new Paris restaurant was a radical departure for both Mr. Robuchon and haute cuisine, challenging almost every tradition in fine dining. L'Atelier's seats were placed around a counter that overlooked the kitchen, eliminating the traditional wall between diner and chef, making the restaurant one flowing space and creating an essentially informal, contemporary environment.
Bread Service
Foie Gras Foam with Parmesan Cream
Sea Urchin with Mousseline of Earl Grey Infused Carrots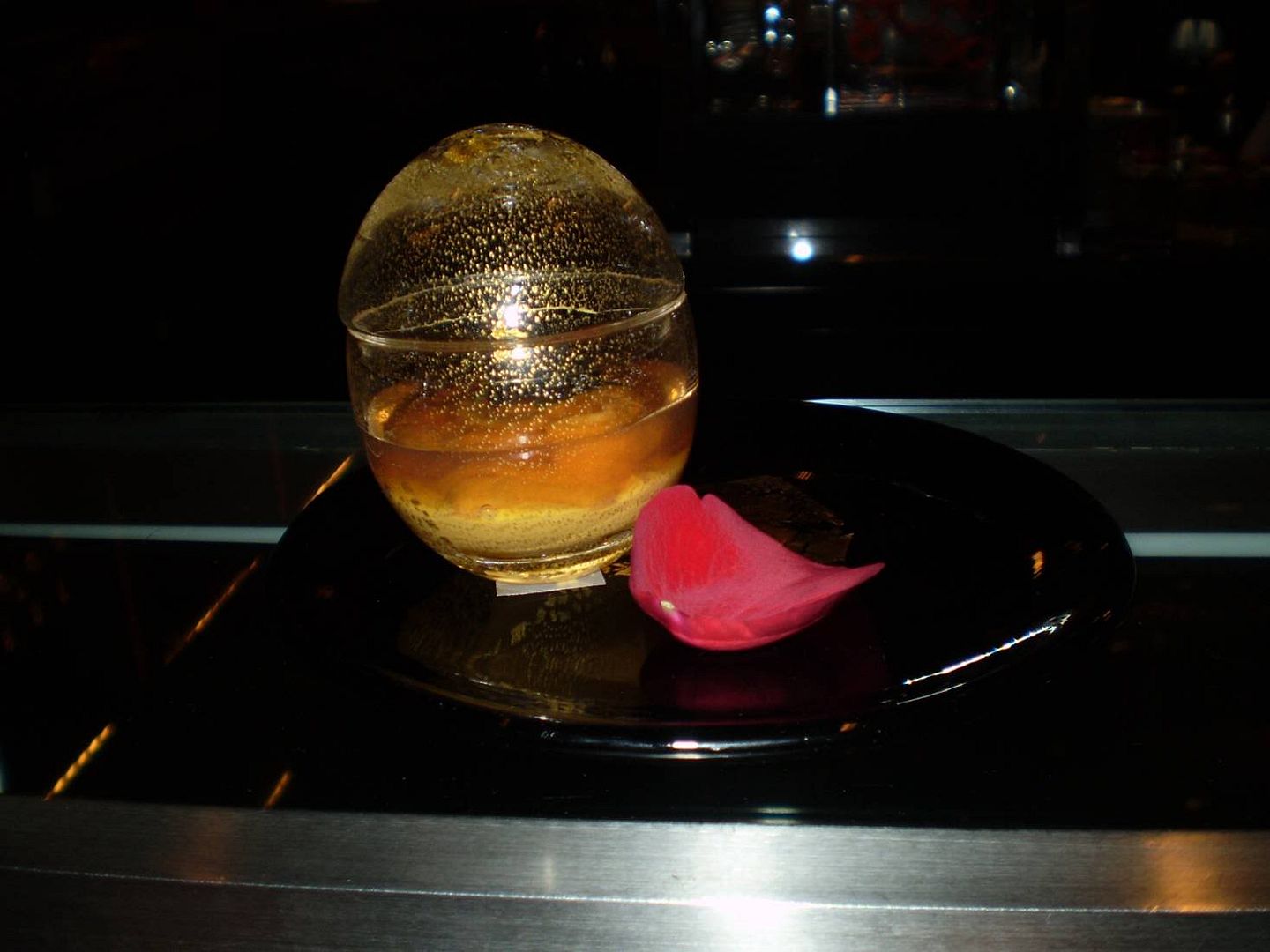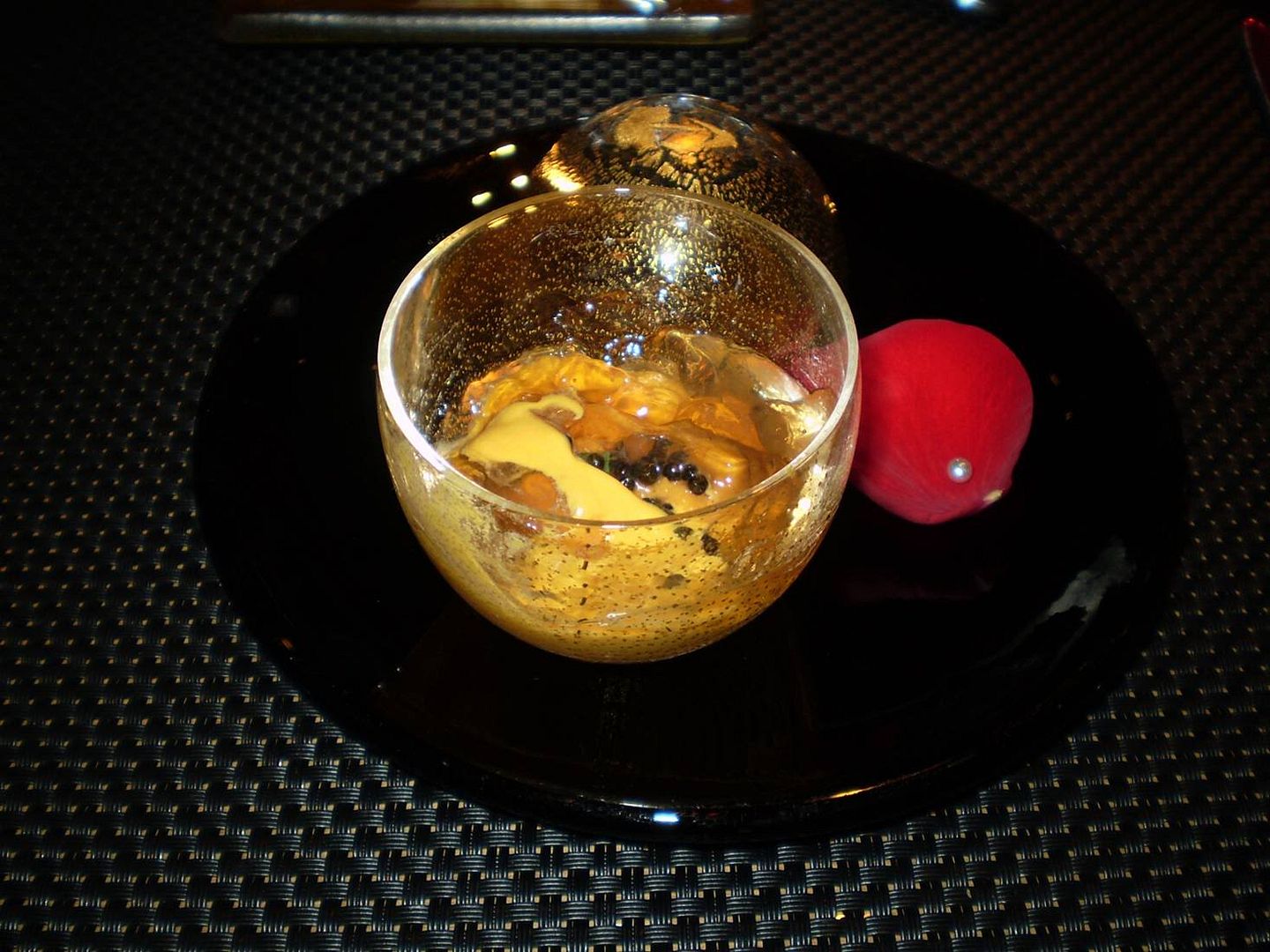 Scallop carpaccio with toasted poppy seeds
Turnip veloute with ravioli of thinly sliced turnip filled with crab meat
Seared foie gras with gratinated grapefruit
Sauteed Amadai in yuzu broth with lily bulbs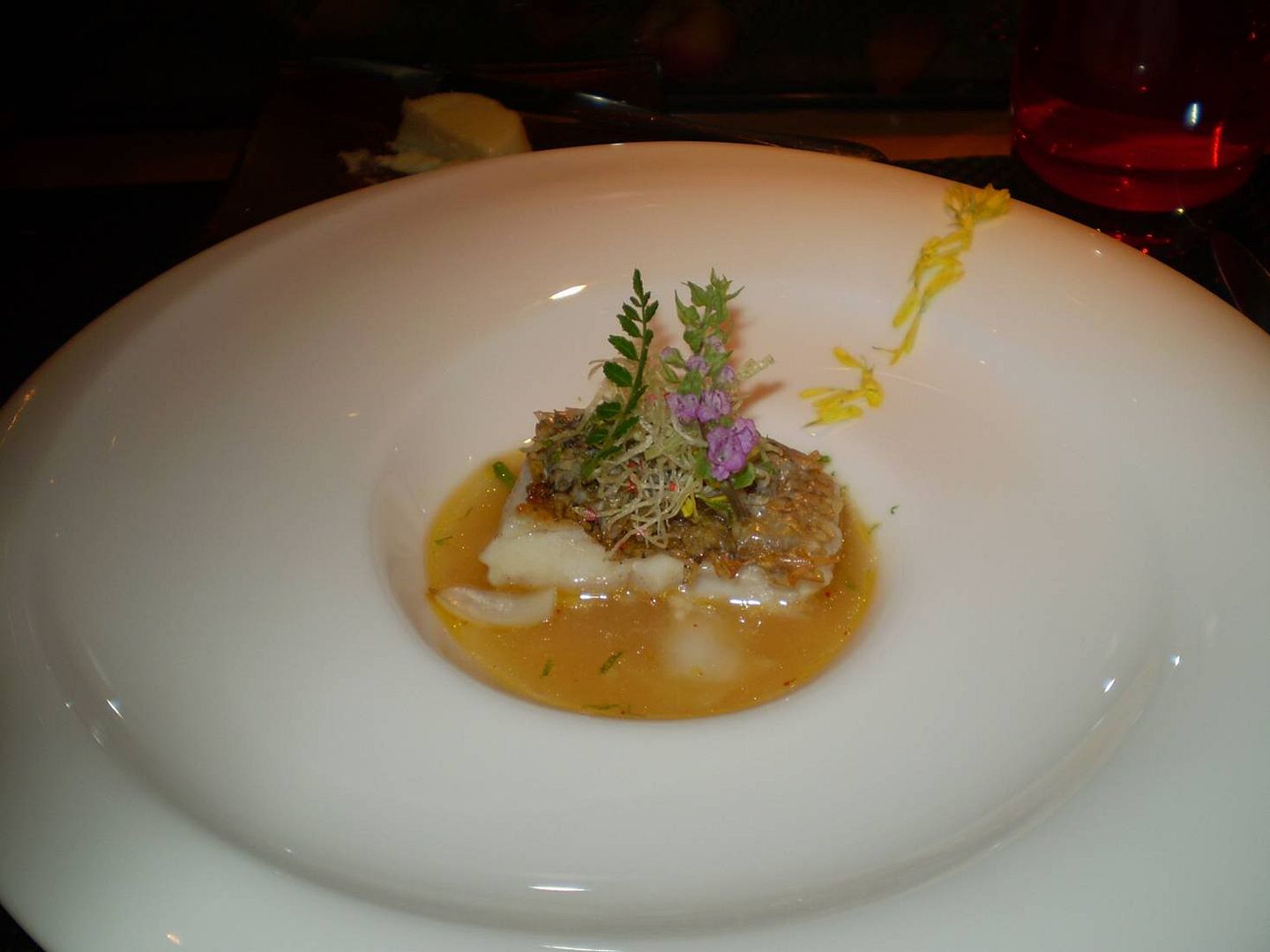 Caramelized quail stuffed with foie gras, potato puree with truffle and herb salad.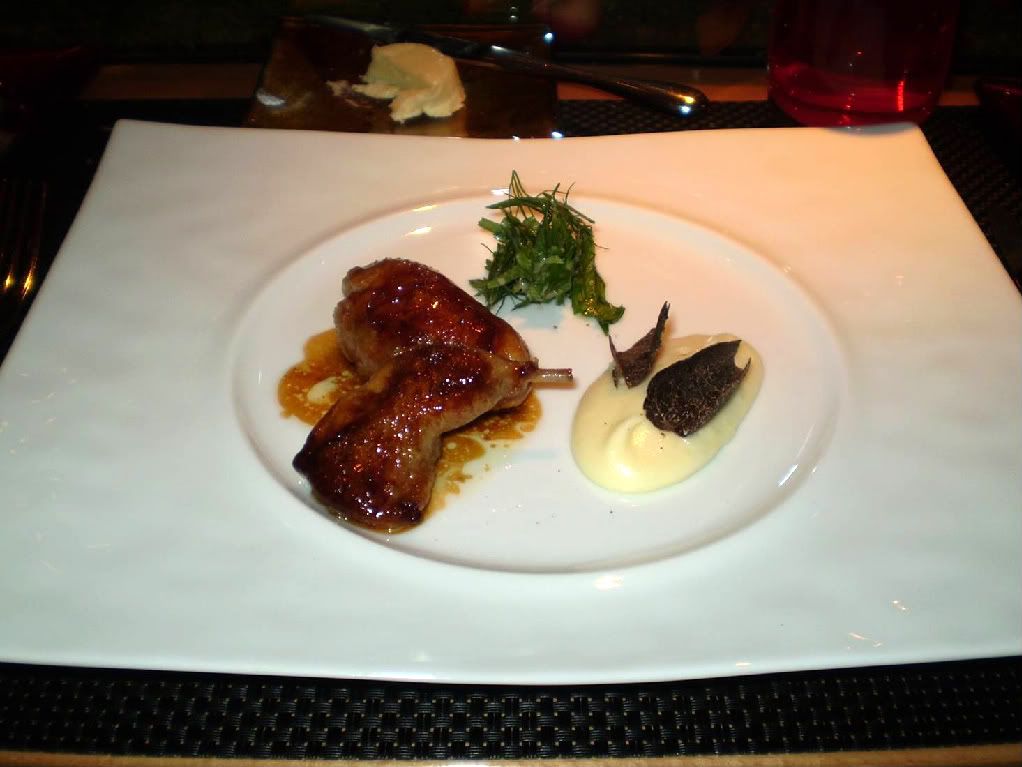 Kobe beef "a la plancha" with shishito peppers and horseradish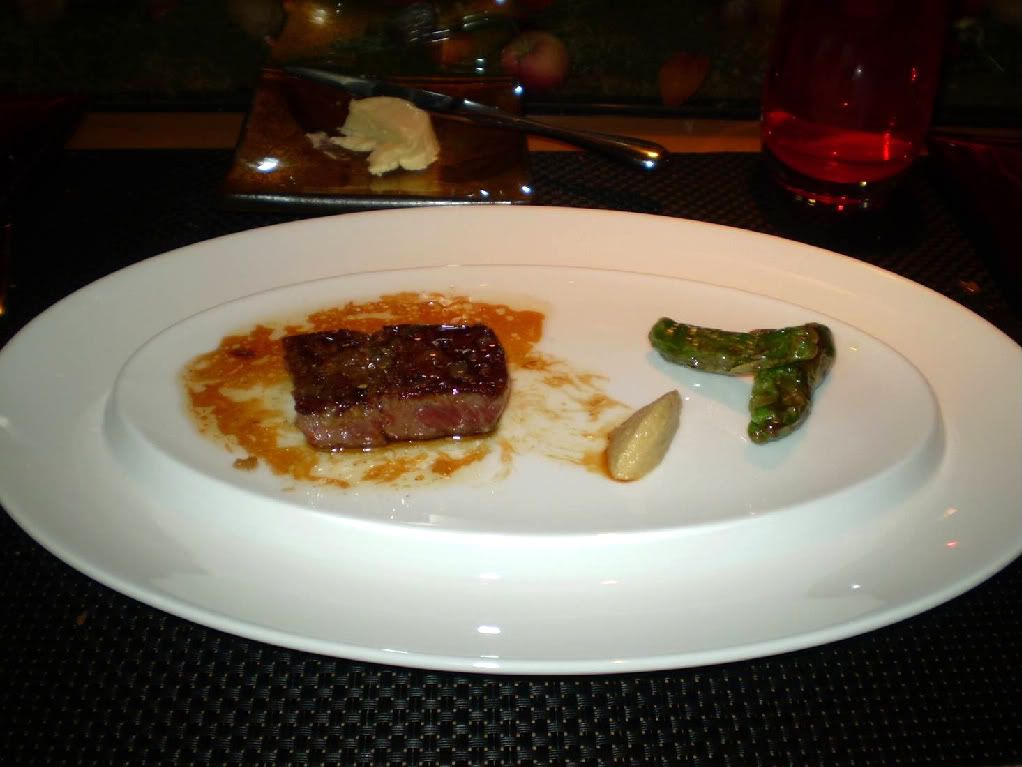 Langustine wrapped in bric dough with a basil leaf
Vanilla panna cottta with orange coffee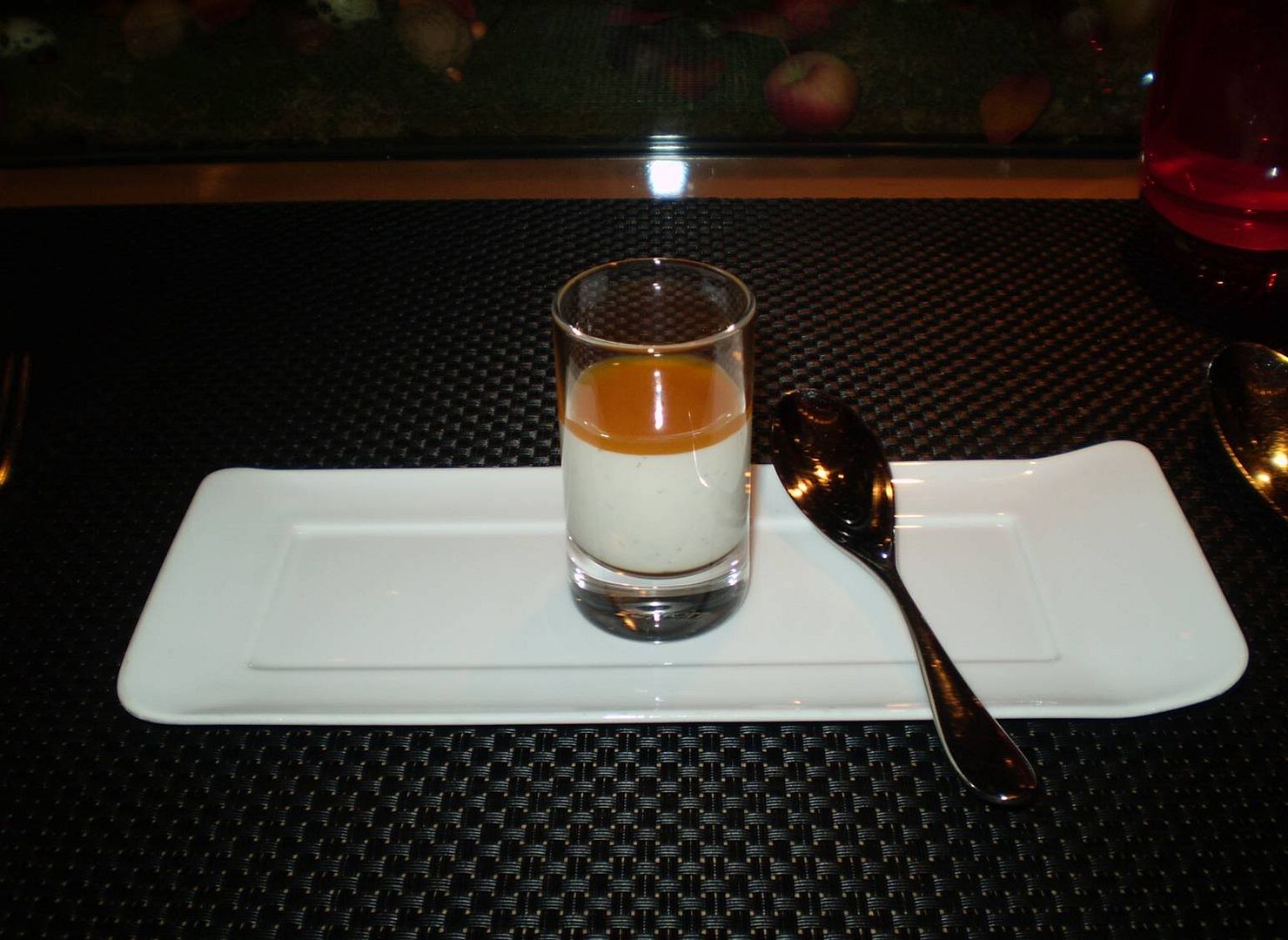 Jivara Ganache, green apple brunoise and ginger ice cream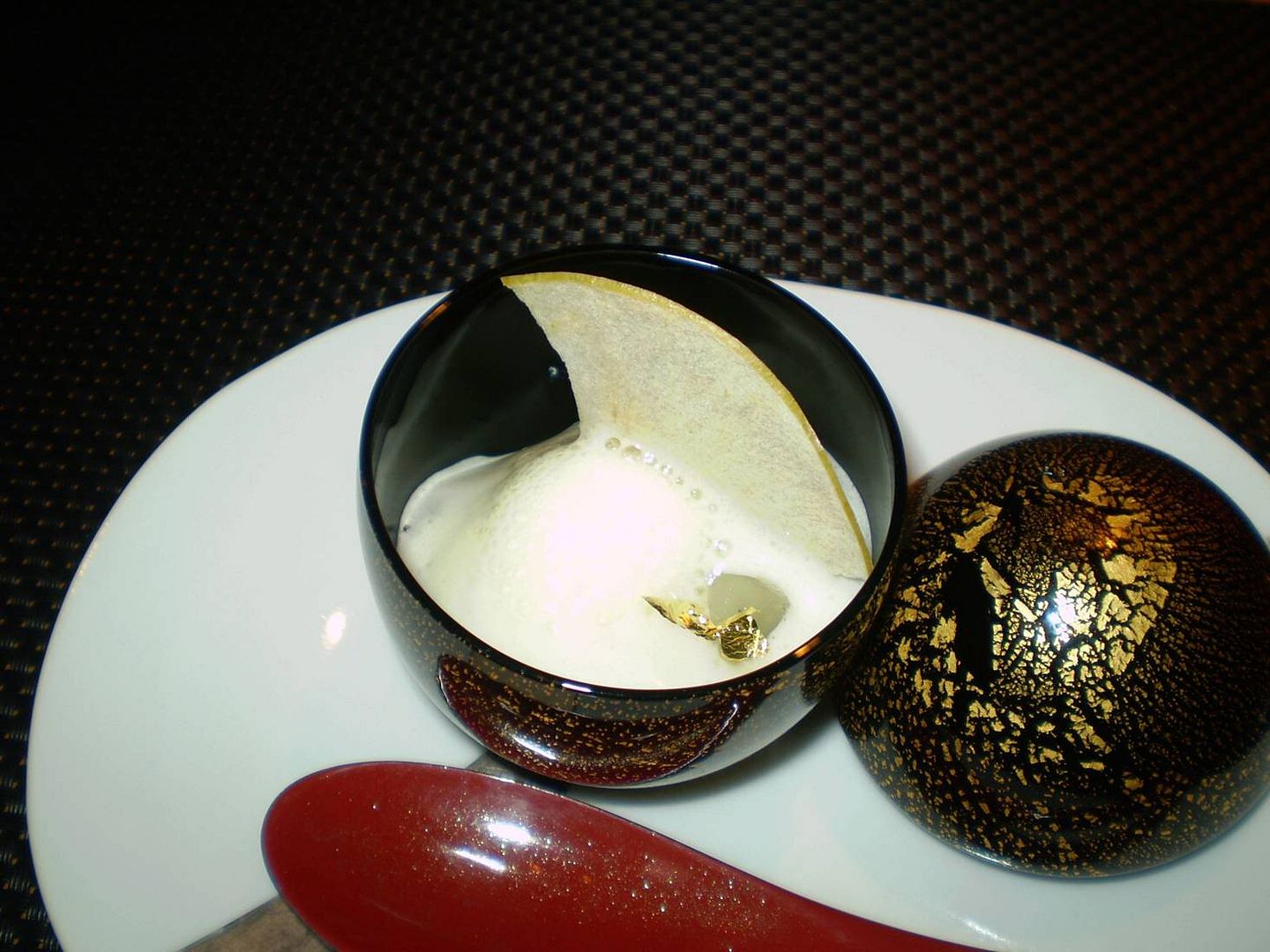 Poached pears served with a souffle and bitter almond ice cream
Chocolates and Gelees
Cooking Line