Most of us can probably cook fairly well with a full pantry of ingredients but making something really good using only a few ingredients is the most rewarding. These types of recipes are usually technique heavy and I believe they are the basic building blocks of rudimentary cooking. We tend to forget there was a time when unlimited amounts of ingredients were not available to cook's. Sourdough bread comes to mind, water + flour + salt.....there better be some solid technique involved because these three ingredients have a better chance of tasting like crap than not, but when you can transform them into something great it's magical!
Another recipe using simple ingredients is ramen noodles – water + flour + baking soda*
There are several articles in first edition of David Chang's magazine
Lucky Peach
, it's about everything ramen. I was intrigued by the alkaline noodle recipe, aka ramen noodles. The recipe involves taking baking soda and baking it at 250° for 1 hour. This process changes the sodium bicarbonate to sodium carbonate, an alkaline salt. This method was developed by Harold McGee and
published in the NY Time
. Previously this ingredient could only be purchased at a specialty store, commonly called kansui.
The chilled ramen dough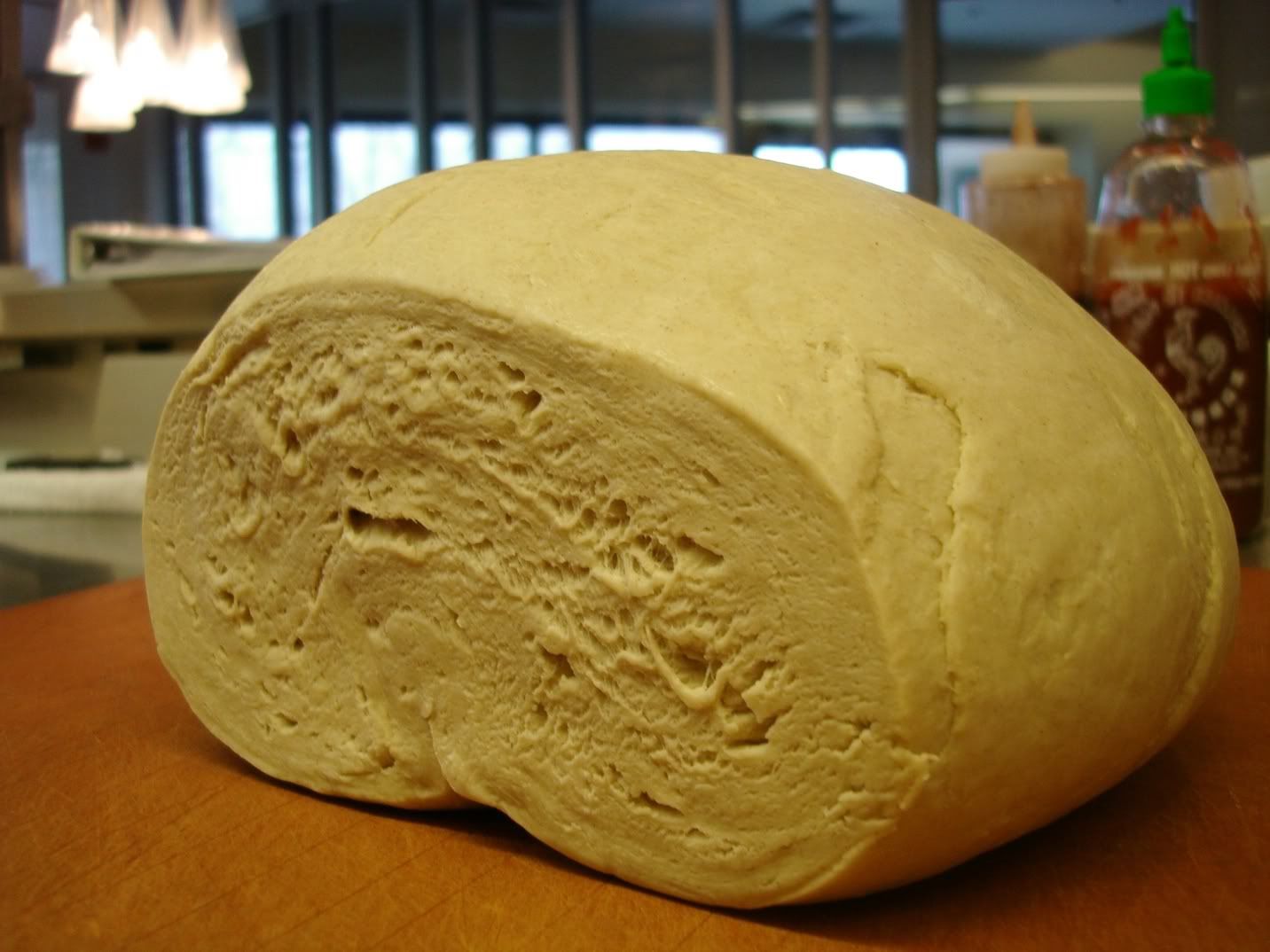 Step #1 - run the dough through a pasta roller.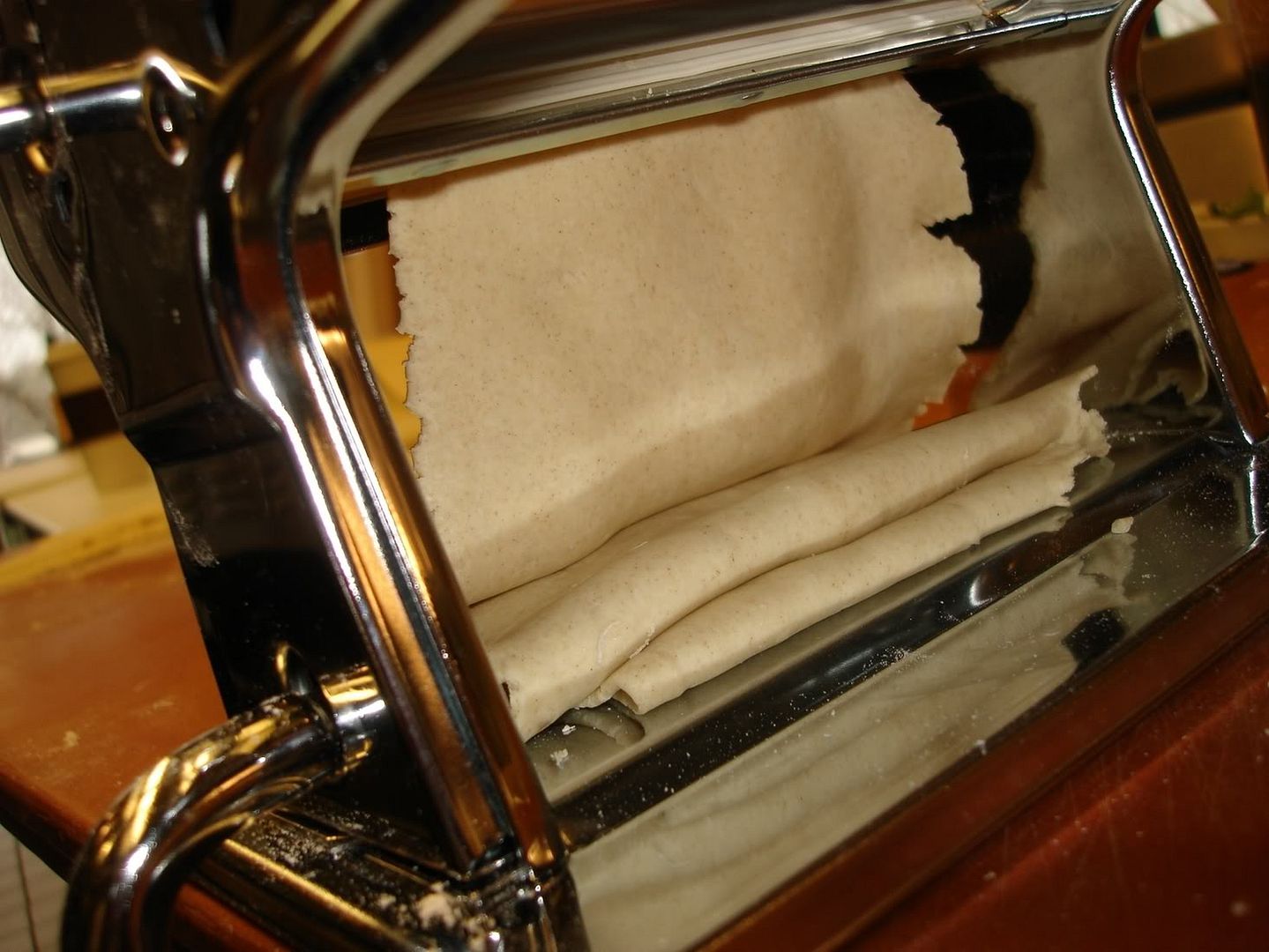 The ramen dough after sheeting it out on the pasta roller.
Step #2 - Running the dough through a cutter.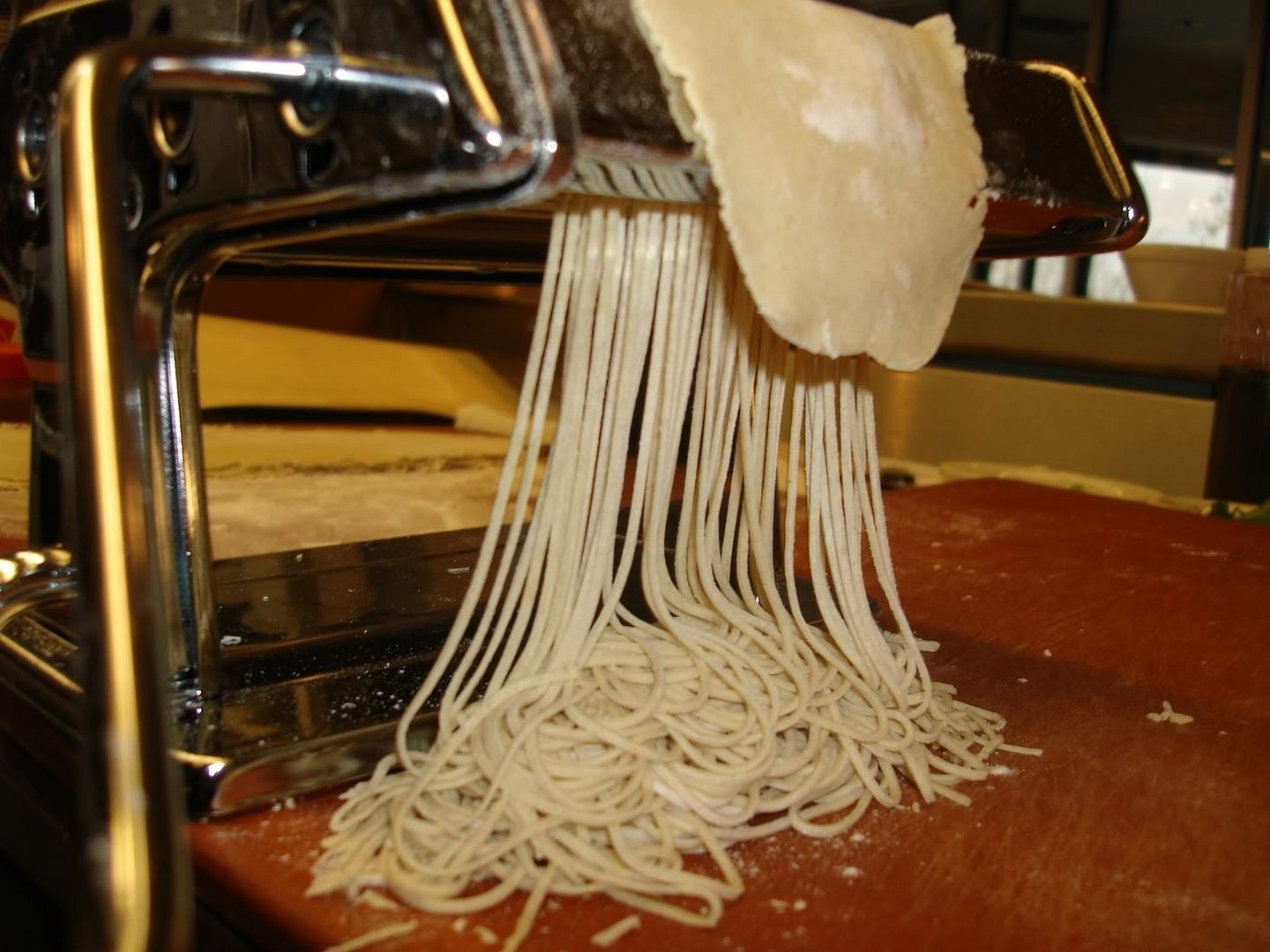 Finished ramen noodles (alkaline noodles)