A few notes on Michael Mina:

Mina's culinary and business vision led to the founding of his company, Mina Group, with partner Andre Agassi, in 2002.
Under the auspices of Mina Group, he has opened 18 concept restaurants
and a lounge concept: MICHAEL MINA in San Francisco, CLOCK BAR in San Francisco, RN74 in San Francisco, BOURBON STEAK in San Francisco, ARCADIA in San Jose, XIV (14) in Los Angeles, STONEHILL TAVERN in Dana Point, SEABLUE at MGM Grand in Las Vegas and SEABLUE in Atlantic City; BOURBON STEAK and SALTWATER in Detroit, BOURBON STEAK Miami and BOURBON STEAK Scottsdale, BOURBON STEAK Washington D.C., AMERICAN FISH at Aria, City Center in Las Vegas as well as STRIPSTEAK at Mandalay Bay in Las Vegas. Mina also remains Managing Chef of MICHAEL MINA Bellagio (formerly Aqua Bellagio) and NOBHILL TAVERN at MGM Grand, both in Las Vegas.
Housemade Pate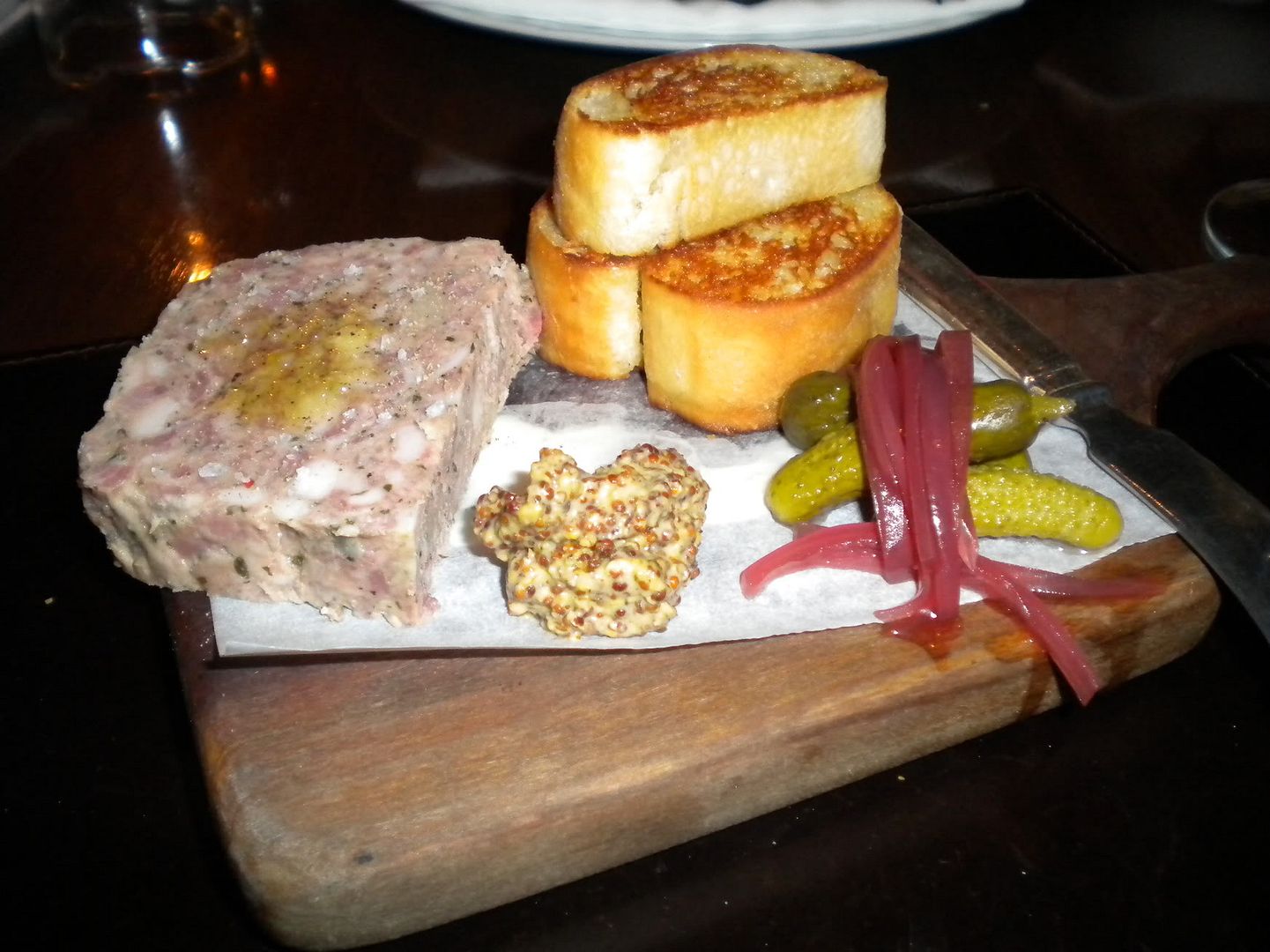 Seared Day Boat Scallops

Butternut squash puree, brussels sprouts, pear, pecans, brown butter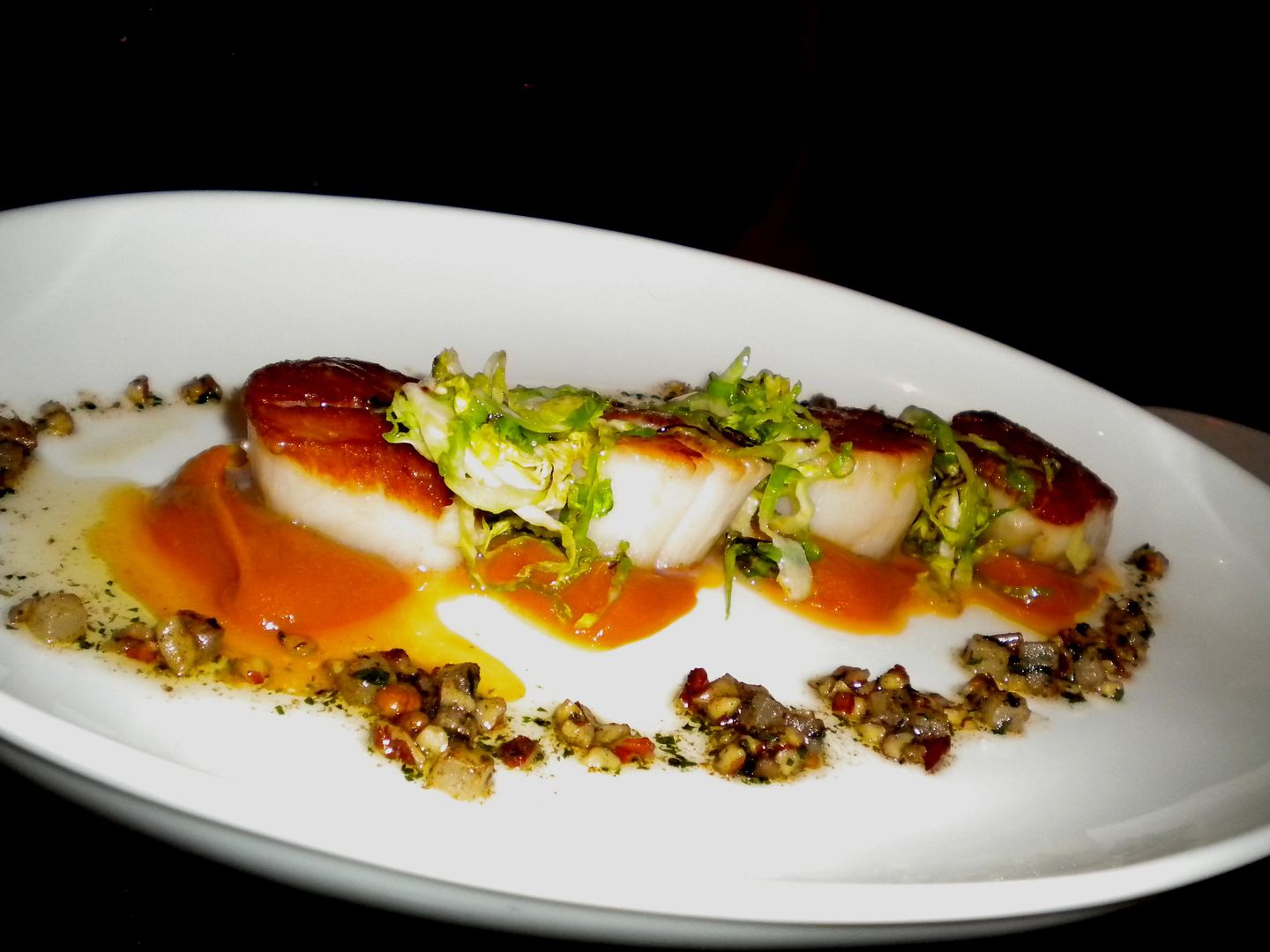 Grilled Beef Shortribs
Stone ground grits, cole slaw