A few notes on Rick Moonen:

As executive chef and owner of New York City's rm, Moonen earned critical acclaim and received three stars from The New York Times. In 2005, he was drawn to the rapidly developing culinary scene in Las Vegas and closed his doors in New York City to bring his unique flavor and specialties of the seafood world to the West Coast.
In February 2005, Chef Moonen opened his multi-level restaurant Rick Moonen's rm seafood at Mandalay Bay in Las Vegas. The lower level of the restaurant offers "State of the Art Sustainable Seafood" and a world-class sushi and raw bar. The upper level offers a more elegant dining experience
featuring globally inspired cuisine
from Chef Moonen's fun and whimsical tasting and á la carte menus.
Peruvian Lantern Scallops

Pork Confit, Mustard Greens, Anson Mills Polenta
Smoked Sturgeon And Heirloom Potato

Potato Cheese Blintz, Lemon Creme, Chive
Arctic Char

Heirloom Beets, Black Trumpets, Horseradish Pudding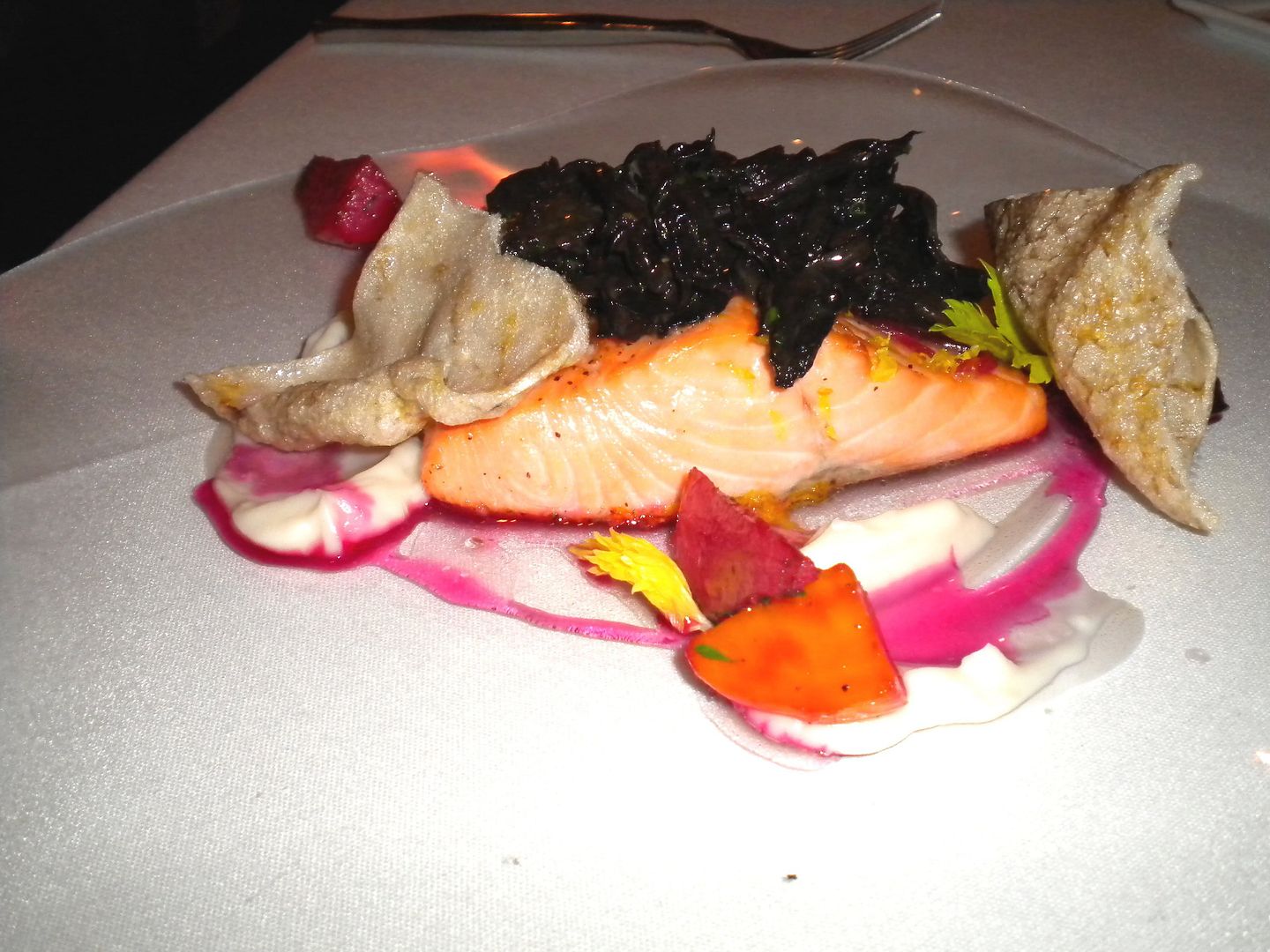 Veal 3x

Veal Cheek, Veal Sweetbreads, Veal Marrow Flan
Chocolate Car Bomb

Guinness Ice Cream, Bailey's Irish Cream, Beer Suds