Mario Batali is another chef who doesn't need any introduction. I talked with Mario briefly, he was busy but said he'd be back to talk with us. We were seated right next to the kitchen entrance, which most people would object to, but of course this is the perfect seat for me. I knew it wouldn't be possible for him to make it back to the table because when I looked up there was Marco Pierre White walking in the front door. White is in NY filming his new show, The Chopping Block. Mario worked for White in London in the 1980's.
Here's a little background on Mario Batali.
During college, Batali started working as a dishwasher at "Stuff Yer Face" restaurant in New Brunswick, New Jersey. He quickly moved up from dishwasher to pizzaman. Batali went on to spend time as an assistant in the kitchens at the "Six Bells public house" in the Kings Road, Chelsea under Marco Pierre White, the Tour d'Argent in Paris, the Moulin de Mougins in Provence, and the Waterside Inn, outside London. In 1985 he worked as a sous chef at the Four Seasons Clift in San Francisco before being promoted to helm the Four Seasons Biltmore Hotel's La Marina restaurant in Santa Barbara. At twenty-seven, he was the highest paid young chef in the company. In 1989, he resigned his post at the Four Seasons and moved to the Northern Italian village of Borgo Capanne to apprentice in the kitchen at La Volta, where he sought to master a traditional style of Italian cooking. He was inspired by the cooking of his grandmother, Leonetta Merlino.
In 1993 he opened "Po" with Steven Crane, but sold his interest in the restaurant in September 2000. In 1998, with his business partner, Joseph Bastianich (son of Lidia Bastianich), he went on to own the recent Michelin star winning "Babbo Ristorante e Enoteca". They have since opened seven additional restaurants, Lupa (1999), Esca (2000), Otto Enoteca Pizzeria (2003), Casa Mono (2004), Bar Jamon (2004), Bistro Du Vent (2004, closed in 2006), Del Posto (2005), Enoteca San Marco (2007 in Las Vegas, Nevada), and B&B Ristorante (2007 in Las Vegas, Nevada) and a shop named Italian Wine Merchants (1999).
Exterior Shot

Marinated Chick Pea Bruschetta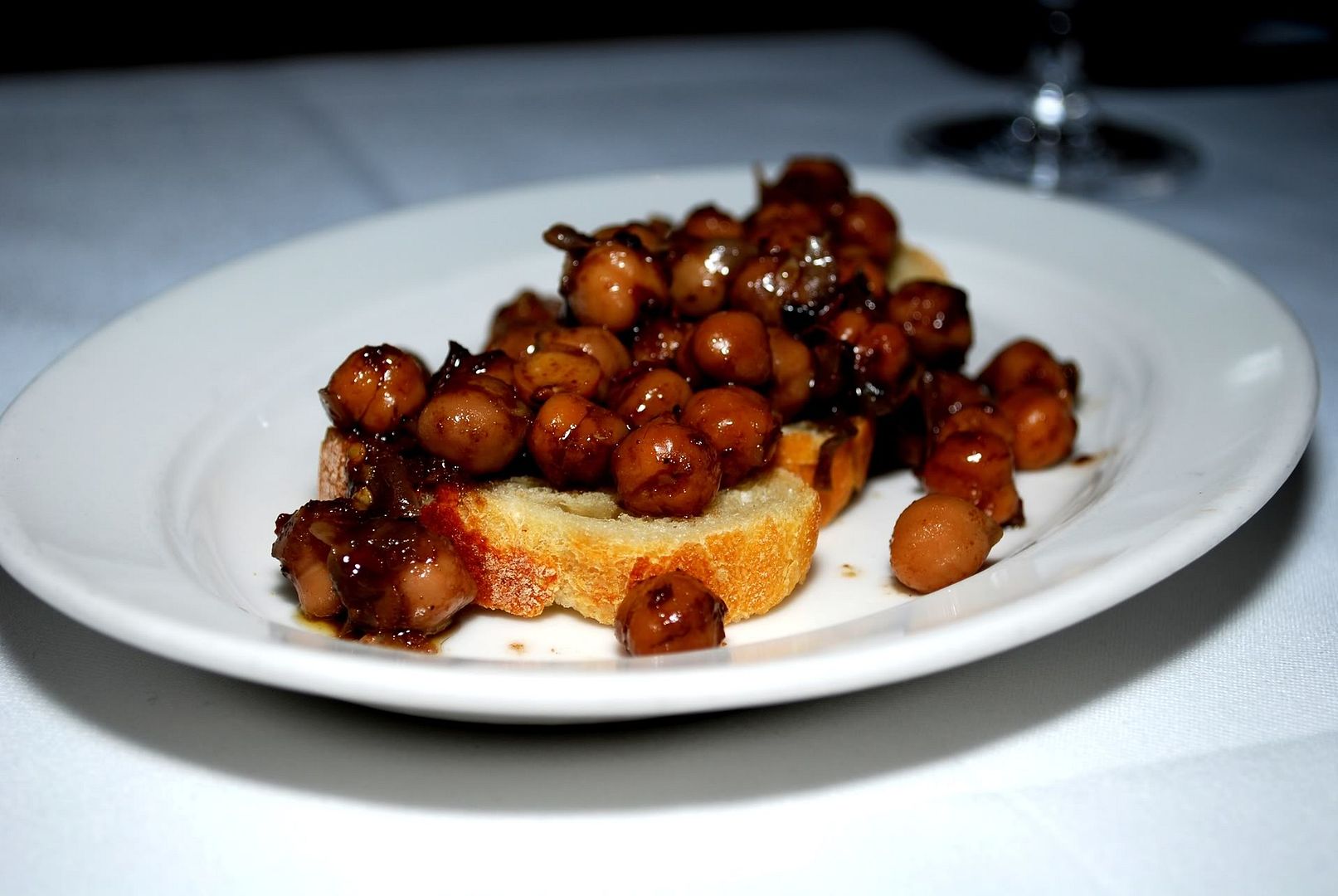 Fennel Salad
With pears and Gorgonzola
Winter Vegetable Salad
with Goat's Milk Ricotta and Pumpkin Seed Oil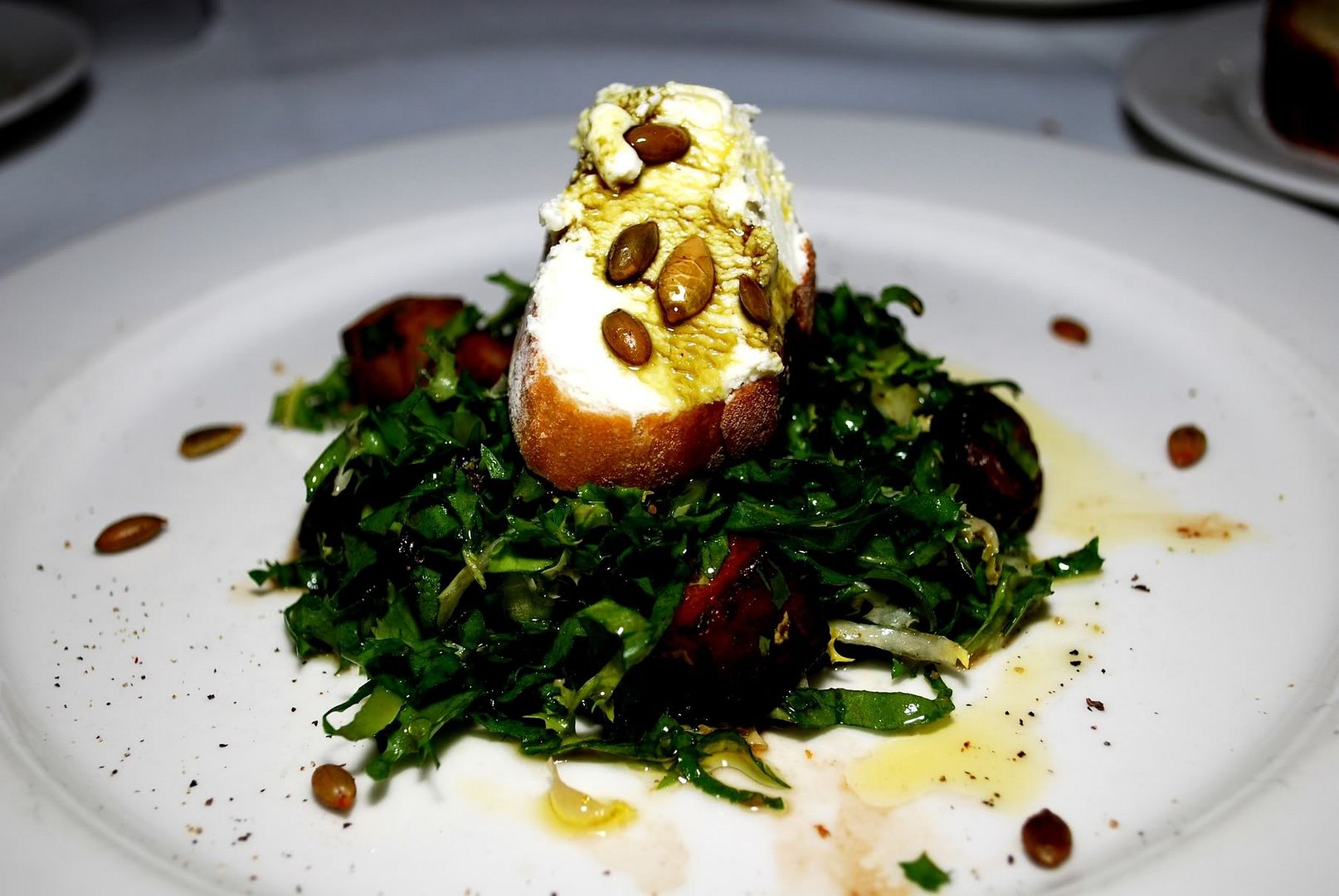 Roasted Beet Tartare
with Chianti Vinegar and Ricotta Salata
Armandino's Salumi
Hot Sopressata and Lamb Prosciutto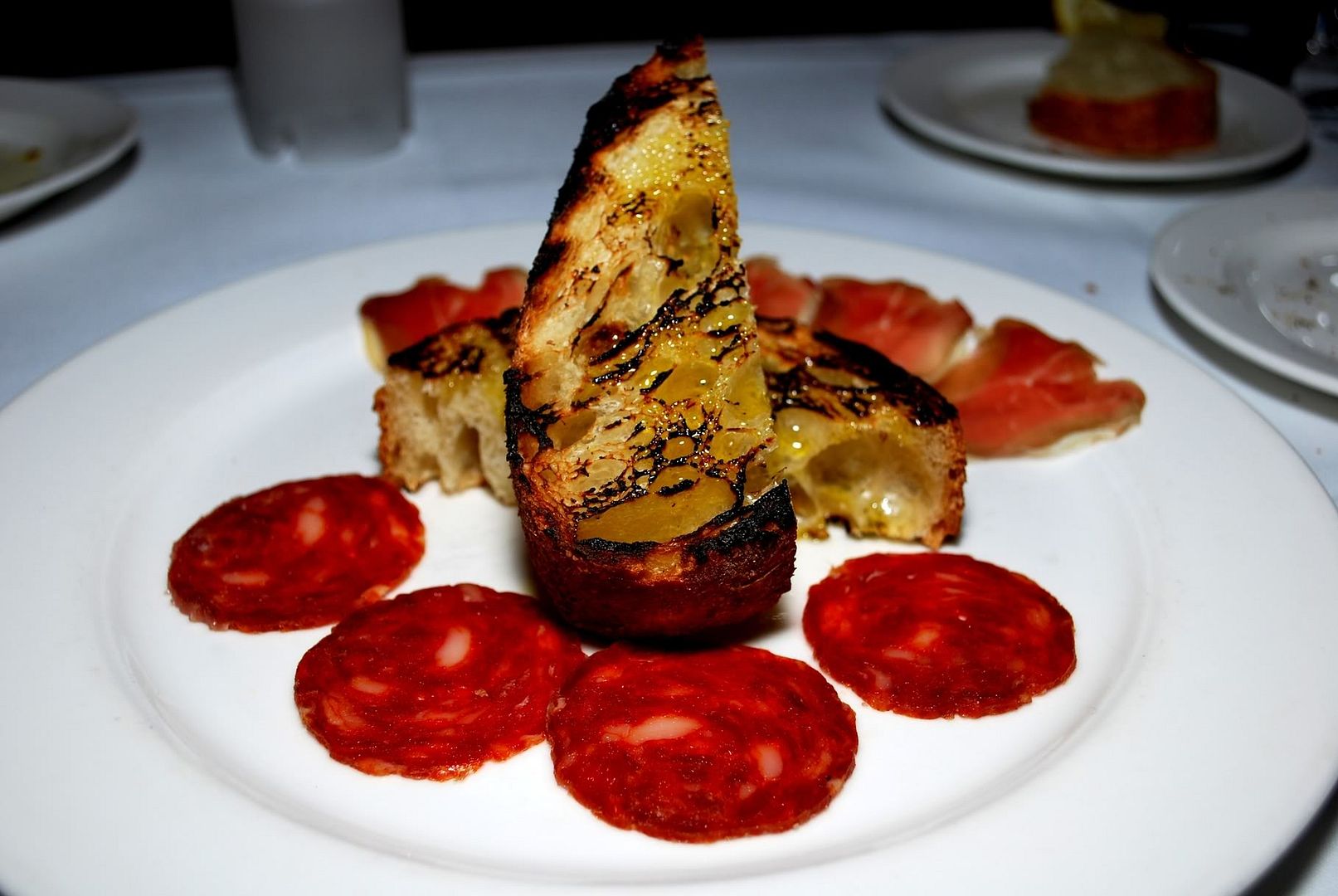 Marinated Fresh Sardines
with Caramelized Fennel and Lobster Oil
Pig Foot "Milanese"
with Rice Beans and Arugula
Duck with Red Cabbage, Speck and Black Ceci
Gnocchi with Braised Oxtail

Wild Striped Bass
with "Passato di Zucca" and Chorizo Vinaigrette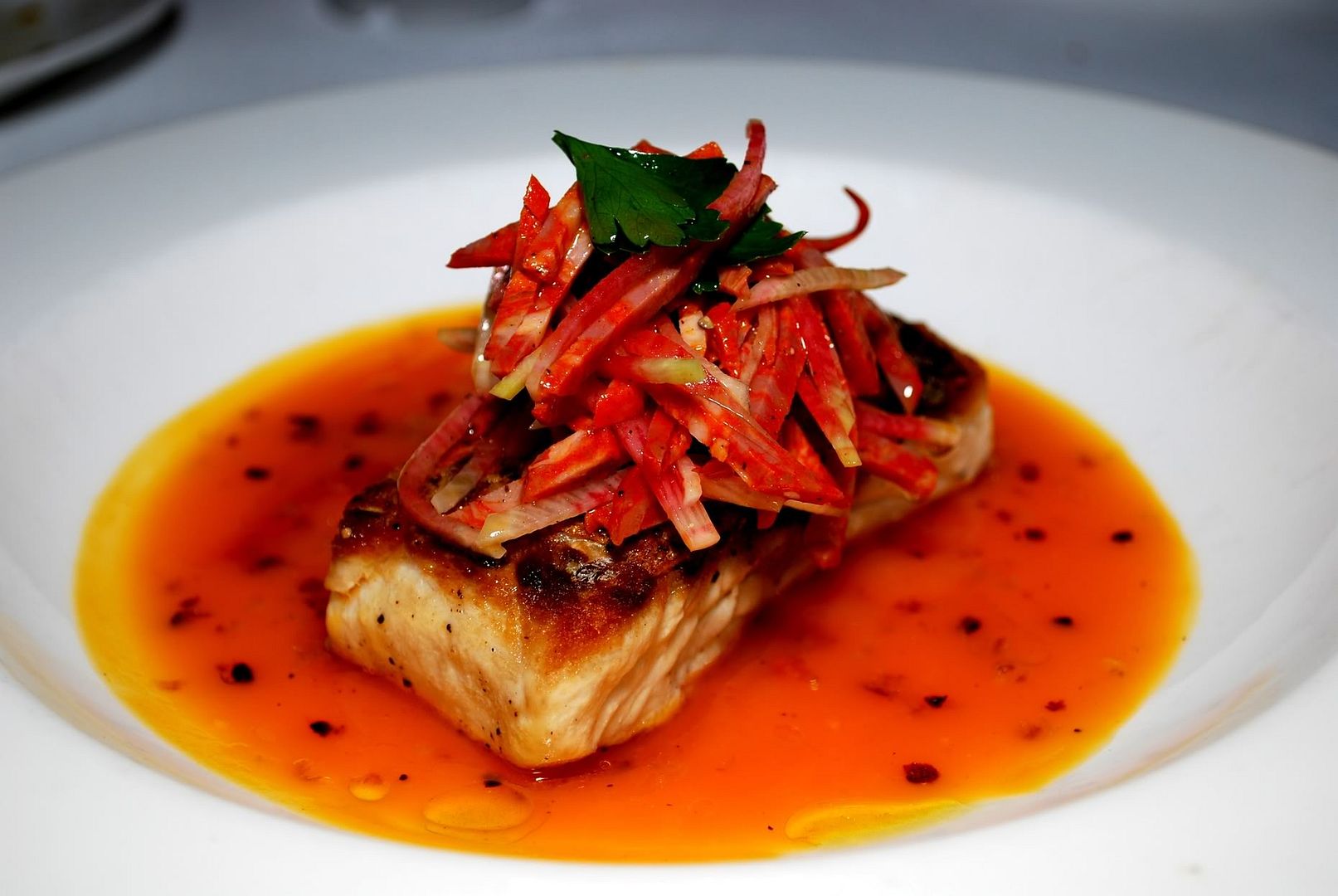 Coffee service condiments
Lemon Crostata
with Lemon Straciatella Gelato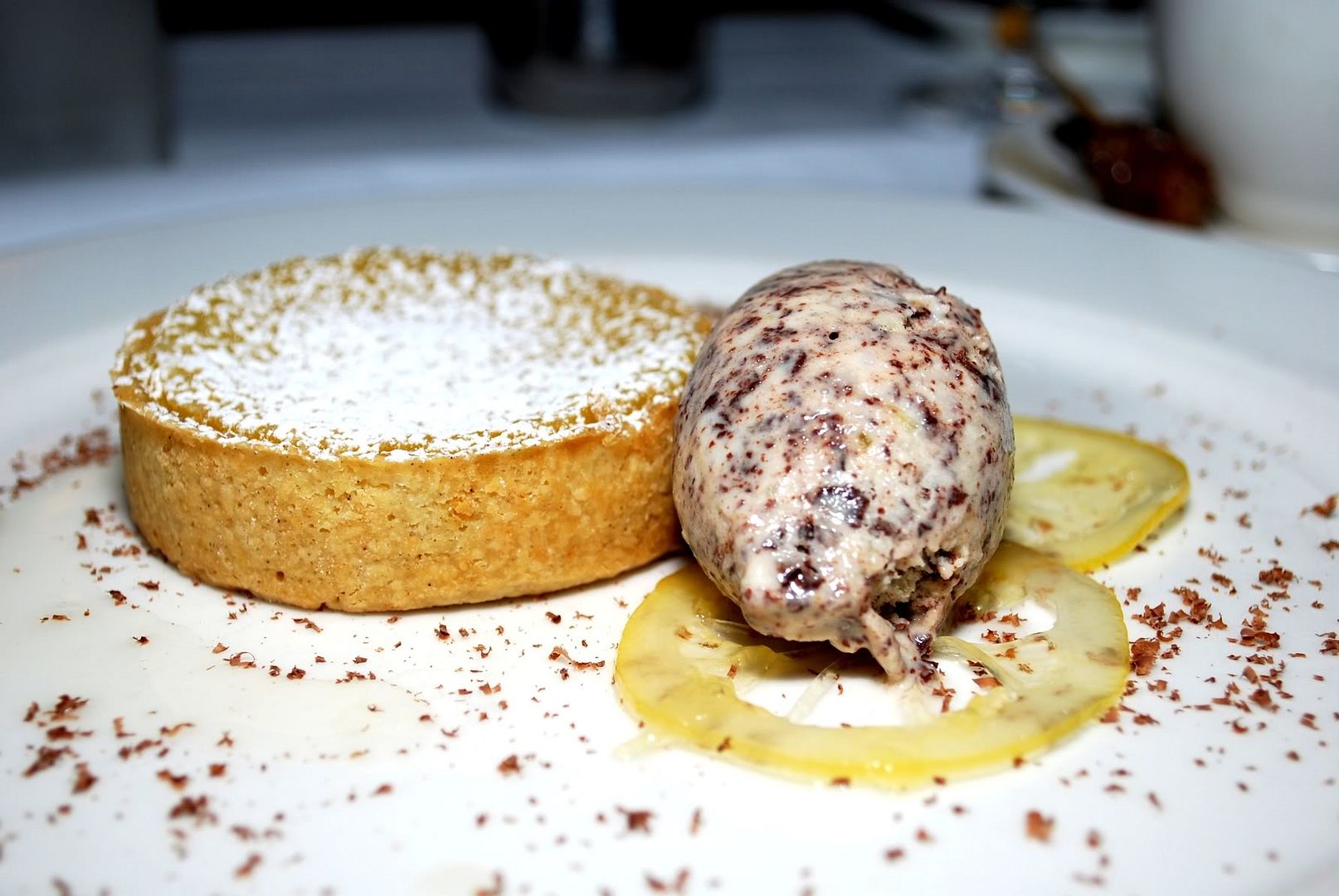 Pistachio and Chocolate Semifreddo

"Zeppoline alla Napolitana"
with Cinnamon Cream, Warm Chocolate and Raspberry Jam
Biscotti and Cookies