Daniel Boulud doesn't need much of an introduction but I'll do a little background anyways.
Not long after opening, restaurant Daniel was rated one of the top ten restaurants in the world by the International Herald Tribune. He was named Chef of the Year by Bon Appétit, and Daniel received Gourmet's Top Table Award, a four-star rating from the New York Times, Wine Spectator's Grand Award, and New York City's top ratings for cuisine, service and decor in the Zagat Survey.
While raised on a farm outside of Lyon and trained by renowned French chefs, Boulud made his reputation in New York, first as a chef and most recently a restaurateur. His management company, The Dinex Group, currently includes six restaurants and Feast & Fêtes Catering. His restaurants include Daniel, Café Boulud, DB Bistro Moderne and Bar Boulud in New York City. He has also created Café Boulud in Palm Beach and the award-winning Daniel Boulud Brasserie in Las Vegas.
In September 2008, the Chef expanded his restaurants beyond French and American borders, opening Maison Boulud, a French fine dining restaurant located in Beijing's Legation Quarter. Maison Boulud is located in the walled compound of the former US embassy.
Exterior shots.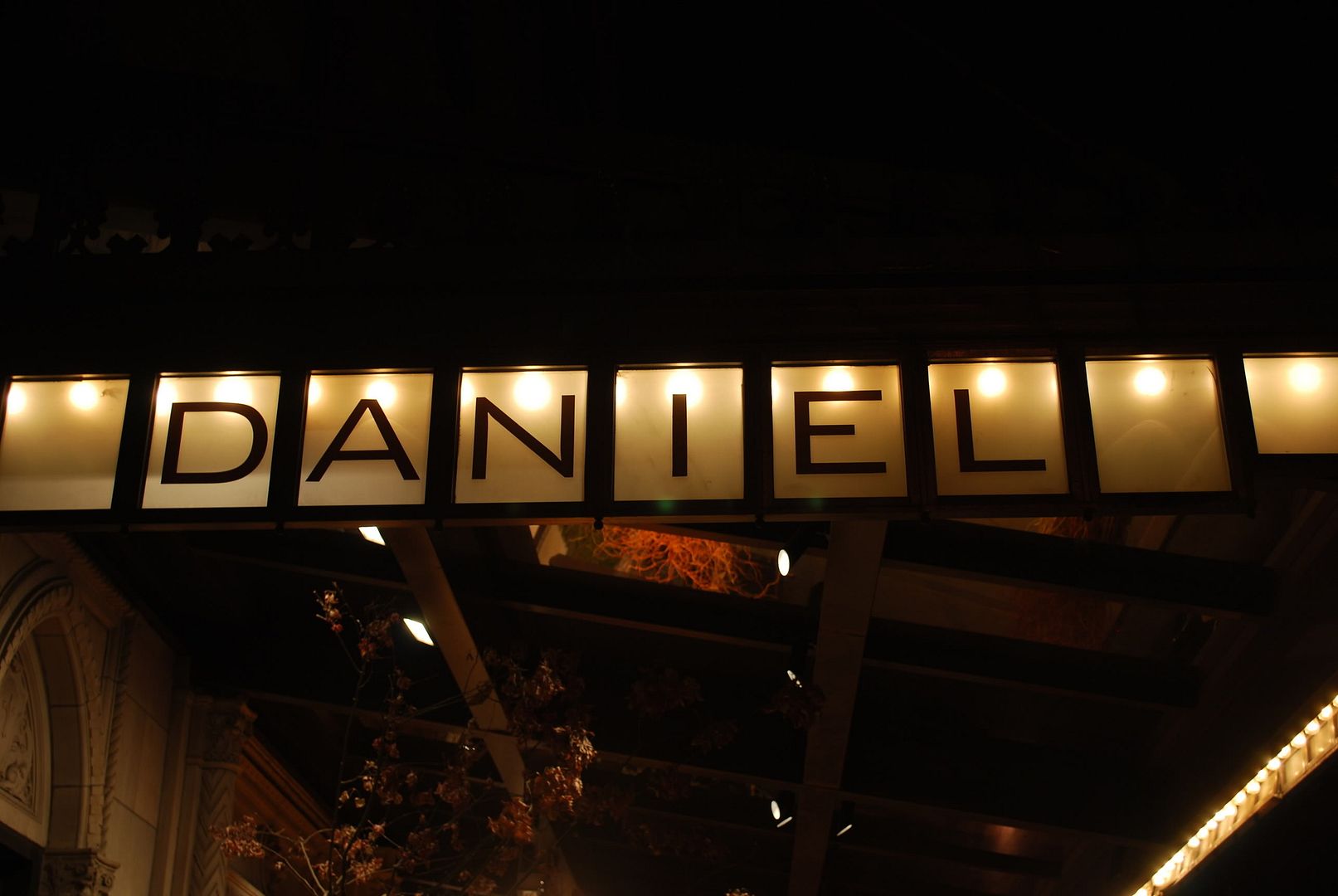 While our table was being prepared snacks were served in the waiting area.
Choux "Bread Sticks" with black olive paste.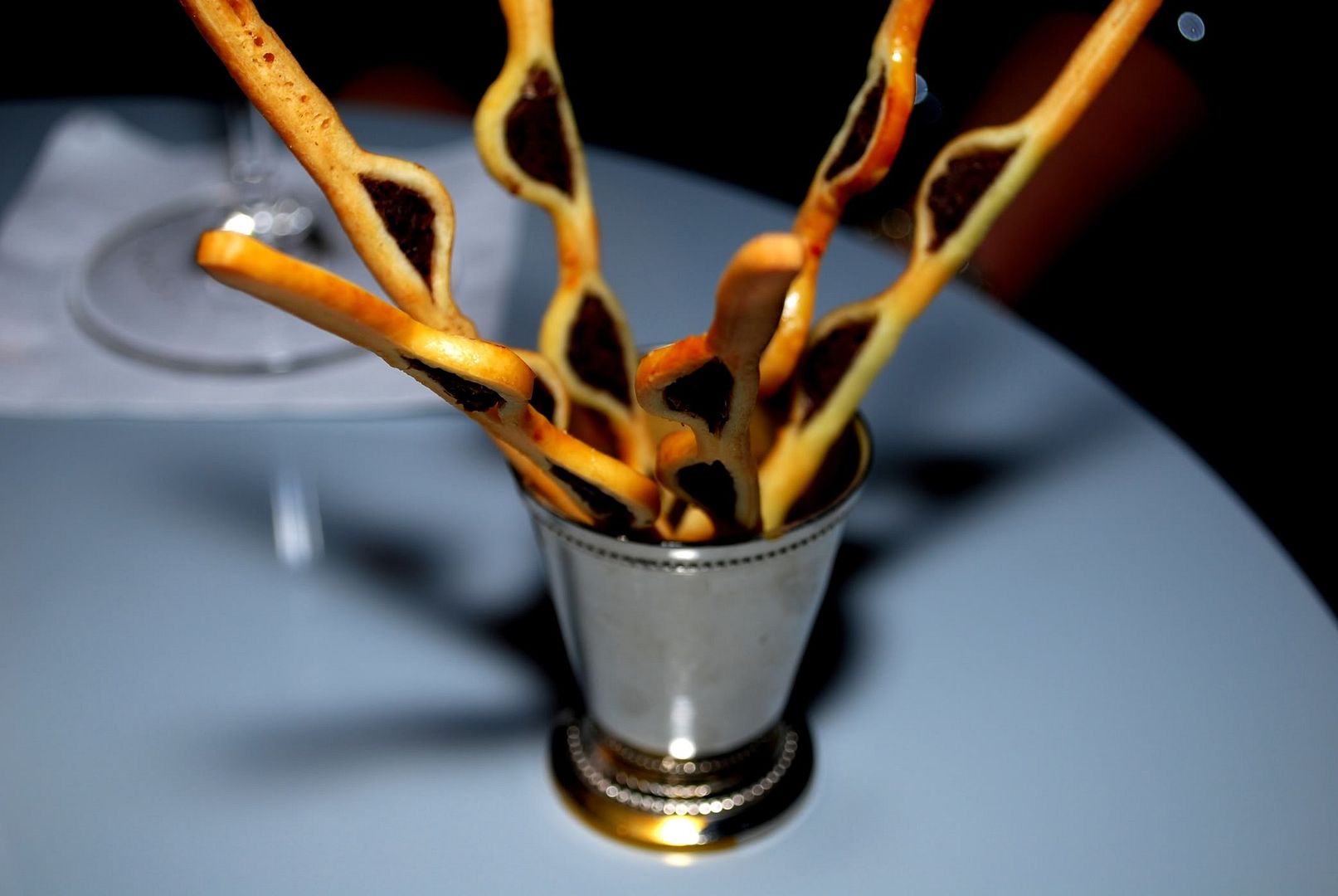 Amuse-Bouche
Shrimp and smoked trout with crab
Foie Gras Terrine With Marcona Almond

Kumquat-Date Napoléon, Mâche, Asian Pear
Pâté Of Squab And Foie Gras

Sicilian Pistachios, Blood Orange Chutney, Lillet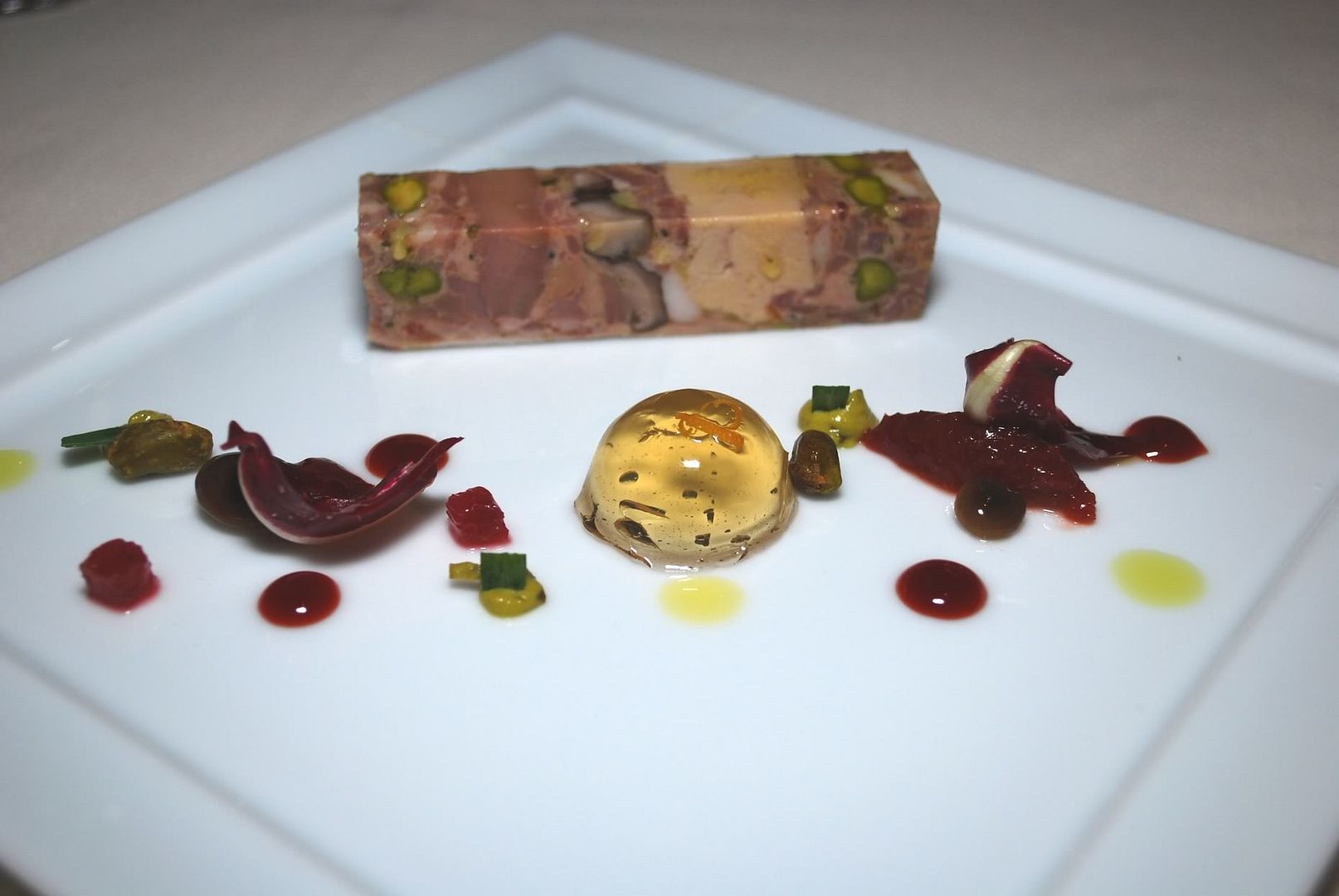 Maine Peekytoe Crab

Apple, Celery Crème Fraîche, Hearts Of Palm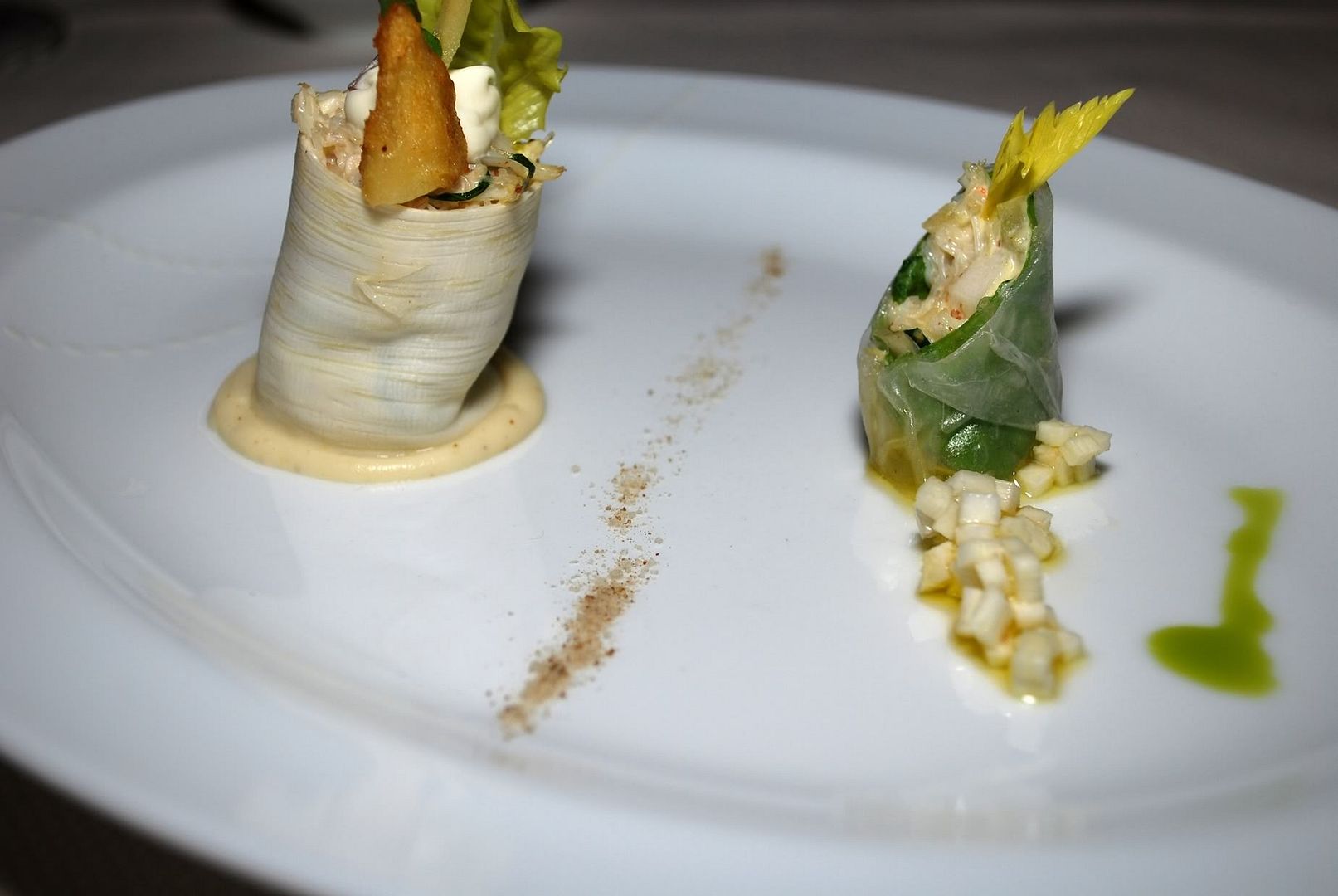 Duo Of Hamachi

"En Tartare" With Romaine Lettuce, Wasabi
Tandoori Spiced With Pickled Onions, Sesame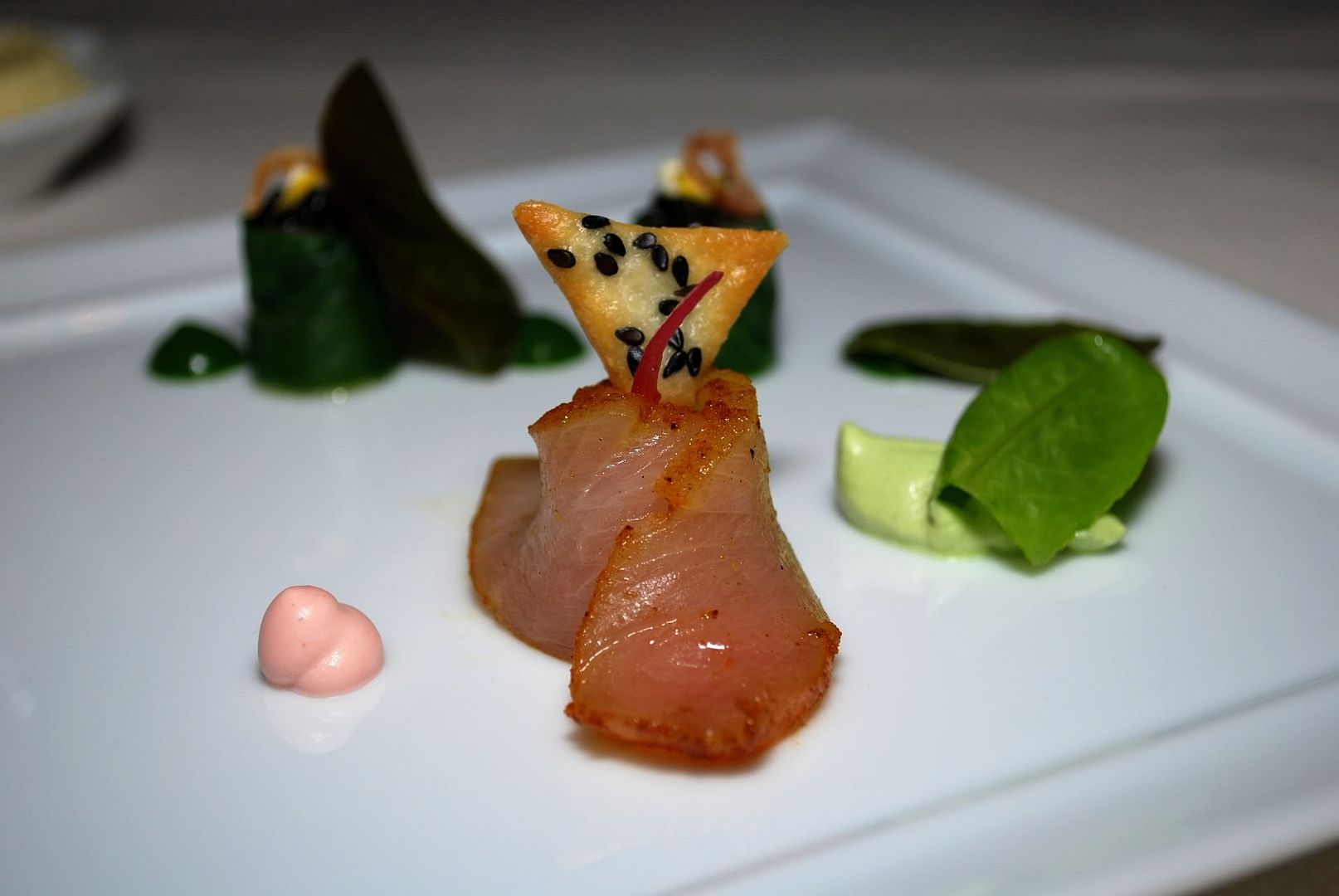 Paprika Crusted Maine Lobster Tail

Broccolini, Pine Nut Gremolata, Piquillo Coulis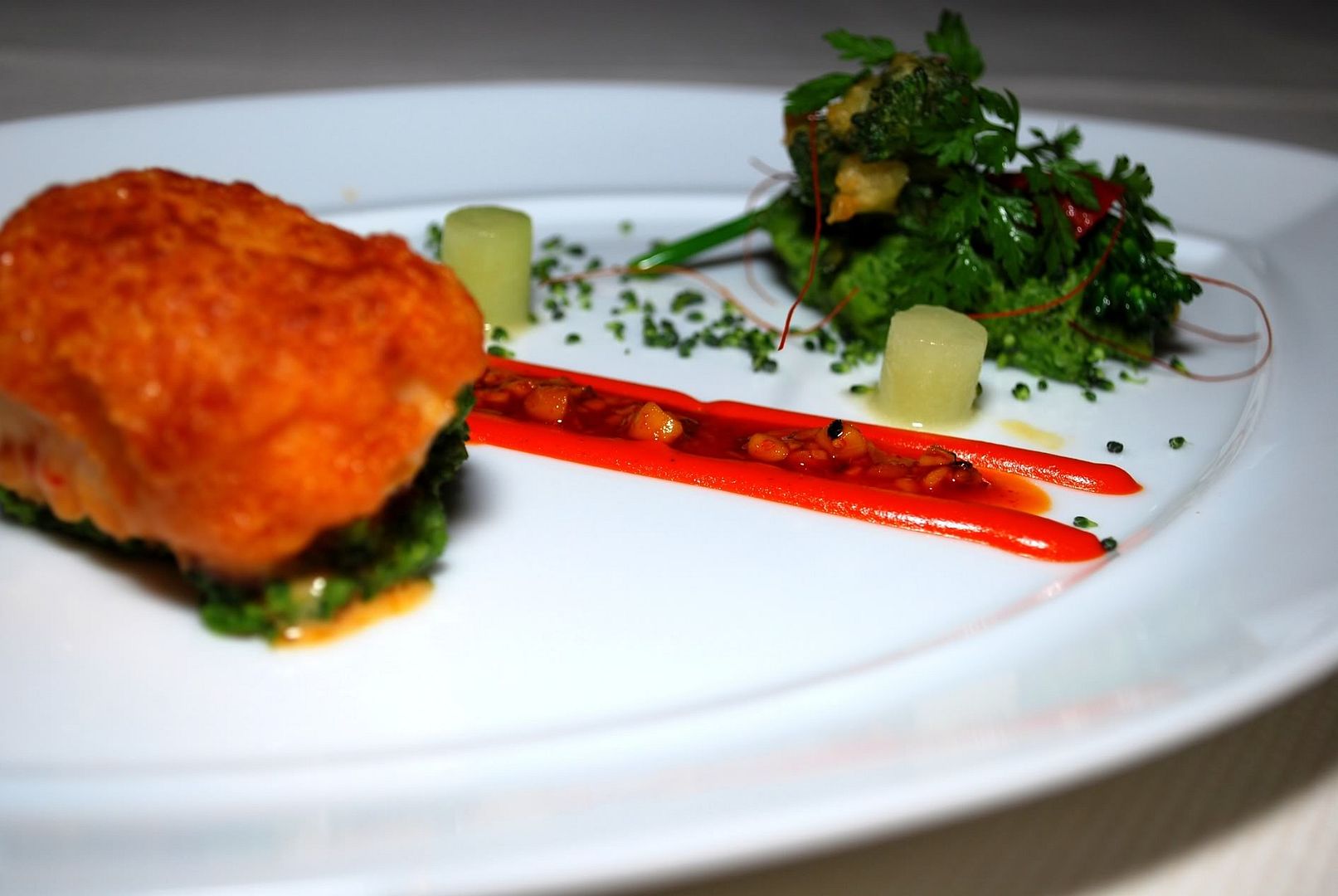 Beaufort Ravioli With Green Peppercorn

Black Trumpet, Brussels Sprouts, Speck Ham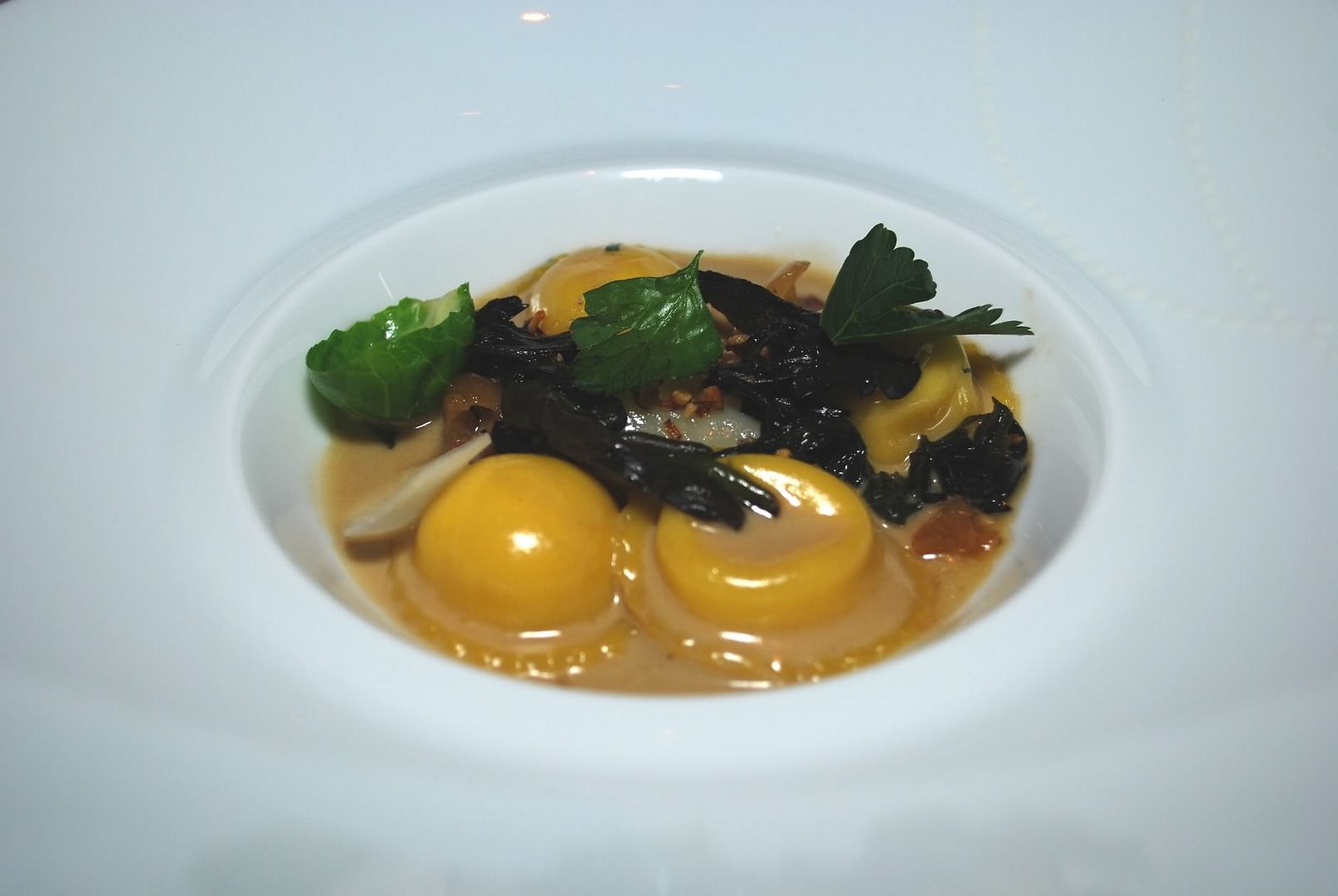 Black Sea Bass With Syrah Sauce

Leek Royale, Pommes Lyonnaise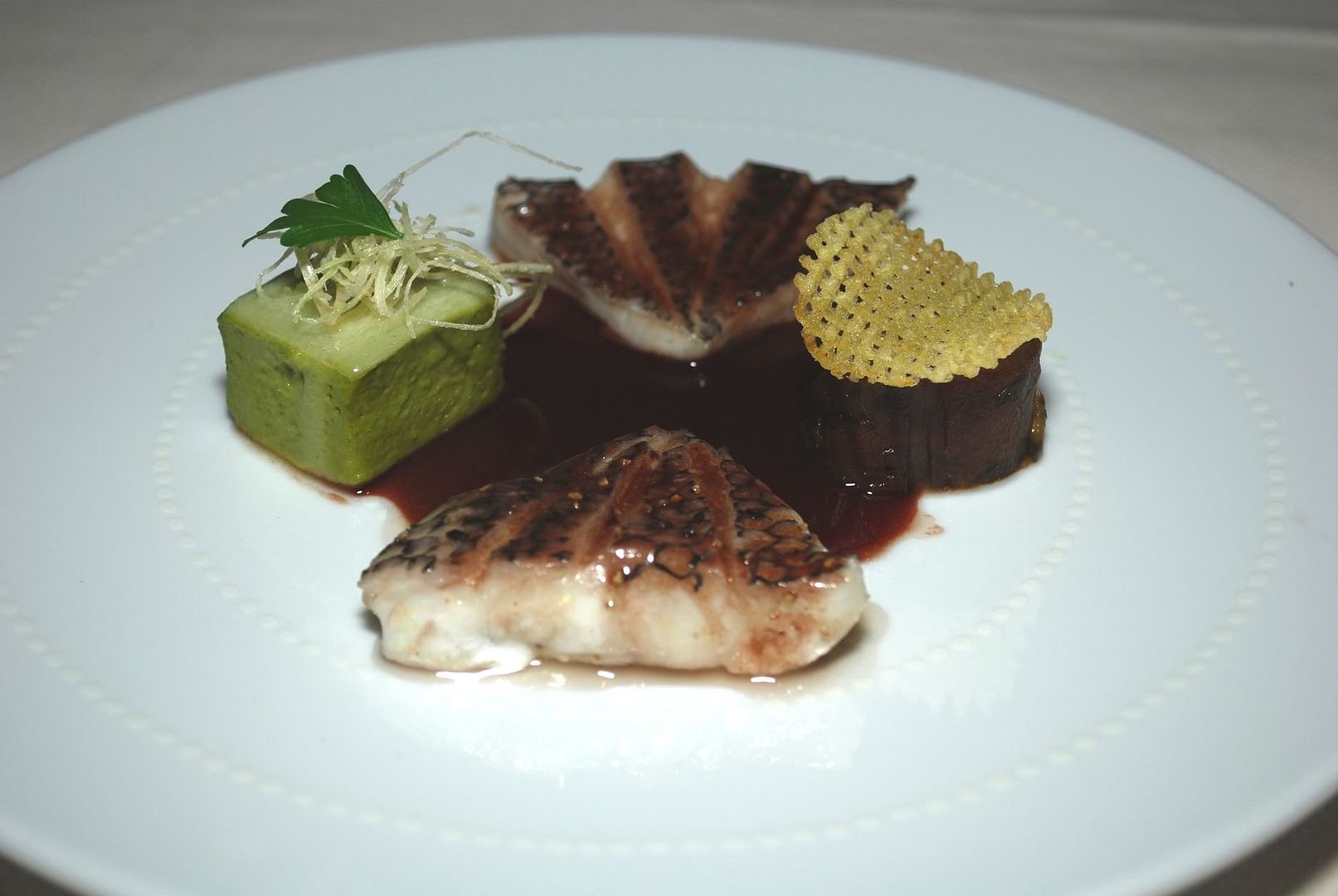 Crispy Salmon With Tarragon Cream

Daikon Sauerkraut, Salsify, Smoked Bacon
Duo Of Dry Aged Black Angus Beef

Red Wine Braised Short Rib With Sunchokes
Seared Rib Eye With Hazelnut-Potato Croquette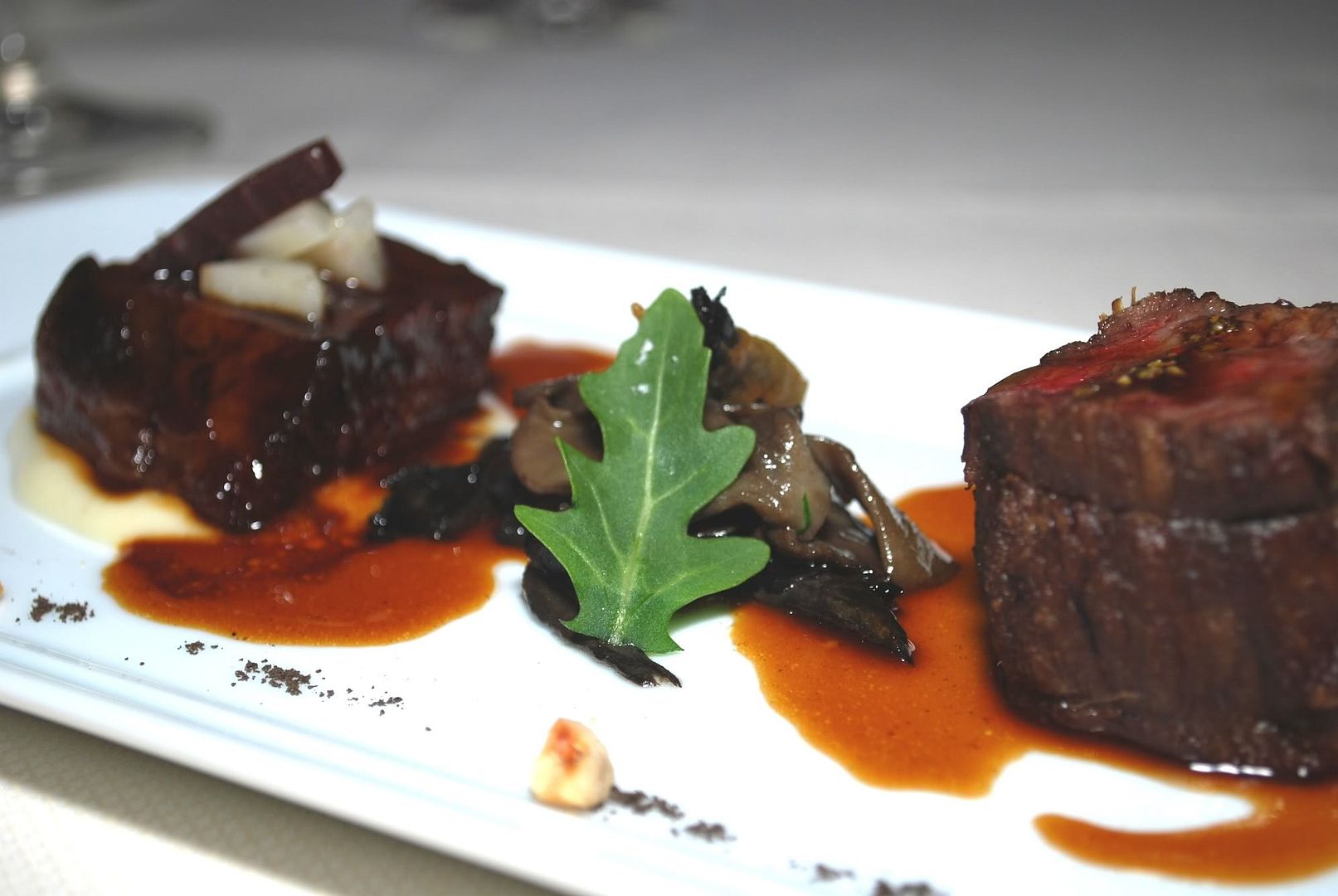 Elysian Fields Farm Lamb Chop

Ras El Hanout, Chickpea Panisses
"Cannelloni" Of Shoulder, Bulgur And Apricot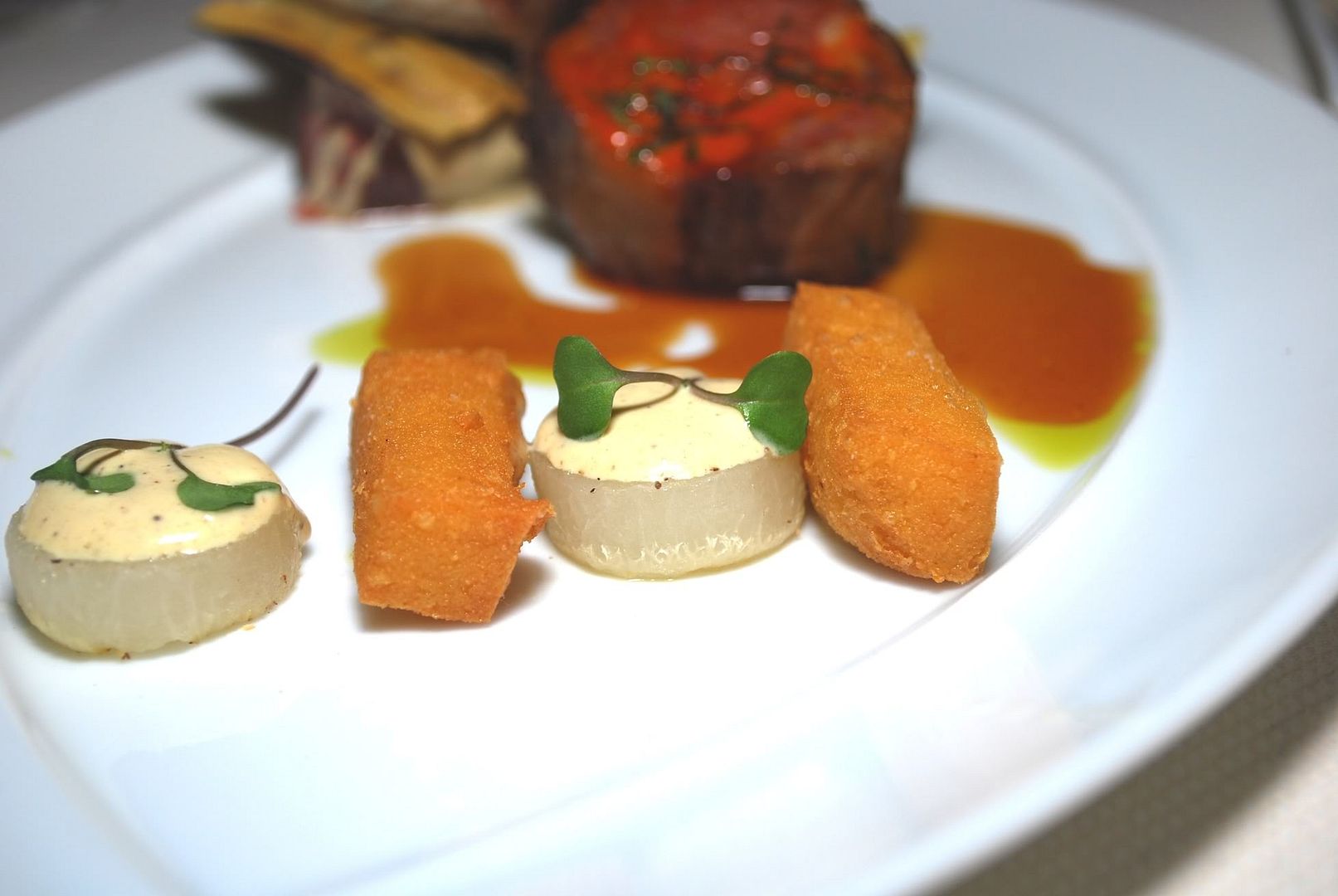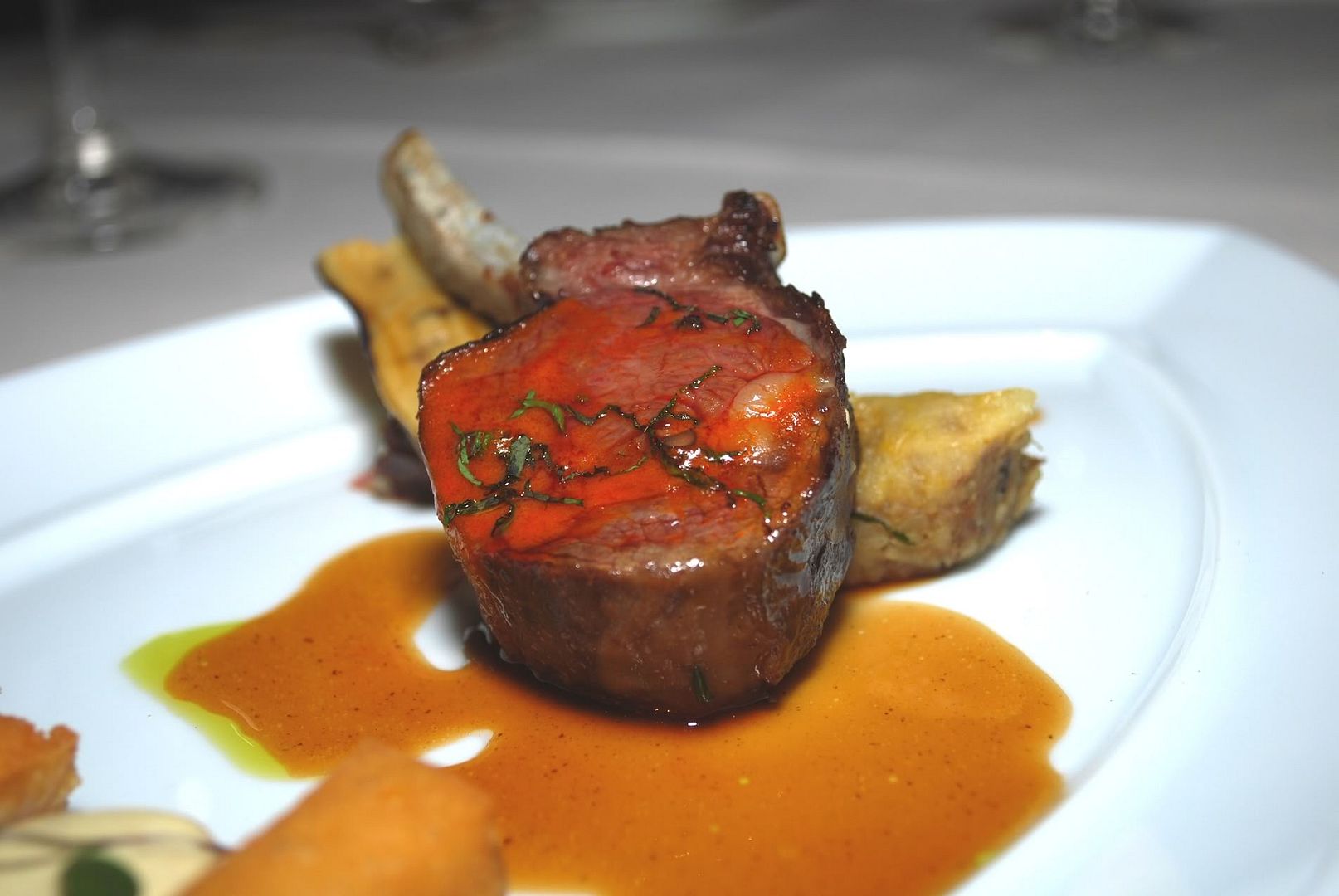 Tainori Chocolate Dacquoise

With Rice Crispy, Lemon Curd, Dark Chocolate Ice Cream
Cilantro Poached Pineapple

With Coconut Lime-Rum Gelée, Piña Colada Sorbet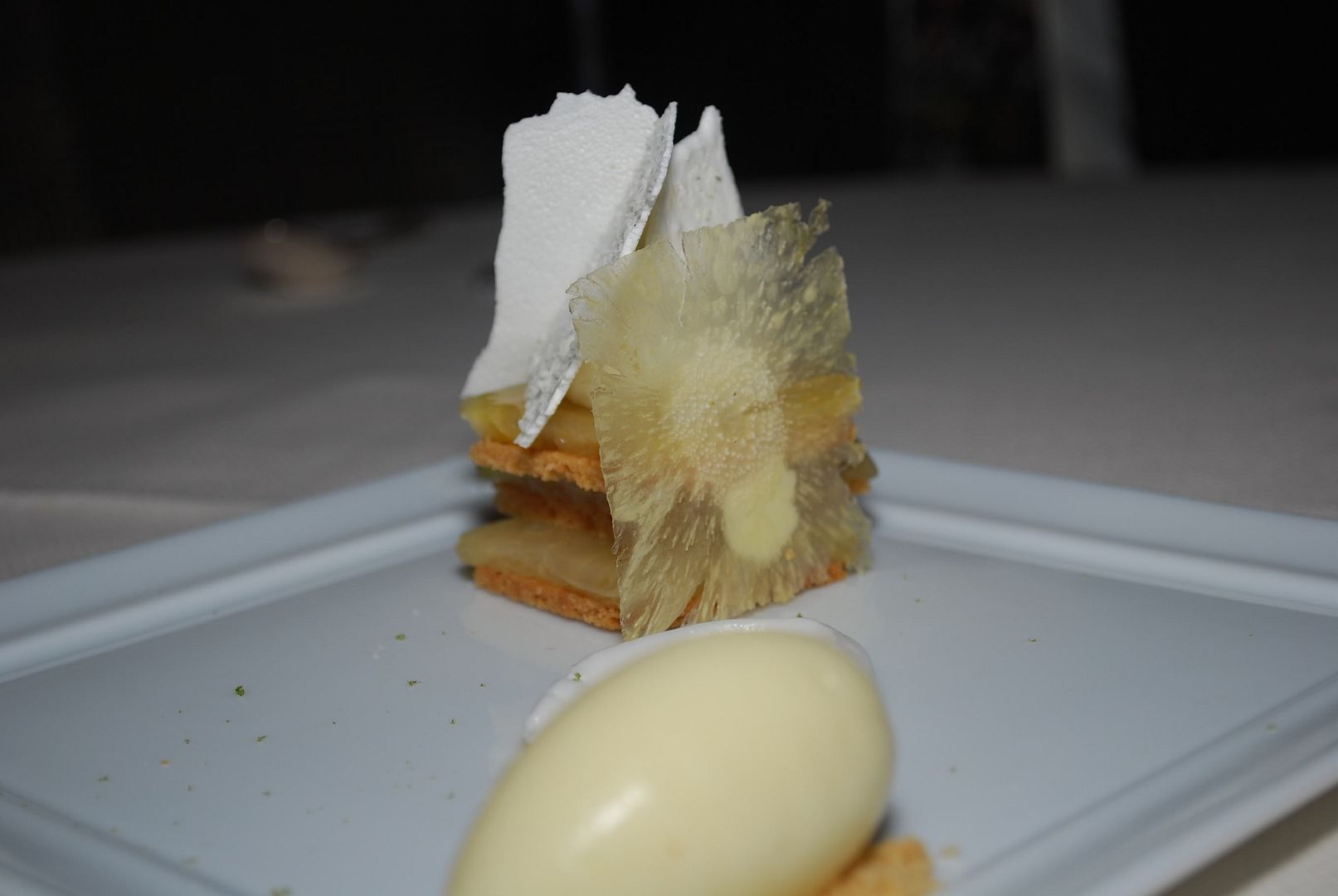 "Off Menu" Dessert from the kitchen.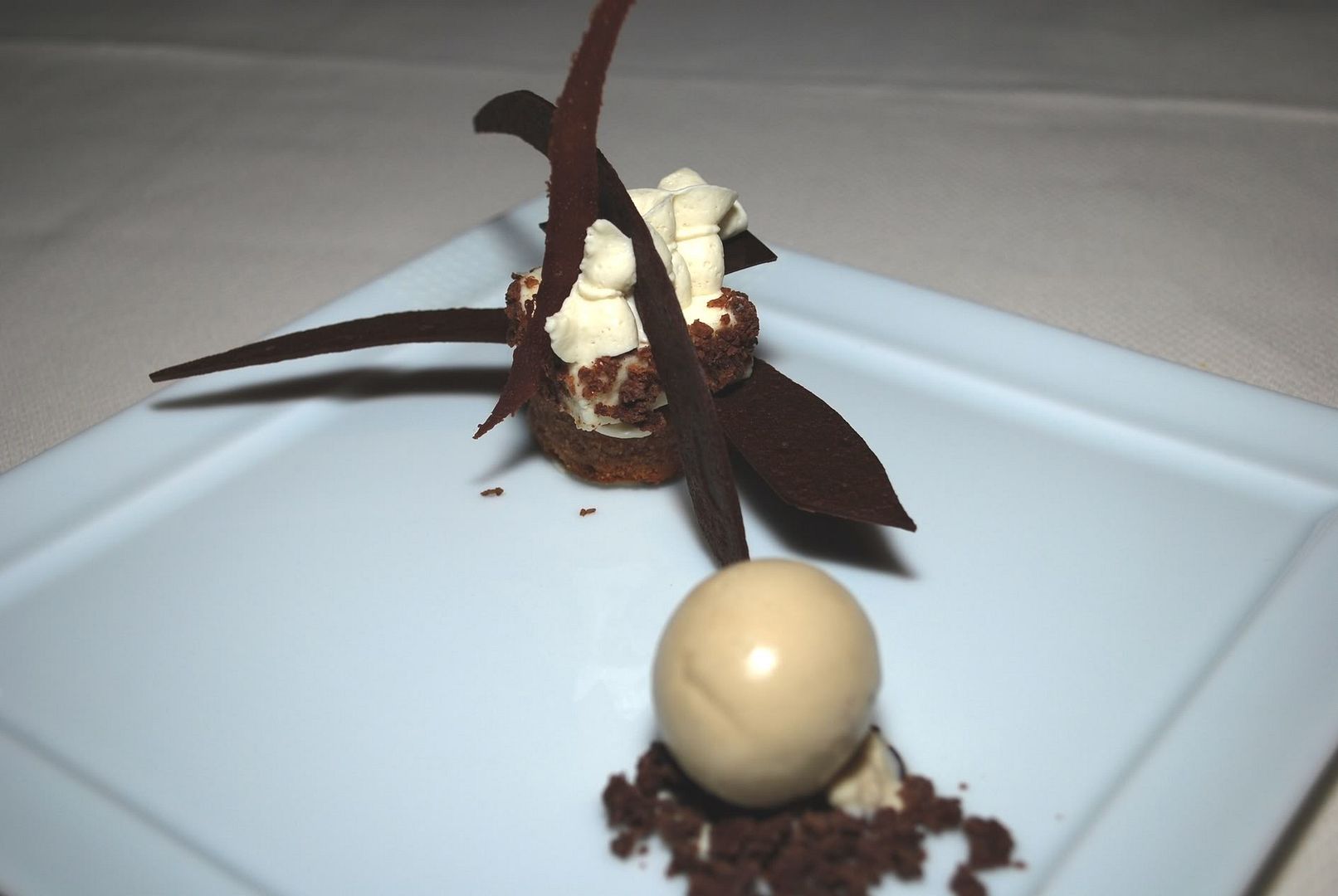 First Mignardises
- warm petite madeleines
Second Mignardises
- assorted one bite confections.
After dinner the staff was gracious enough to give us a kitchen tour. The chefs office is suspended 20 ft. above the kitchen with a clear view of the line. The main prep kitchen is located in the basement.