Exterior shot
Interior shots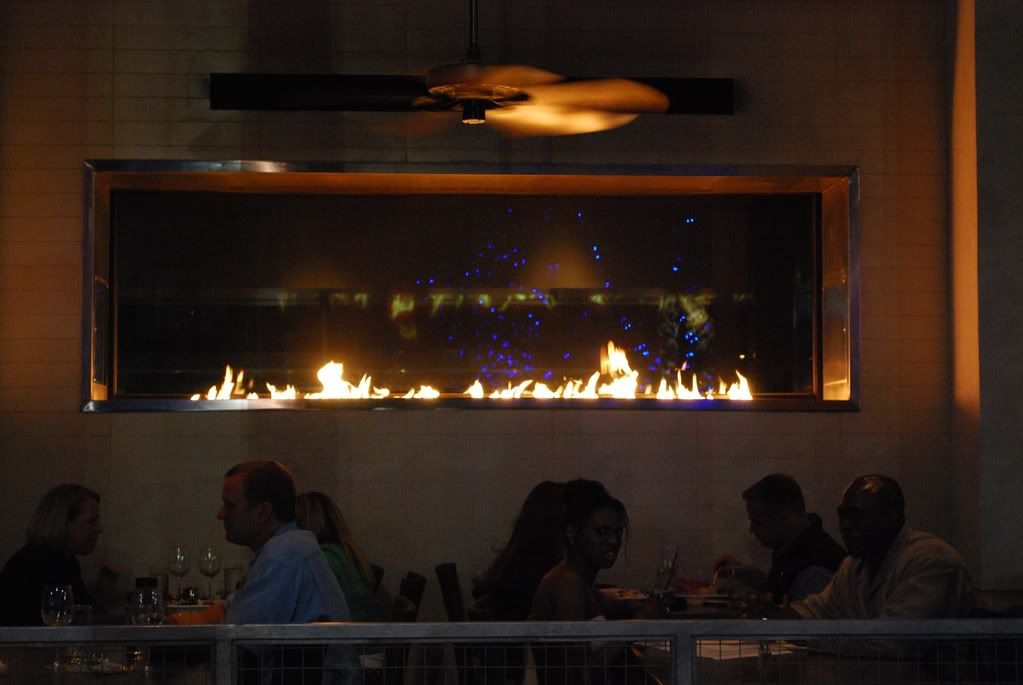 Bread service - sweet drop biscuits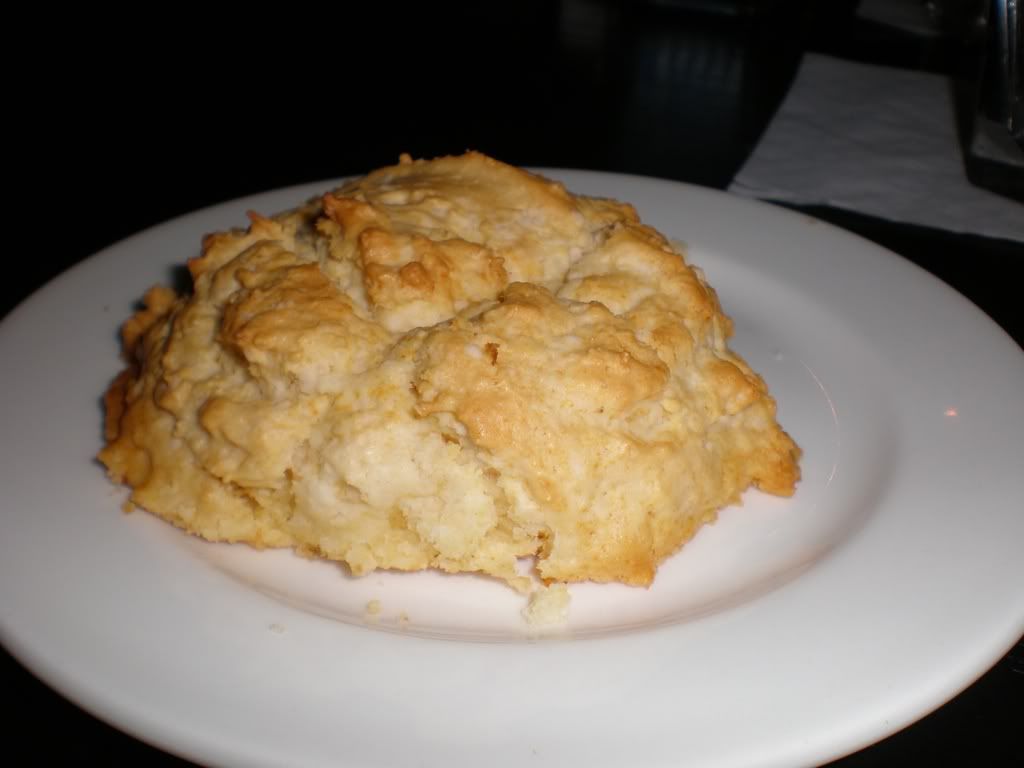 Black mussels, andouille, cilantro, garlic, frites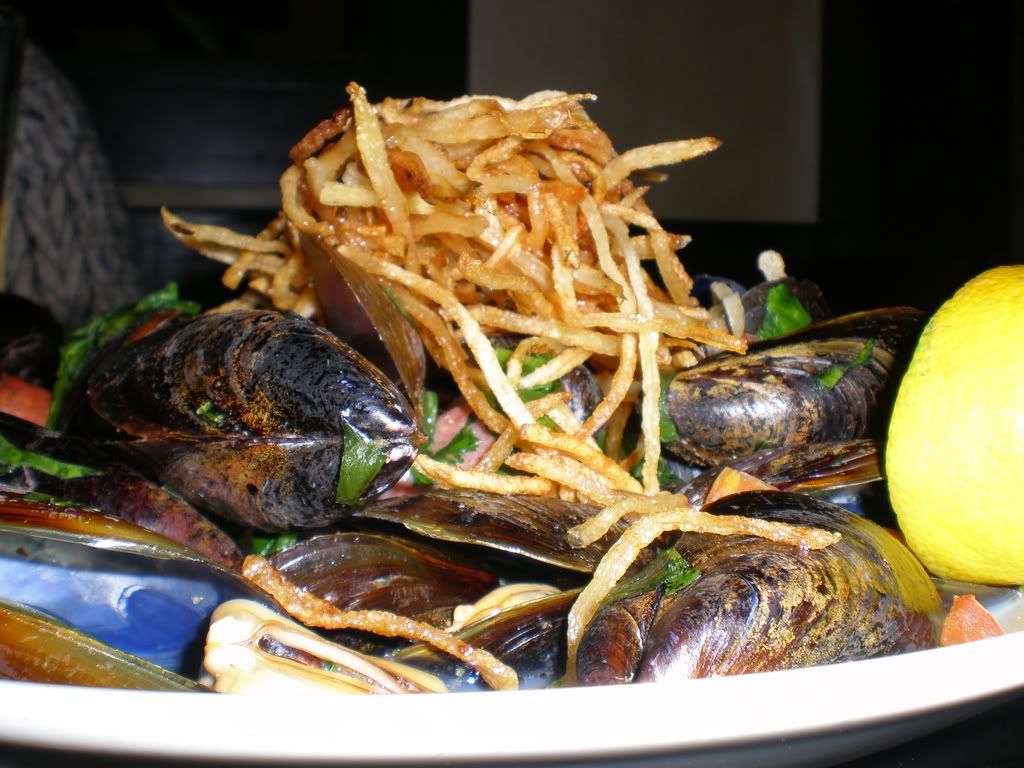 Oyster Rockefeller, smoked bacon, spinach, parmesan
Shrimp cocktail, remoulade sauce
Prosciutto crusted Georges Bank scallop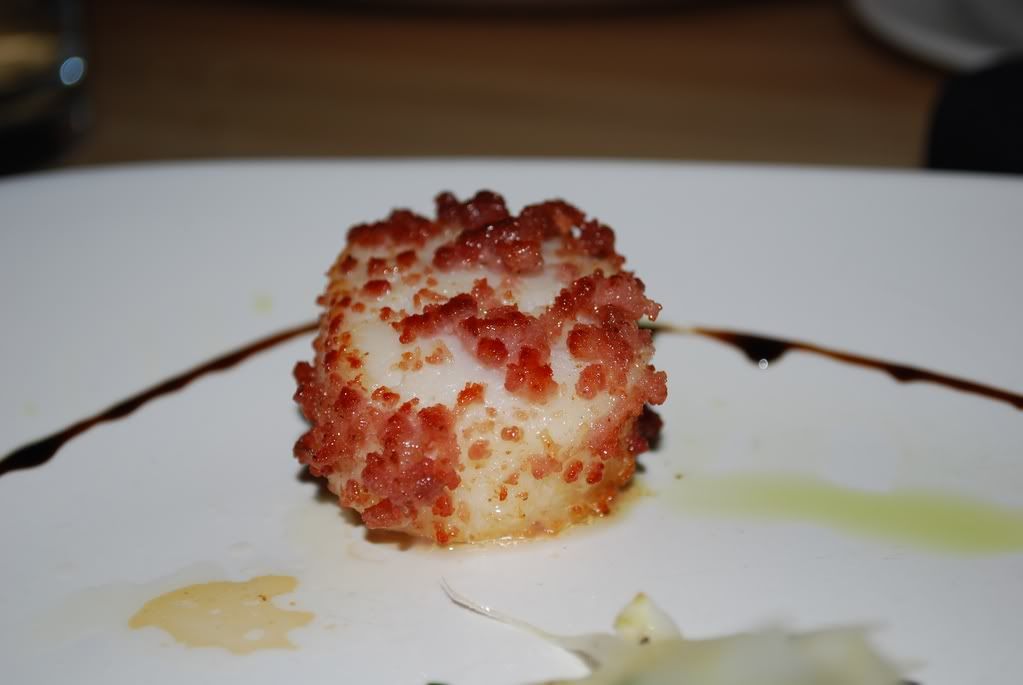 Soft shell crabs, sweet potato & pepper hash, corn jus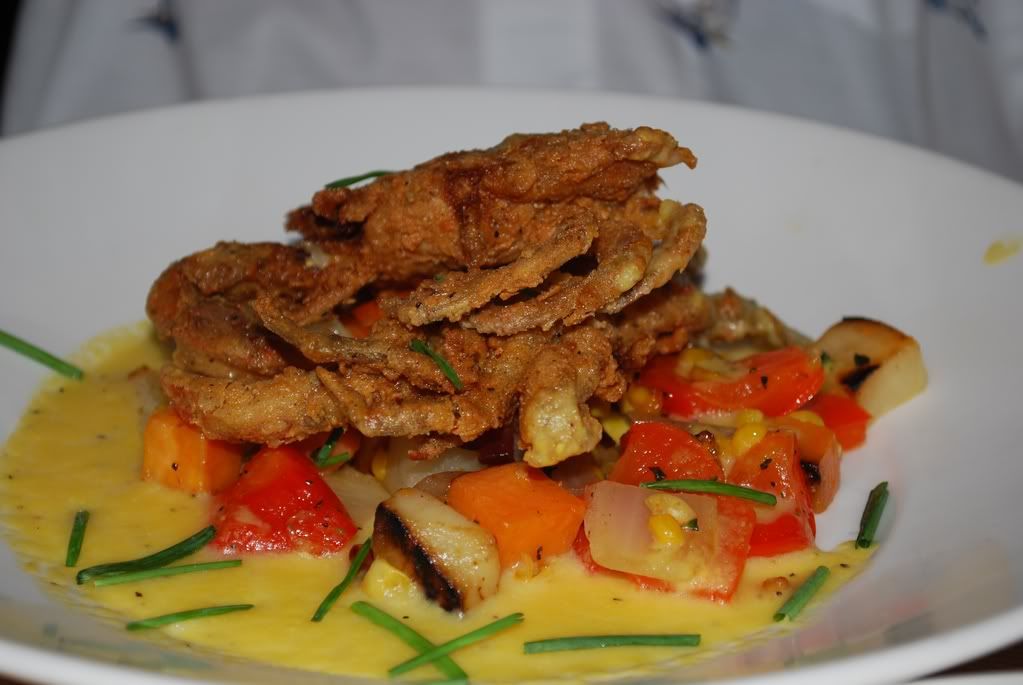 Pan seared scallops, lemon-asparagus risotto, shaved fennel salad
Chocolate velvet cake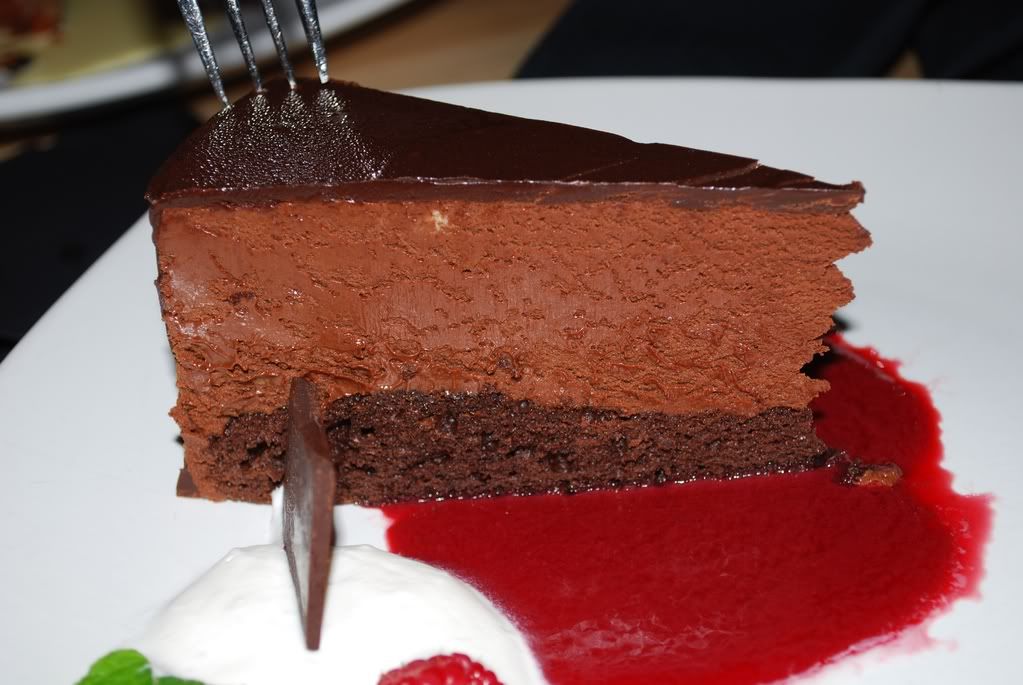 Carrot cake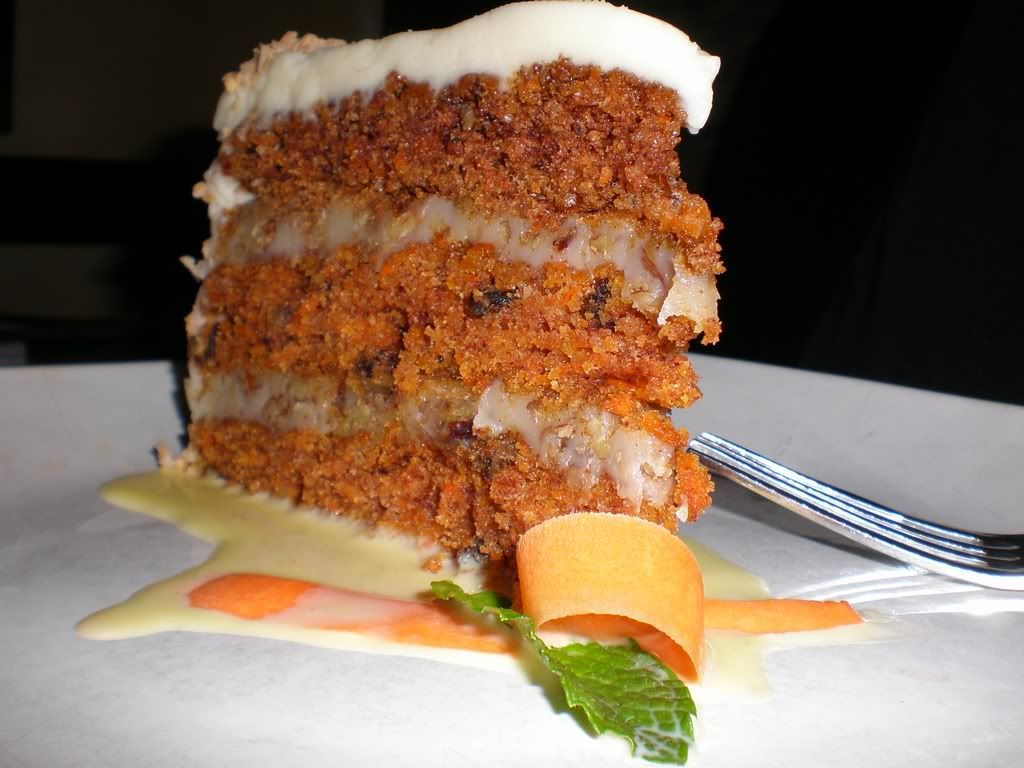 Creme brulee, almond tuile cookie
Warm Ghirardelli cake
Review Bristol Seafood Grill is back with buttery vengeance downtown
By LAUREN CHAPIN
The Kansas City Star
Baby, the biscuits are back.
Fat, warm from the oven, with a kiss of sweetness and plenty of soft crumbs to swab up with your fingers, the Bristol biscuits are back on the right side of the state line.
The Bristol, owned by Leawood-based Houlihan's Restaurants Inc., is one of the few locally owned places to open in the glitzy Power & Light Entertainment District.
The mostly seafood menu changes daily, depending on the seasonality of the fresh fish. I wasted little time ordering the Chesapeake Bay soft shell crabs entrée, knowing the season for the East Coast spring delicacy is as brief as morel season is here.
The gently sautéed crabs were centered over a chunky collage of cubed sweet potatoes, fresh sweet corn and applewood smoked bacon bites dressed in a corn butter sauce. It was as pretty as it sounded and a terrific pairing of earth and sea.
As with anything this fleeting, the crabs were off the menu just a few days later, but I still found plenty of other lovely dishes on the menu.
Several appetizers were worth noting:
•The grilled oysters, which were held over the fire just long enough to firm up their edges and then doused with a flamboyant, garlicky Pernod butter.
•Each jiggly cube of tuna in the tartare was peppered with a zesty coating of black pepper, sugar and salt and then served with a sinus-clearing wasabi vinaigrette.
•The mussels, steamed in white wine and garlic, were as fat as spring radishes.
•Four chipotle-grilled shrimp, their edges burnished with char, were firm and smoky, balanced over a salad of black beans, sweet corn and crispy tortilla ribbons dolloped with cilantro lime sour cream. Served as an appetizer, it was big and satisfying enough to be a light entrée, with lots of crunch and texture.
Two seasonal fishes, the bluenose grouper and Alaskan halibut, had lovely, golden-brown caramelized edges and petal-soft interiors. They were grilled over mesquite, which gave the fish subtle, meaty notes.
The signature carrot cake, almost as addictive as those biscuits, was a three-layer affair, made without gooey raisins and with oodles of nuts, grated carrots and coconut. Unlike so many other carrot cakes, the Bristol version wasn't tooth-achingly sweet.
NOTE
- these photo's are not part of Lauren Chapin's review, these are from a trip to the restaurant.