Bobby Flay's cooking career began at 17 when he accepted a position at Joe Allen's Restaurant. Mr. Allen, part owner, was so impressed with Bobby's ability that he paid his tuition to the French Culinary Institute. Graduating with the first
"Outstanding Graduate Award",
Bobby now acts as spokesperson and Master Chef for the school.
His first position as Executive Chef at East Village's Miracle Grill caught the eye of restaurateur Jerome Kretcher who asked Bobby help open Mesa Grill. A few year's later, Bobby teamed with Laurence Kretcher to open BOLO, which received two stars from the New York Times and is continually rated as "Top Spanish Restaurant" in New York by the Zagat Survey in 1994. Bobby has received national recognition for his innovative creations utilizing indigenous American Southwestern and Mediterranean ingredients.
Bold American Food, his first cookbook, received IACP's Award for Design (1995); while his second cookbook, From My Kitchen to Your Table, has won rave reviews from the New York Times. His latest books are Boy Meets Grill and Bobby Flay Cooks American. Bobby has starred in the Television Food Network's Grillin' & Chillin', Hot Off the Grill with Bobby Flay and FoodNation. Bobby is the premiere celebrity chef for CBS's Early Show.
South Beach Wine & Food
Display kitchen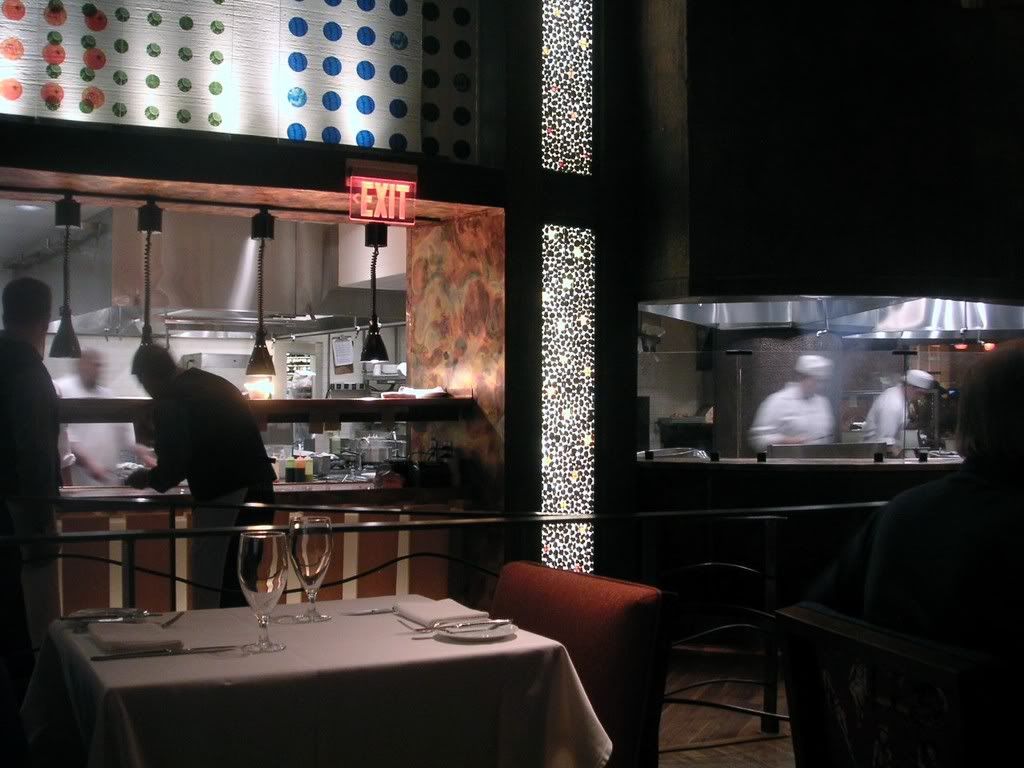 Caesar salad, warm hominy croutons, asiago cheese crisp
Roasted cauliflower & green chile soup, goat cheese, blue corn taquito
Blue corn pancake, barbecued duck, habanero chile sauce
Spicy tuna tartar, blistered Serrano hot sauce, avocado relish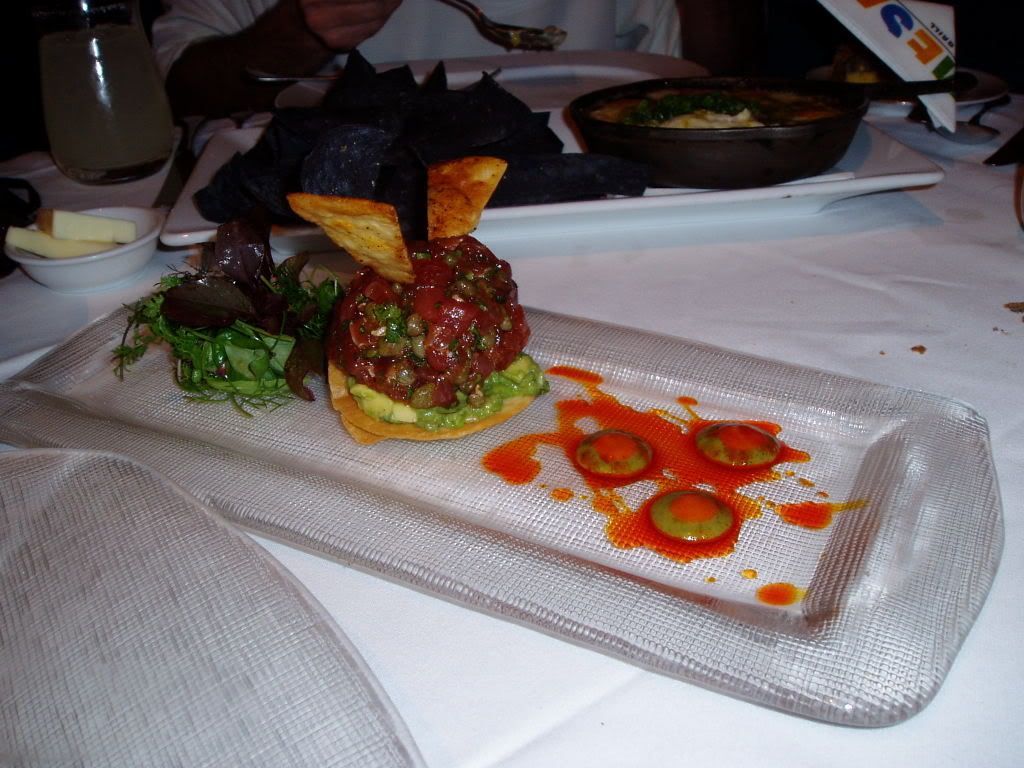 Smoked chicken & black bean quesadilla, avocado, toasted garlic crème fraiche.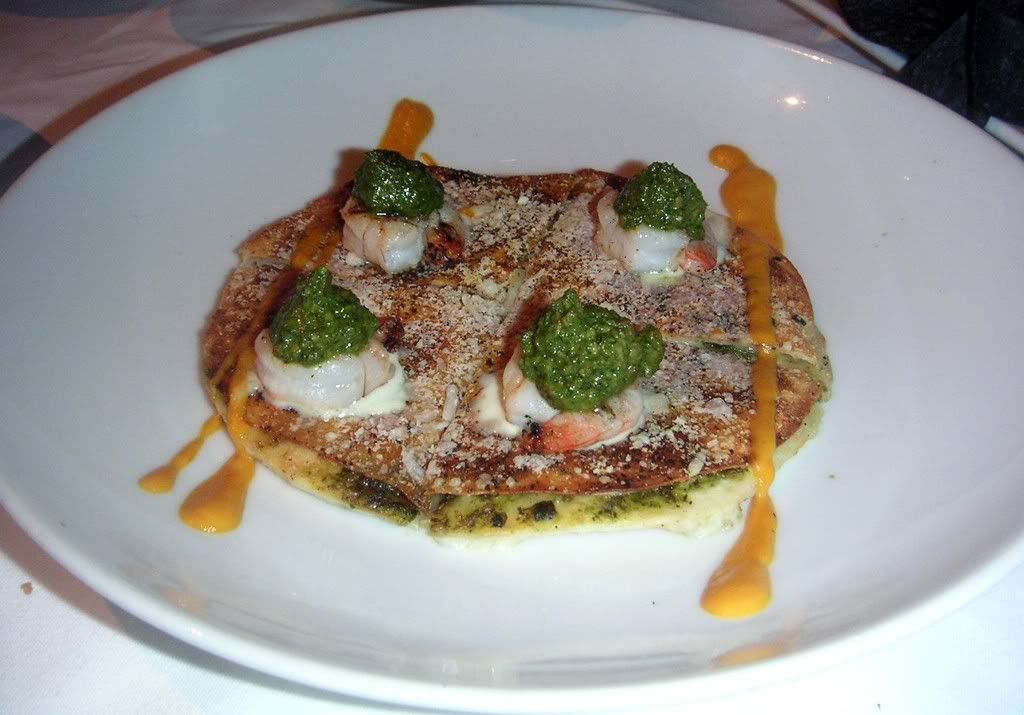 Tiger shrimp & roasted corn tamale, corn-cilantro sauce
Goat cheese queso fundido, roasted green chile sauce, blue corn tortilla strips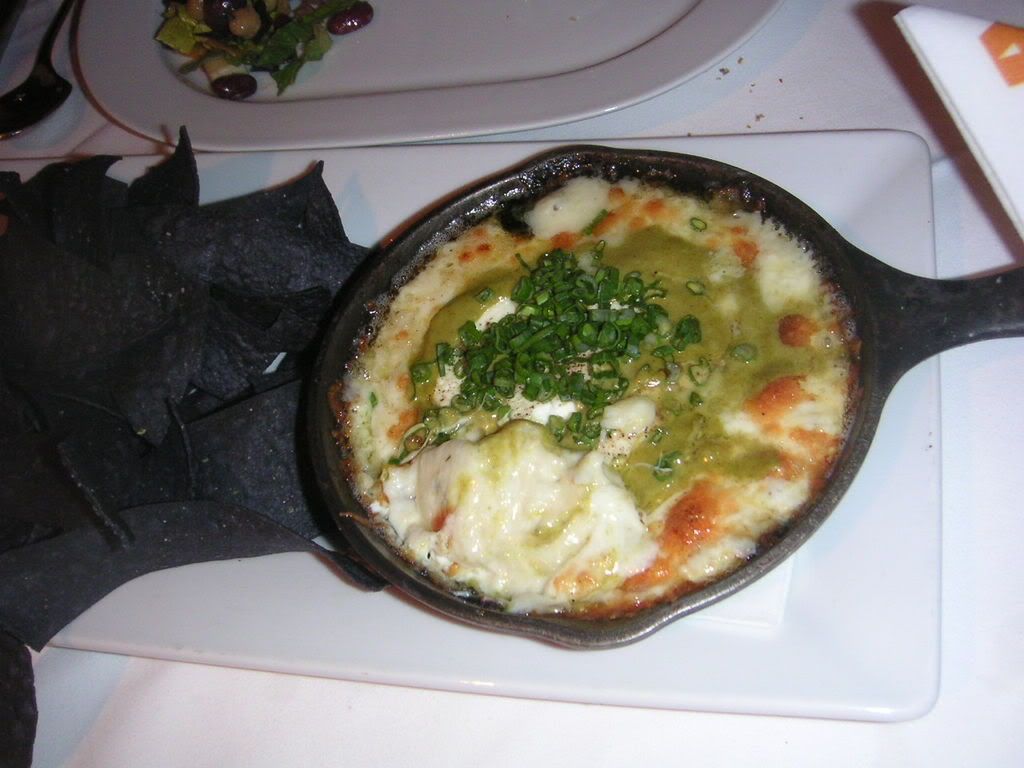 Ancho chile-honey glazed salmon, spicy black bean sauce, roasted jalapeño crema
Burger with double cheddar, grilled Vidalia onion, horseradish mustard, southwest fries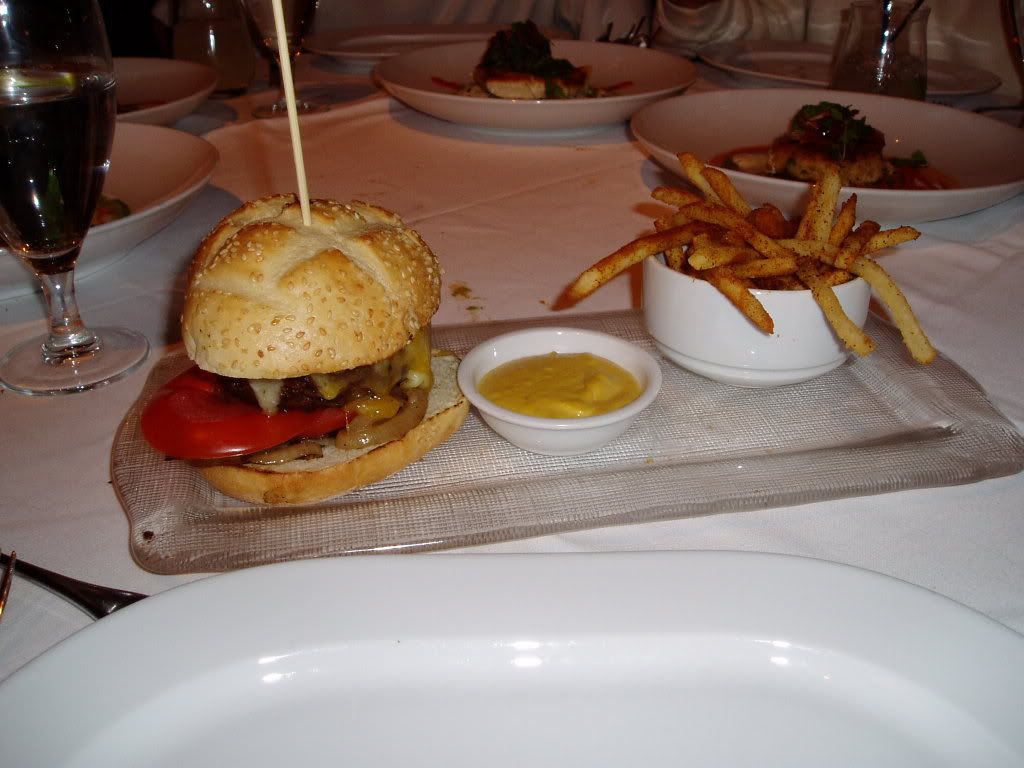 Smoked shrimp cake, roasted tomatillo sauce, jalapeno crema, pickled red onions
Yucatan chicken tacos, red chile-peanut BBQ sauce, red onion, cilantro, mint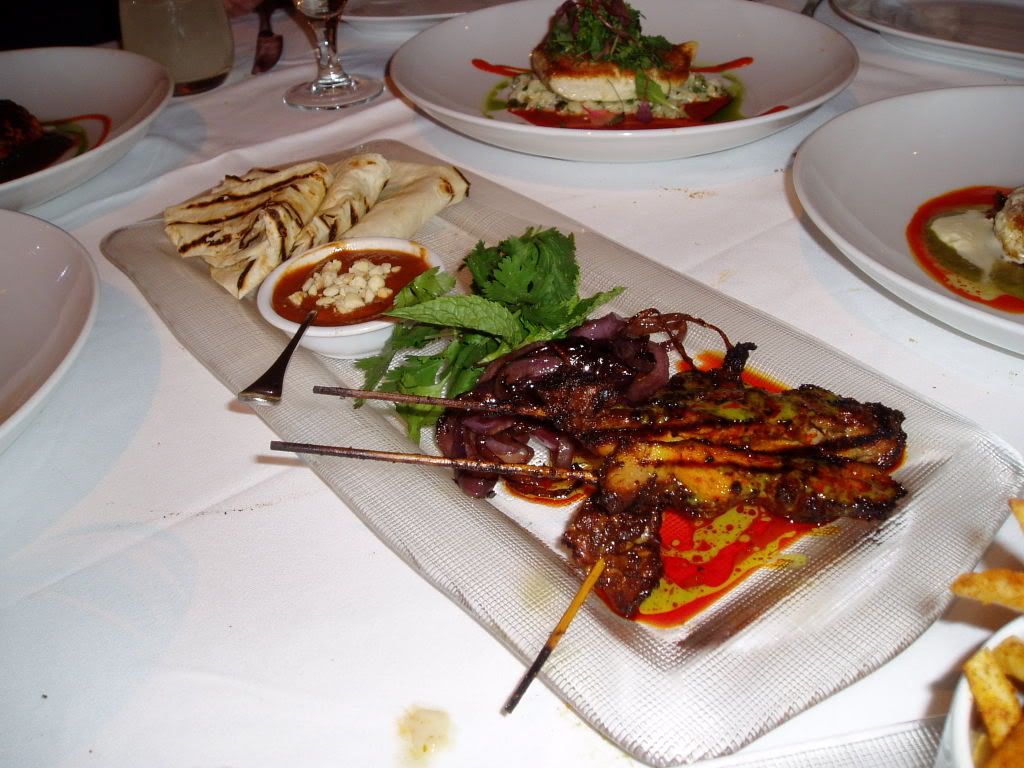 Grilled tuna steak, tamarind black pepper glaze, eyed pea rice, tomatillo avocado relish
Pan roasted halibut, tomato-New Mexico red chile sauce, creamy green chile rice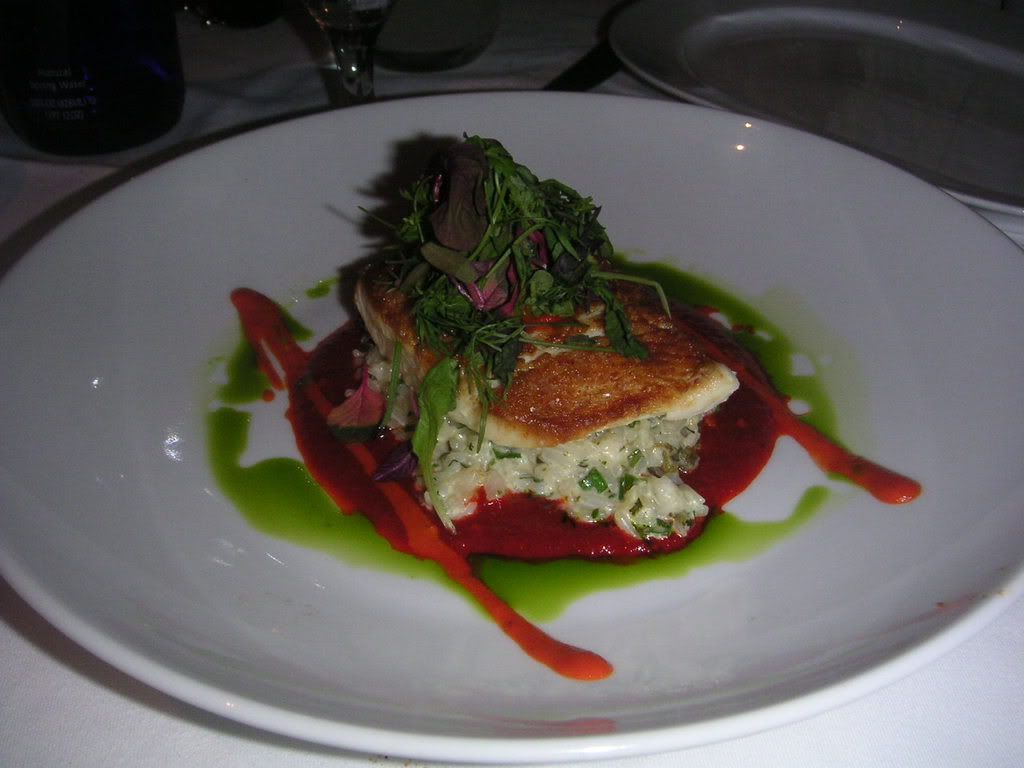 Milk chocolate and peanut butter crème brulee, toasted peanut shortbread cookies
Warm espresso cake, butterscotch custard, banana walnut crunch ice cream
Cream cheese vanilla ice cream sandwich, carrot cake cookies, spicy pineapple sauce
Crisp coconut rum napoleon, guava sorbet, coconut-lime sauce