Stephan Pyles, a fifth generation Texan and a pioneer of New American Cuisine, has created 14 restaurants over the past 24 years. A founding father of Southwestern Cuisine, he was the first Texan inducted into The James Beard Foundation's Who's Who of Food and Beverage in America and Bon Appétit has credited him with "almost single-handedly changing the cooking scene in Texas". The New York Times has called Pyles "an absolute genius in the kitchen". In 2006, Esquire named Pyles "Chef of the Year" and included his newest restaurant, Stephan Pyles, in their list of "Best New Restaurants". Texas Monthly named Pyles one of the "twenty most impressive, intriguing, and influential Texans for 1998" and in their February 2007 issue named his restaurant, Stephan Pyles, "Best New Restaurant of 2006".
Iced Gazpachos
* Amarillo with Golden Tomatoes and Saffron
* Blanco with Almond and Frozen Grapes
* Rojo with Smoked Tomatoes and Beets
* Verde with Tomatillos and Honeydews
Ceviches

* Honduran Tuna with Coconut and Ginger.
* Sea Scallops Amarillo with Golden Tomatoes and Aji Mirasol.
* Bronzini with Fennel and Vanilla.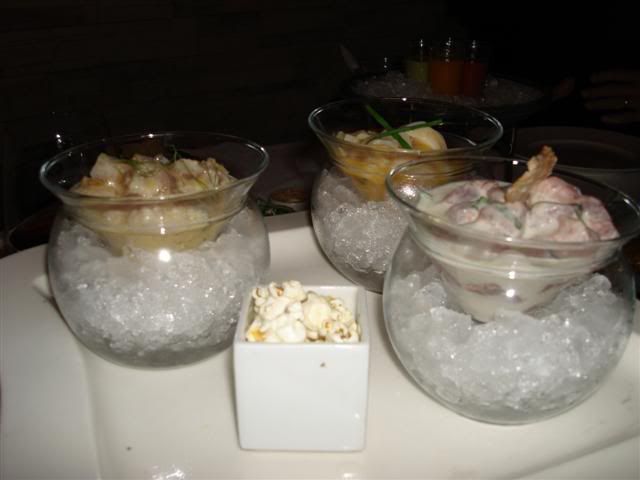 Fried Calamari with Broad Bean Tacu Tacu with Blood Orange Aioli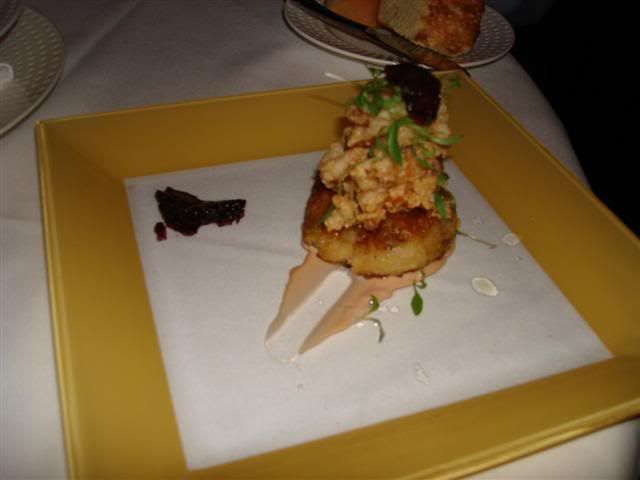 Banana Empanada with Cardamom Scented Spit Roasted Suckling Pig
Tamale Tart with Roast Garlic Custard, Peekytoe Crab and Smoked Tomato Sauce.
A tamale-like tart shell made from masa harina, ancho chiles, shortening and red bell pepper puree is steamed with a custard made from roast garlic, cream and eggs. The tart is topped with sautéed gulf coast crabmeat, red and yellow bell peppers, cilantro and basil.
Stephan's Original Southwestern Caesar Salad with Jalapeno Croutons and Parmigiano Reggiano "Chicharron"
Traditional Caesar salad dressing (invented by Caesar Cardini, an Italian in Mexico in the 1920s) of olive oil, lemon, vinegar, mustard, anchovies and eggs is expanded to include tamarind, chile powder and chipotles puree. The salad is served with fried jalapeno polenta croutons and a crisp parmesan cup.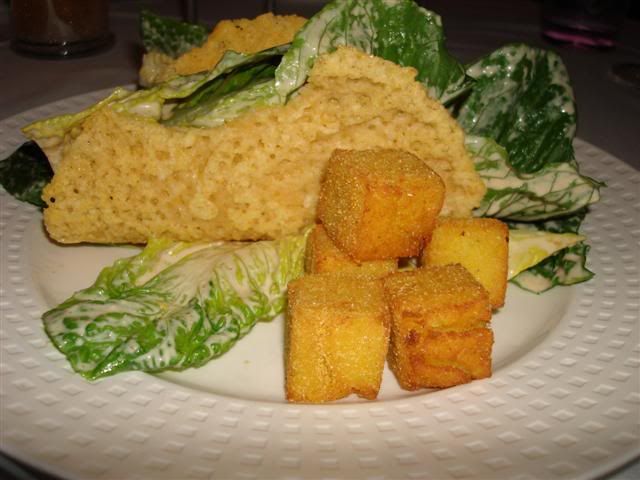 Barbecued Beef Short Rib with Tamal Criollo and Dried Cherry Salsita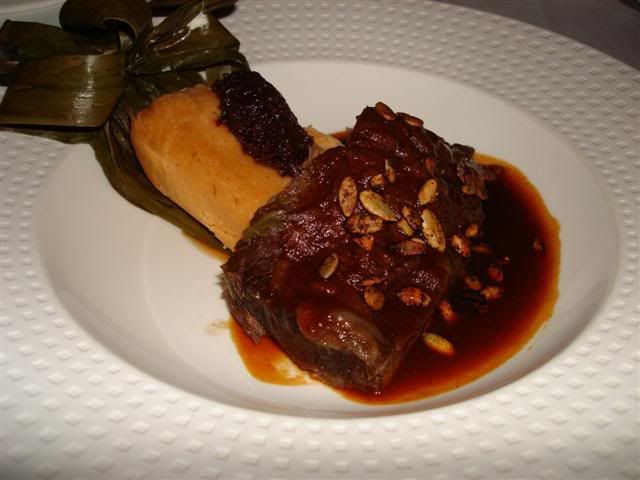 Beef Tenderloin with Sweet Potato Chilaquiles and Pineapple Mole
Sea Bass with Fingerling-Goat Cheese Tart and Smoked Tomato-Saffron Broth
"Coffee and Doughnuts"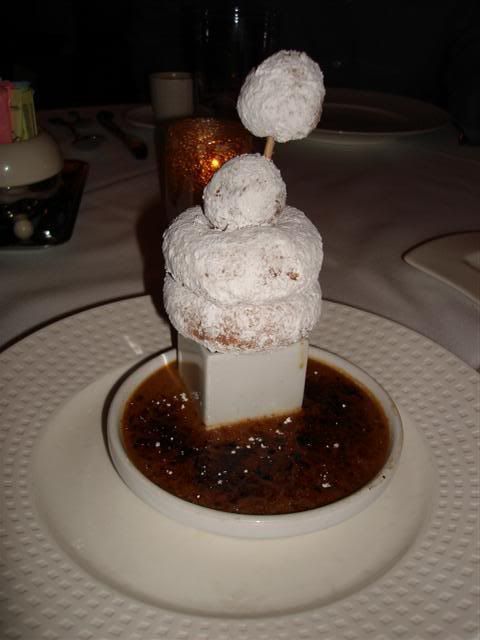 Stephan's Heaven and Hell Cake™